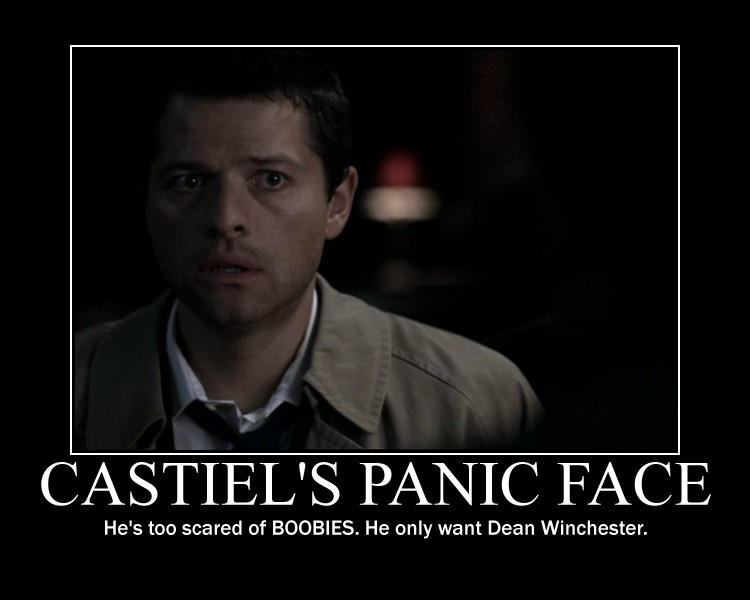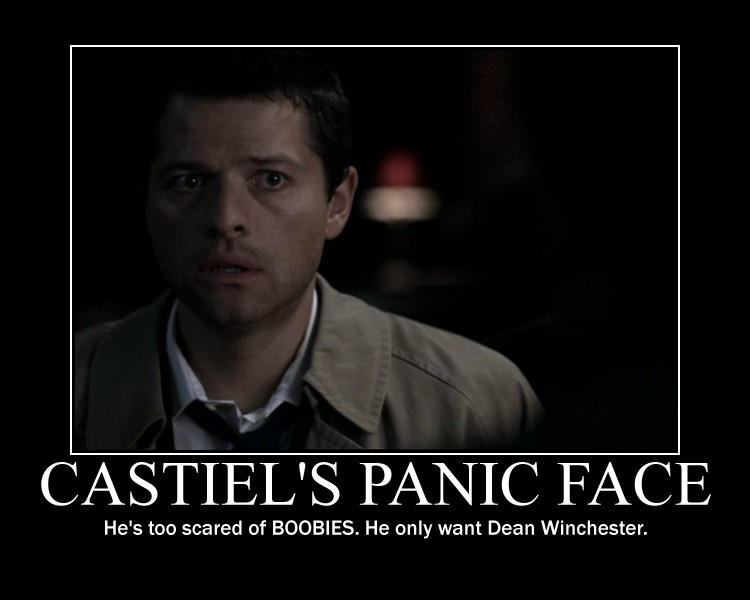 Watch
Poor Castiel. He's scared of getting laid.
One thing that scared him is only BOOBIES.
"Dammit, Dean! I don't like BOOBIES!!"
"Oh come on, Cas!!! You'll know the minute you see it!! It's FUNTASTIC"
*panic face*
- Priceless -
=========================
*update: 23 December 2010 | 6:30 PM*
OH YESSSSSS!!!!! This art has been favorited until 100!!!!
The 100th person is

Yaaay!!~~
Thanks for all of you guys who has favorited it!!! Thankss!!!