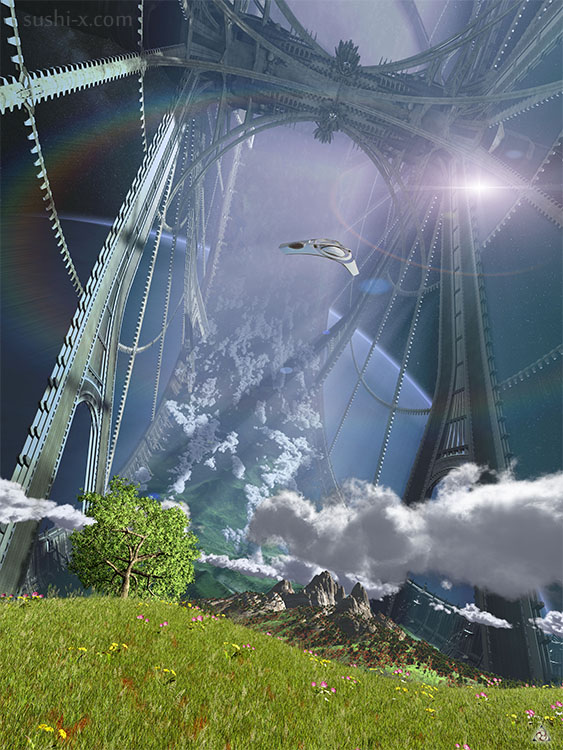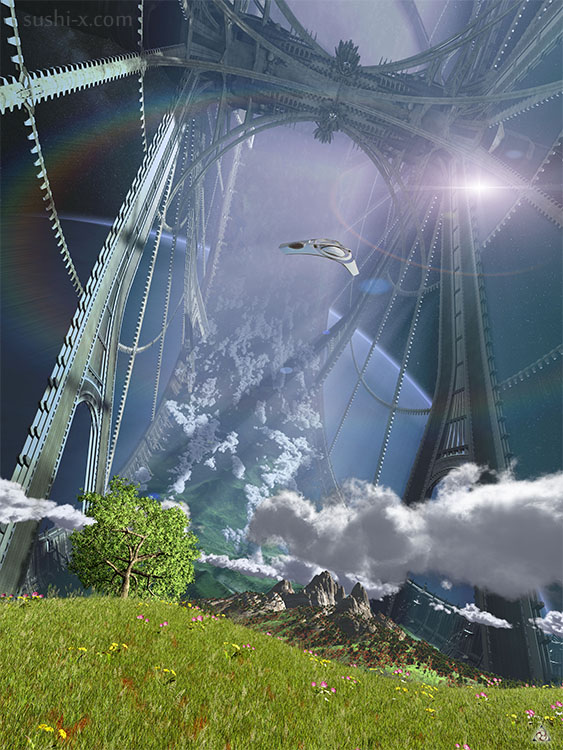 Watch
Star ship with large habitat ring. The ring rotates to provide artificial gravity. Created with Max, Vue, World Machine, Vray, and Photoshop. Worked on it part time for about 8 months.

This is gorgeous! A different take on a habitat ring. The nature aspects look particularly striking, seemingly to leap off the image in a kind of stark reality. The supports nearly give a kind of steampunkish feel without really taking the step to that genre. Marvelous work.
Reply

Many thanks for the kind words. When I built the model, I tried to imagine what a futuristic neo-gothic style would look like. I always loved the look of gothic cathedrals.
Reply