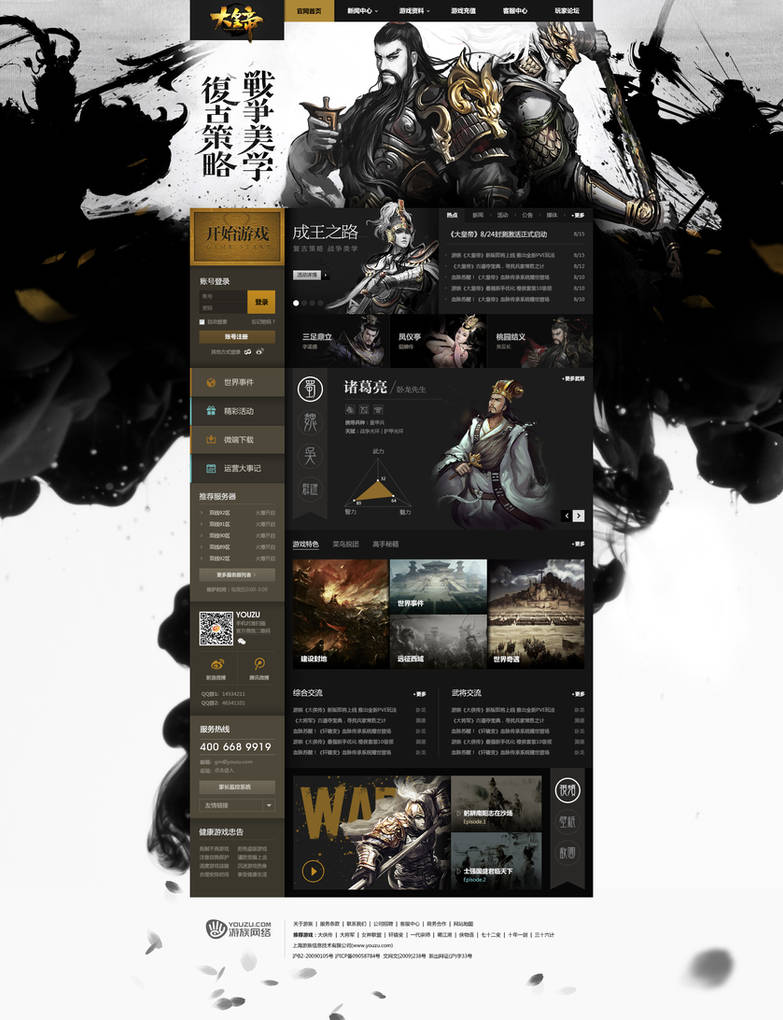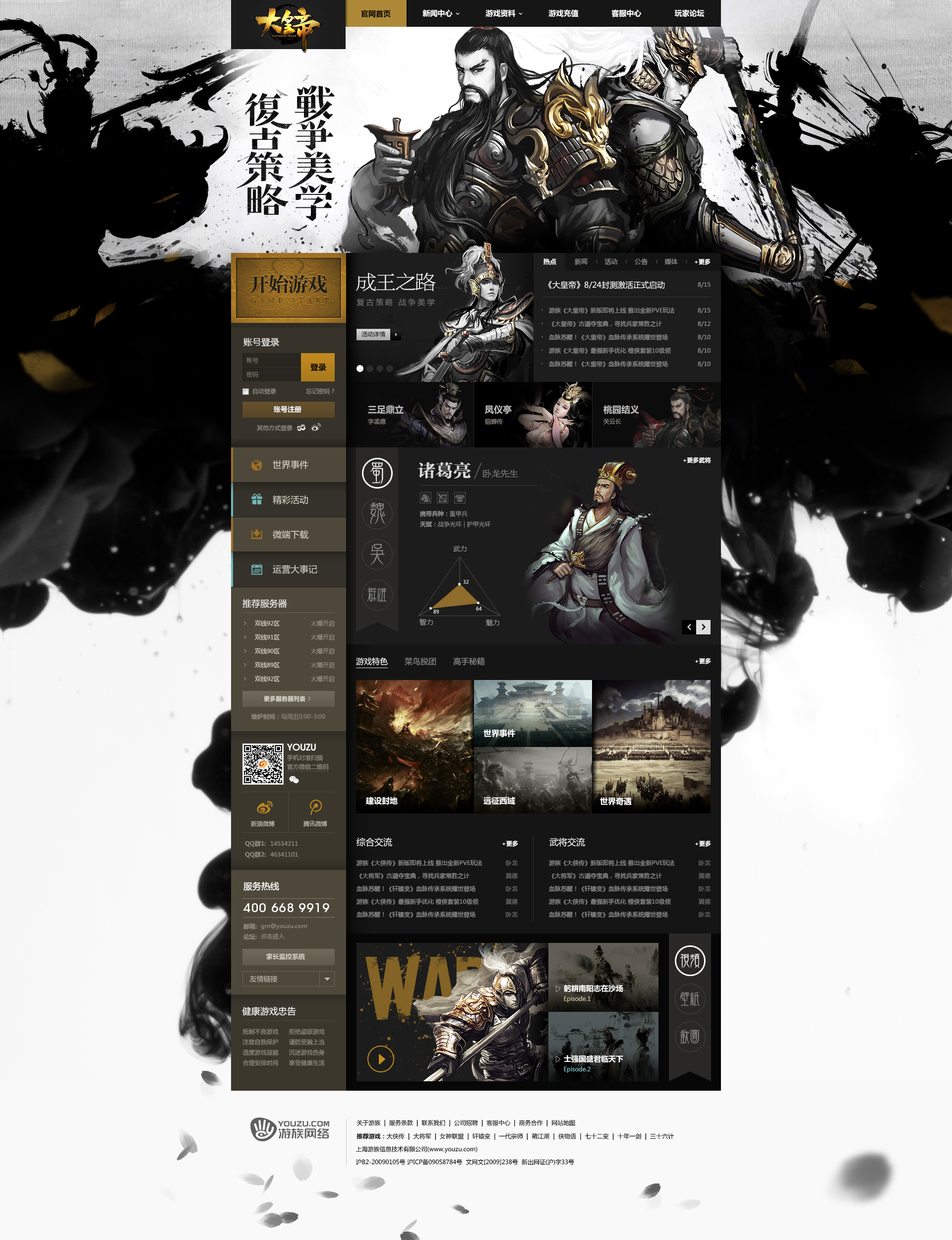 Watch

Very easy to use website, I like it!
Reply

Incredible work, very well made indeed

Reply

Background is crazy!

Reply

very good my friend, I like how you incorporated modern webdesign in this game site
Reply

Sometimes,I have a lot of ideas, but somethings to limit my thinking, this is not a complete work
Reply

Is this dynasty warriors? man I'm a huge fan of that game. My fav. character is Zhou-Tai. Anyways awesome design.
Reply