Hello and Welcome again to *one-stop-stock's Bi Weekly Newsletter
First off i would like to thank everyone who has joined lately its really taking off

Our main aim is pimpage for stock and resources! So sit back and have a look at the lovely selection of featured work, and useful stock relates information we have compiled for you this week. (Please remember the themes are open to members only, so if you would like to join in, drop by and join the club

)

AR stock update
lawrencededark.deviantart.com/…
The AR stock update provided by our Stock GD
LawrenceDeDark
Is a must read for any and i repeat ANY stock artist. Its full of great updates on whats going on in the stock community! So pop on over there and have a read also


CHAT
one stop stock now has an official chatroom where you can come and hang about, talk stocky goodness, swap ideas and thoughts, meet the admin and other members and give suggestions and ideas. Everyone is free to come along and have a chat, you can find us at
:#stockplayground:
. Whenever one of the admin is online, you can find them here. feel free to thumb share your stock with us. Also if you have any questions or need some advice your more then welcome to ask us. at a latter stage we will set up specific thumb share and critic times and some fun hours along the way

This Months Theme
The theme for the month of January is
ADDICTION
This can be from the obvious drug/alcohol addiction, to chocolate or love or even socks

So long as your image shows in an obvious way the theme of addiction it can be accepted.. When you have done a piece relating to the theme (and it must be a new piece, not something you have already in your gallery) send a link in a note titled "monthly theme" and we will display it here until the end of the month. All images for the monthly theme will be uploaded into the gallery at the end of the month, and one will be picked to be our featured deviation for the following month.

Member Of The Month
faestock

has been providing high quality fabulous stock for the deviantart community for quite a while, her gallery is full of neat images just waiting to be used, don't disappoint yourself and check it out today!

:thumb73244612: :thumb71080146:
:thumb69780133:
Also as an extra bonus with the featured artist if you use any of the images that we have featured in our journal here
one-stop-stock.deviantart.com/…
we will also feature your creations along side it

Just leave us a comment or note us with the link.

Support Stamps




Featured Contest

is running a contest called The past Our memories. Open to digital, manipulation, traditional and mixed media. Lots of great prizes up for grabs so go check it out

inspyretash-stock.deviantart.c…

Helpful Tutorial

Good Guide to making your stock look all the more smarter


DIY
Did you know.
A webcam is NOT designed for stock photography and is also a violation of
FAQ #809:
What are DeviantArt's stock image guidelines?
and god help you if a pre-menstral
UnicornReality
gets hold of you

Recent stock and resource DD's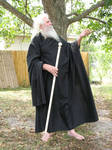 :thumb55744552: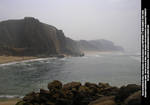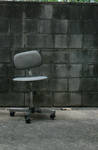 Features From Members Galleries
:thumb52197179: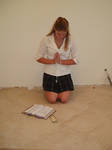 :thumb41565151:
If anyone has any content they would like added to the fortnightly news article please note us and let us know! Nothing will be denied as we want to pimp as much as possible
Thanks all hope you enjoyed this news article. Cheers!
Admins
shelldevil
and
Helly-stock