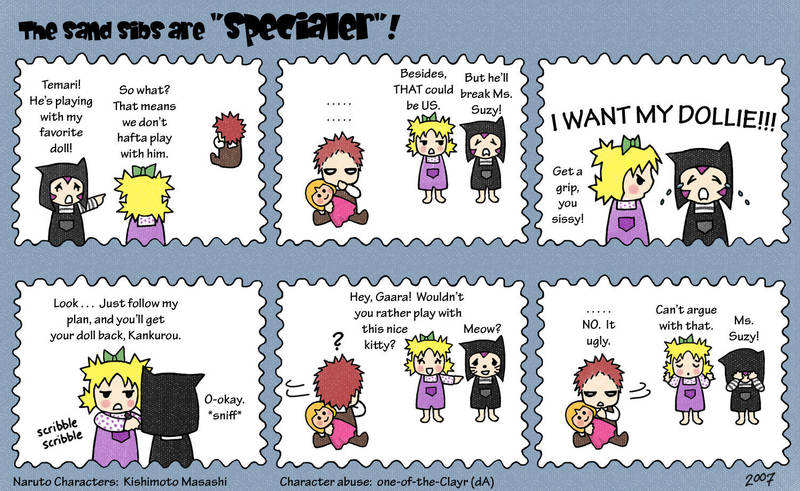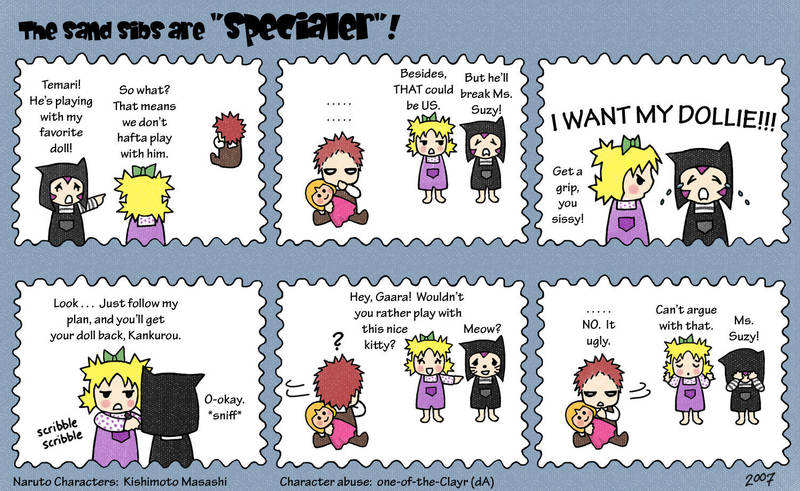 Watch
Well, I said it would probably be a one-shot, but I like quickies!

So I did another one as a little thank you to all of you who have stopped by, commented, favorited, and/or added me! I really appreciate it so much!

I really abuse Kankurou, do you know that? But he's my favorite Sand Sib! What's wrong with me? And, well, I thought he was cute in frame 5, but I don't think Gaara and I have the same tastes . . .

Don't worry, Kankurou. You'll get your doll back. One piece at a time.

And whoa. Temari's a real b . . . ad sister. Meanie.
My tablet and PS Elements!