I'm trying to earn money for life now really. I haven't gotten the time to look for a job (helping my mom with papers and stuff) so yeah. Planning on taking masterals, which I should work for but yeah.
If you just feel like donating, that would also be greatly accepted. c: Any amount is fine.
bit.ly/SkDDjo
Why not point commissions?
Those are allowed too, for as long as they're the same value as what is going to be listed below. Although I would prefer real-money commissions at the moment.
I'm offering only one type of commission,
chibi commissions
. To explain, I will draw a chibi version of a character that you would show me.
What I can do:
* OCs
* Game or anime characters
* Slight anthro [catboys and the like]
* Slight GL/BL
What I cannot do:
* Backgrounds
* Mecha
* Furry
* Yaoi/Yuri
* Hentai
* Real life people
PRICES
* One character with a transparent background =
$5
* Additional characters is an additional $5. Still no background.
Please note that these will be cell-shaded and their name will also be written along with the character you want me to draw.
* Here will be my preview for what kind of product you would be expecting:
[poses will be up to me, depends if you have one in mind]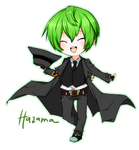 * Previous commissions: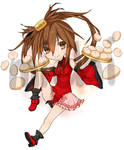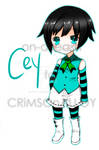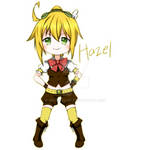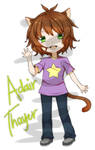 PROCESS
1: Send me a note. A sample is provided below.
2: I'll start drawing it while I wait for you payment. This will be via paypal.
3: Once you pay me, I'll send you the original copy of the drawing.
HOW DO I DO THIS?
Just send me a note with the subject title, Commission. Inside, please give me the details of who you want me to draw.
A sample:
Subject: Commission

Character name: Steve
Character references: insertimagelinkhere.com (Preferably uploaded on tinypic or imgur.)
Additional Details: I want Steve to be wearing a different outfit like this one insertimagelinkofclothingreferencehere.com
-----------
Thank you
CRiMSOnALLOY
!
80 points = $1
400 points = $5
Slots
:
1. Hexanoid - Drossel von Flügel
2. Murki - Yu and Yosuke
3. DC - Presea playing with a Pikachu and Kirby doll
4.
5.
Thank you very much!