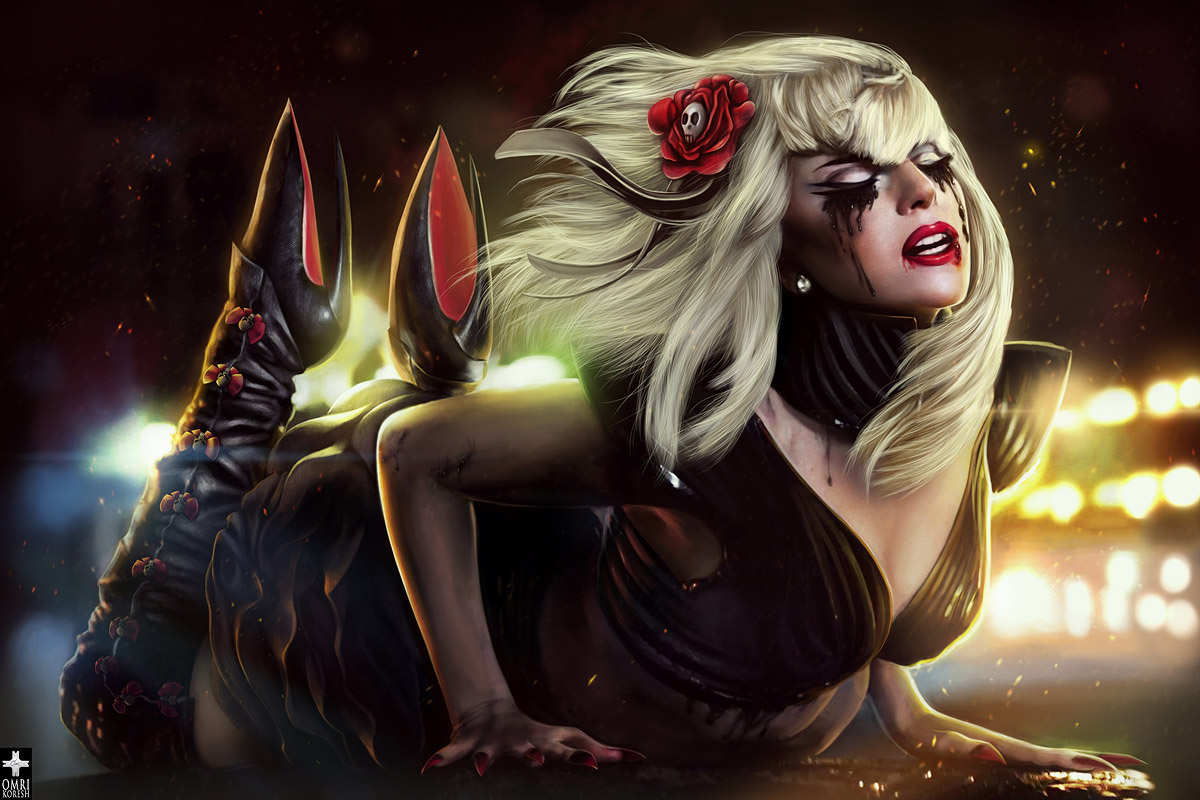 Watch

(DA doesn't let selling Fanart)

The lady herself,
GAGA.
we all love you mother monster.
i hope you guys like this one (:



POPULAR PAINTINGS


MY BLOG



PLEASE!! if you enjoy my work please support me

One of the things I usually admire in a work of art, is the re-thinking of clichés. It is perfectly legitimate to take an icon and inspiration to create something personal, but that is rarely: generally, the artists are limited to tracing, copying, to perpetuate the myth or a pre-conceived image; and very few dare to turn over the page and look at what might be behind that image.
Well, I stand before one of those rare cases. I'm seeing Lady Gaga. I recognized at once, at a glance ... and yet, this could be the real Lady Gaga, Gaga which has left itself little glimpse ... or not. It is legitimate to consider that another Lady Gaga, Gaga conceived by the artist and that is presented here as a woman who disguises extravagance very deep pain. I see desperation but also much tenderness in this recreation.
I see an artistic interest in the character rather than a only fanaticism. What attracts the artist Lady Gaga Gaga is not per se, but what he has discovered in it ... the dark side ... something that is identified and has captured here with the clarity of a mirror. The artist will taken possesion of a pop icon and become her in a symbol of the postmodern melancholy.
Beautiful work!... Even my English is ugly. Excuse me for it

The Artist thought this was FAIR
51 out of 52 deviants thought this was fair.