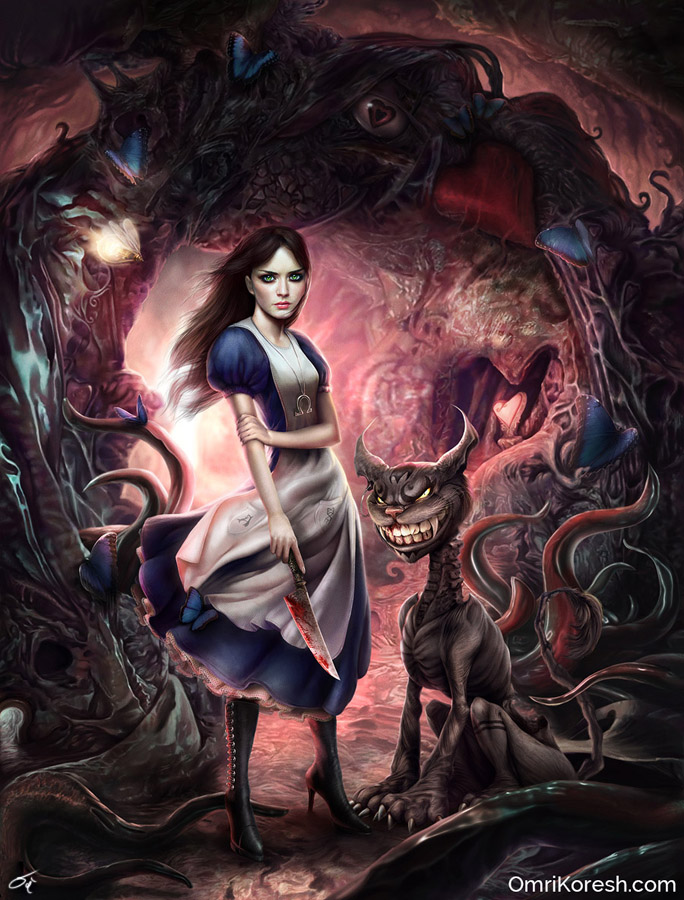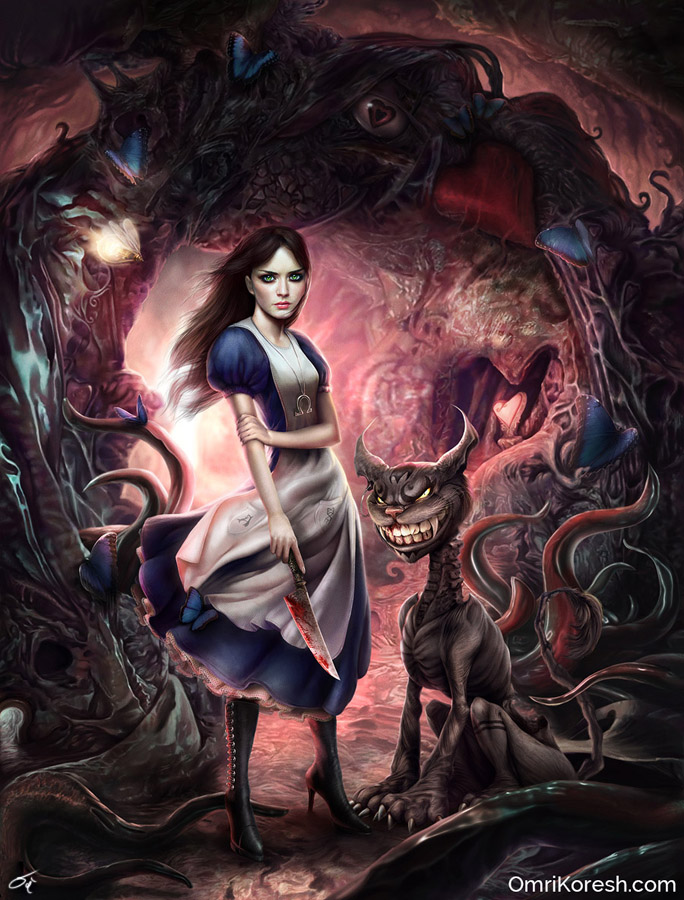 Watch
American McGee's Alice / Madness returns Fanart
W00T?! OMG!! thank you for the DD! support me
PLEASE! thank you for all your comments i will try to answer all of your questions!
--
SO! i made several tryouts for this little pic, originally i wanted it to look like a movie poster but eventually i decided that i want it way cooler.
i liked this one the best.
OH! Alexis Bledel was used as a ref for Alice
This is a work of fan-created art and neither the work nor the artist is not associated with or created by EA or Spicy Horse.
Daily Deviation
Given 2011-08-08
I believe you actually did a great job in putting into "paper" the vision you had for an Alice in Wonderland piece. It gives a really dark feeling and I could easily see this kind of art in a game for example. Alexis can't ever make a bad or evil character tho! She's too sweet

But yep you nailed some of her expressions in my view.
One can't talk much about Originality on this piece because we all know what Alice in Wonderland is but still you manage to give it a little of fresh air with some dark influences.
Technique is the "forte" of this piece in my view. The way you created a spherical background really pops out the two caracthers in this piece. I also like the flow of lines in it. One can trully have fun watching this piece, the colors are also really well picked, not too much nor too few contrasts. A good color set pick for me.
Impact is also top notch here. I see Alice like an almost Dexter character on this piece.
Two thumbs up.
The Artist thought this was FAIR
58 out of 65 deviants thought this was fair.
Uncanny imagination, like mine and other deviants of this genre. I am really pleased. I would like to say more about it but I am sure thatI would do better witha comment or note instead.
The lighting and colour etc resembled my earlier photomanipulations, which is one serious reason that I collect work like yours .However, as I have a tiff going on with mandm, I will not collect it. Keep up the good work anyway. Let us all see more ofthis type and with a wide variety of subjects. Finally, I always enjoy and support an artist who shares my devious imagination.
The Artist thought this was FAIR
23 out of 25 deviants thought this was fair.