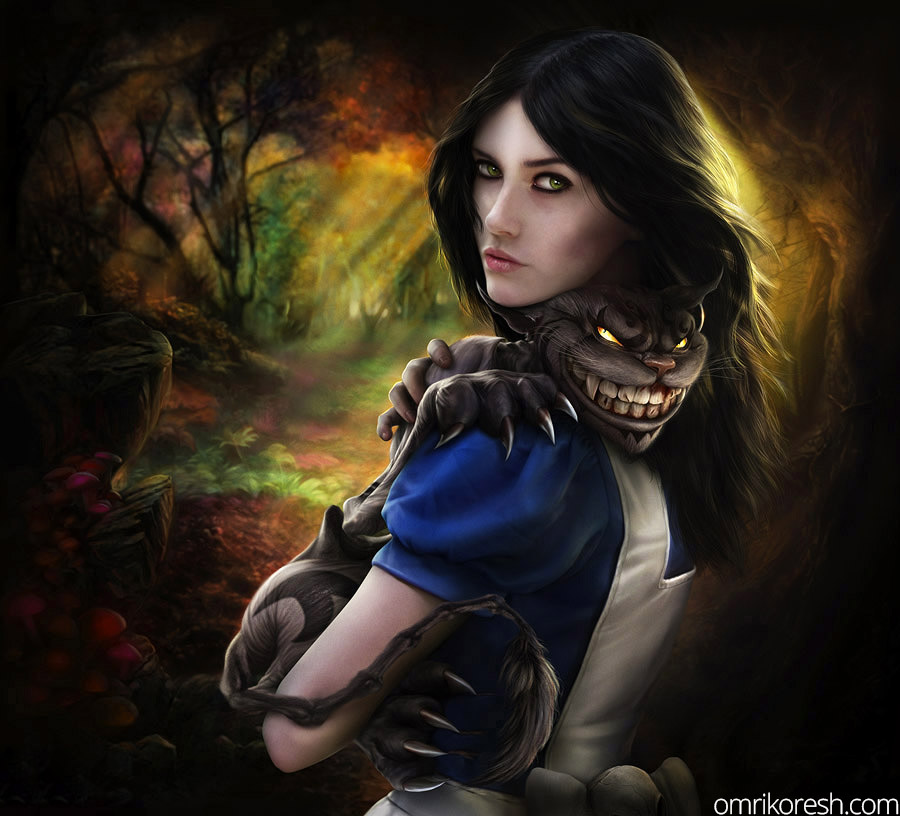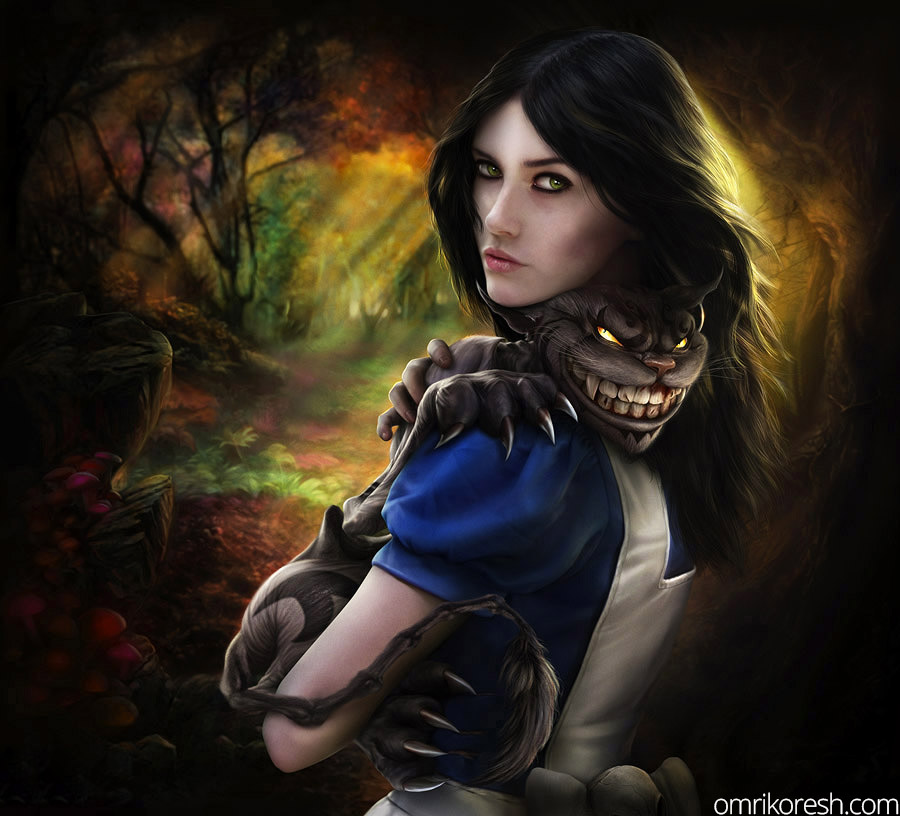 Watch
SO! i've worked my ass off for this one! i always wanted a more intimate shot with these two!- i had help from a beautiful girl named Brittany Elizondo / ~
BB-B1asph3my
go see her cosplay, it's great.
if you want a LARGE wallpaper version
or if you enjoy my work please support me
ON FACEBOOK

DA Alice gallery


MY BLOG

This is a work of fan-created art and neither the work nor the artist is not associated with or created by EA or Spicy Horse.
I love how you work hair on your manips, they look so real, that's not a simple thig to do, and this piece is not the exception. The lightning over the hair is stunning and makes the picture warmer, though the theme is pretty cold. Even the lovely Cheshire looks like he is really there. The detail of he's nails over Alice's dress, make's it even better. You're an amazing artist , I've seen the process video and the photo you started with said nothing, but this left me speechless. It's purrfect, i'd like to see a wide version of this one, let's see some more Wonderland, shall we?. Congratuations !
The Artist thought this was FAIR
67 out of 67 deviants thought this was fair.
I'm here because of your video in YouTube. I was expecting some other type of work (like doing it some gore), but that wasn't the case. That sensation of lonelyness in the forest, with the Cheshire's cat in the shoulder makes me thinking about how deep is the story in the game, and now I want to play it again.
The lightning is so unique and special, vivid colours, but with a darkness feeling... Maybe is Alice walking through a void searching for her light? That's cool.
Finally, I have to say that this work looks so professional, and as I commented in the video, I think I was good in Photoshop until I watched the process

Nice work,

The Artist thought this was FAIR
28 out of 28 deviants thought this was fair.