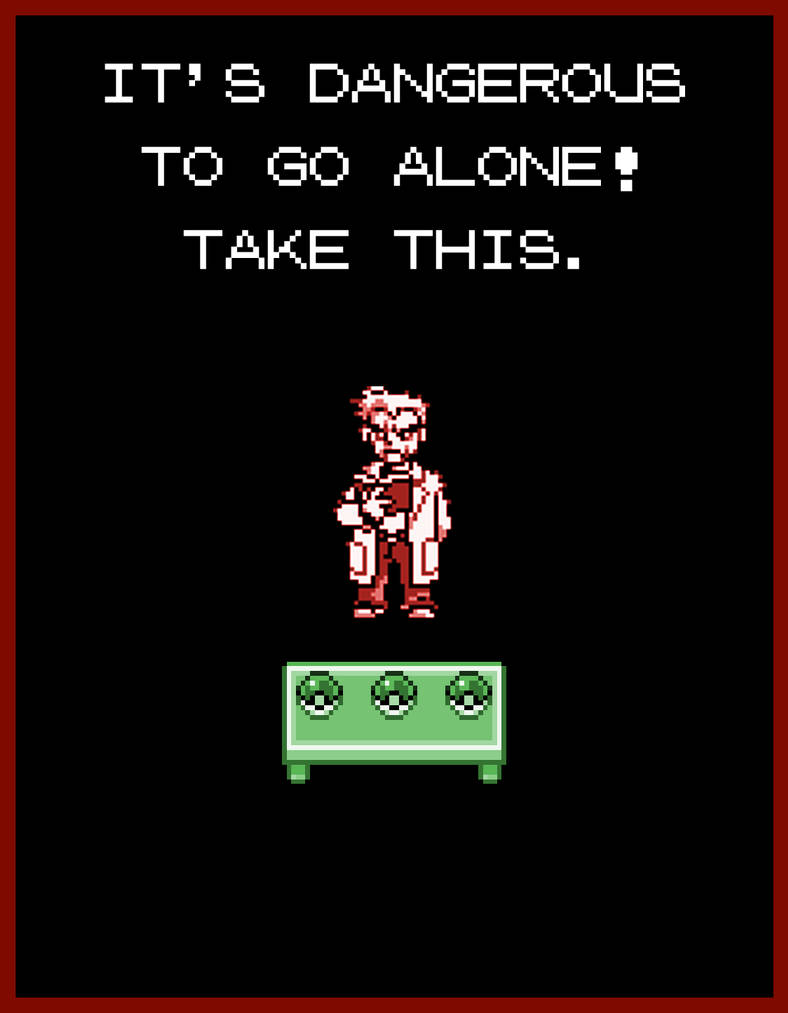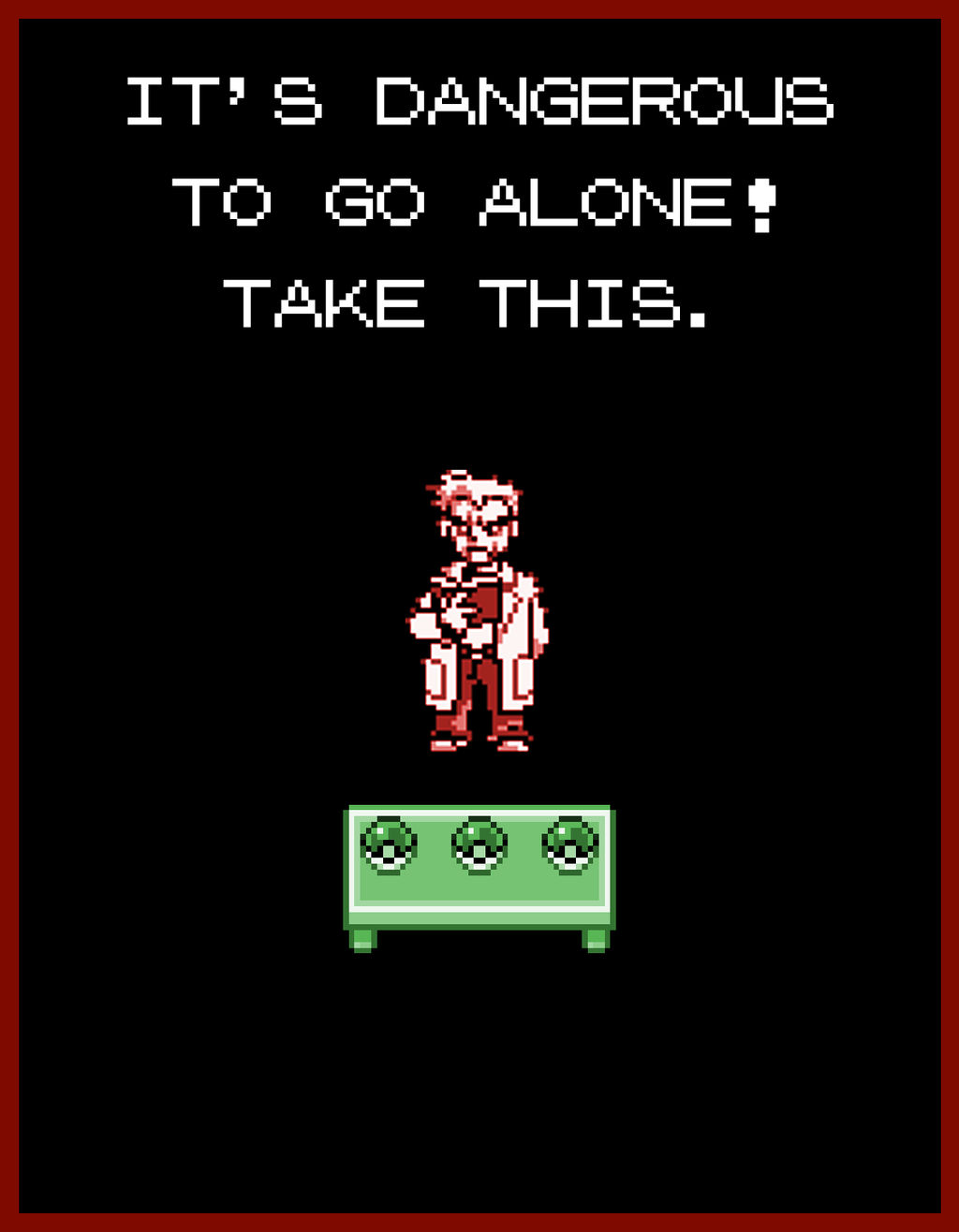 Watch
Pokemon Life Lesson: Friendship is important, and sometimes you need to lean on your friends and ask them for help.
Sorry this one is a little lazy/silly, I've been busy. Anyways, the original quote is: "It's dangerous out there, take one of these!" Or something like that. The above quote is from the old Legend of Zelda game and people often get them confused. If you go search out the original picture, you'll see the character is colored red (like Oak here), the sword is colored green (like the table here), black background, dark red border... so it's like a double life lesson!
If you like stamps, feel free to add this guy to your profile...
and let me know too! I love when people love my stuff

There are more posters!
Pokemon Life Lessons Series
And the warning signs:
Pokemon copyright to the Pokemon Company International.