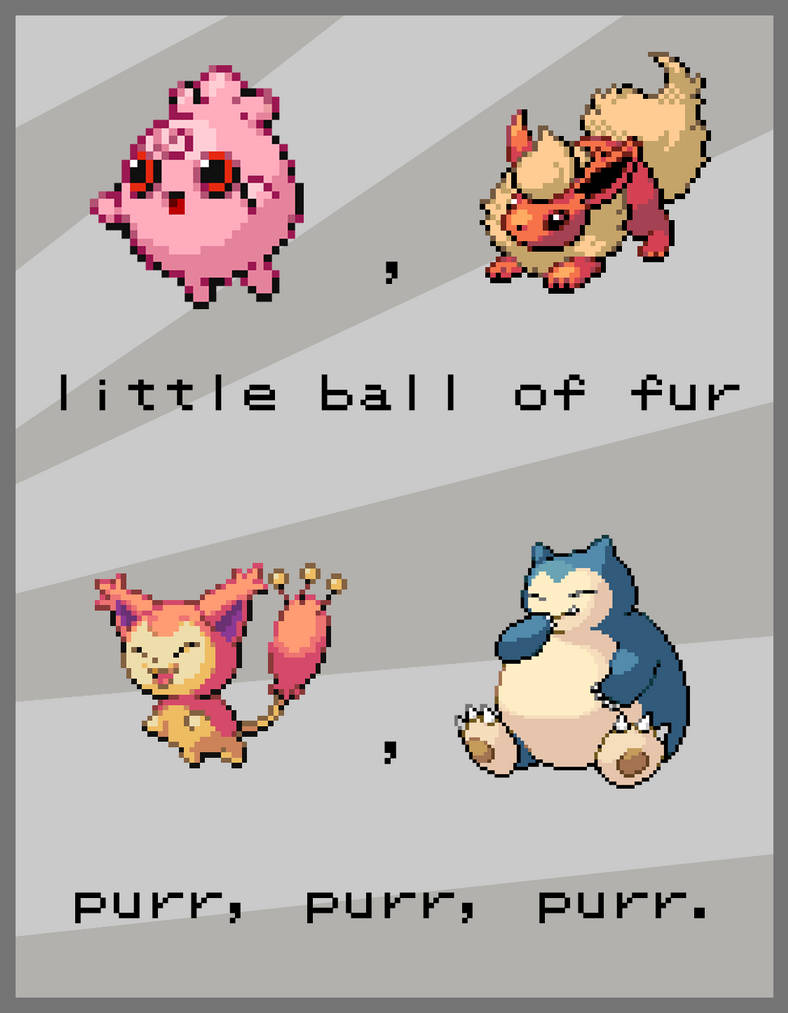 Watch
I claim artistic license! I know only one of these pokemon really counts as a 'kitty', but they're close enough. And I claim the right to re-use some of the pokemon I've already used

In case you can't figure out the secret message:
Soft Kitty -
[link]
If you like stamps, feel free to add this guy to your profile...
and let me know too! I love when people love my stuff!
There are more posters!
Pokemon Life Lessons Series
Pokemon copyright to the Pokemon Company International.
Take a Chance lyrics copyright ABBA!