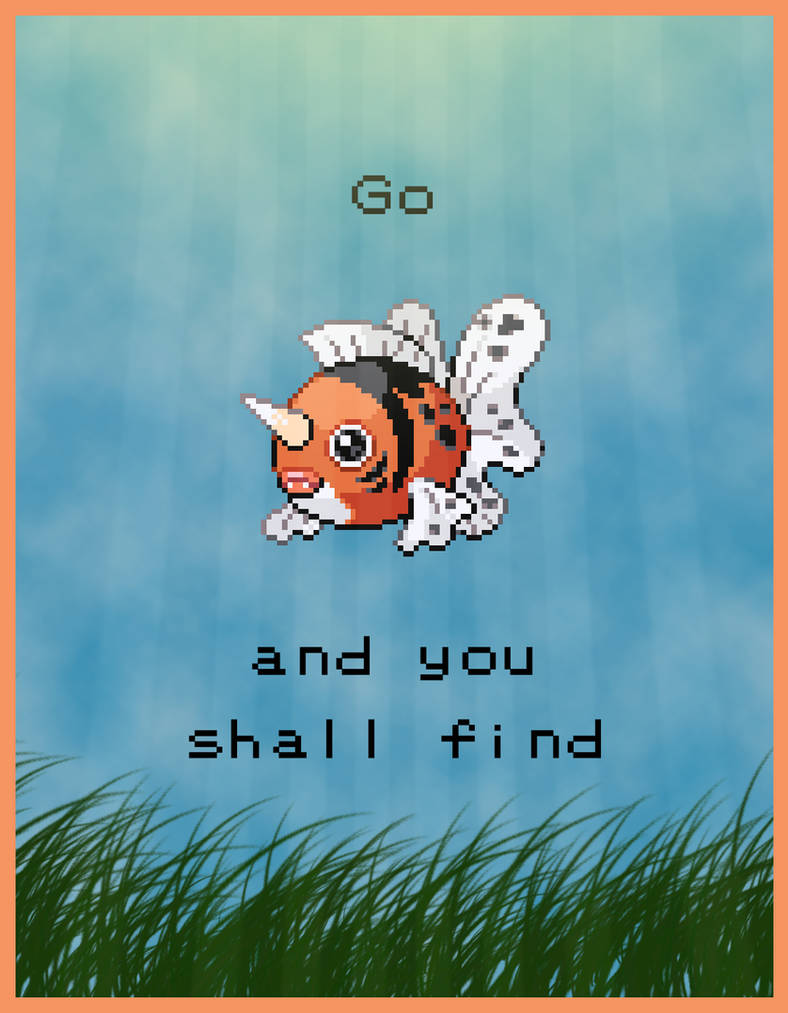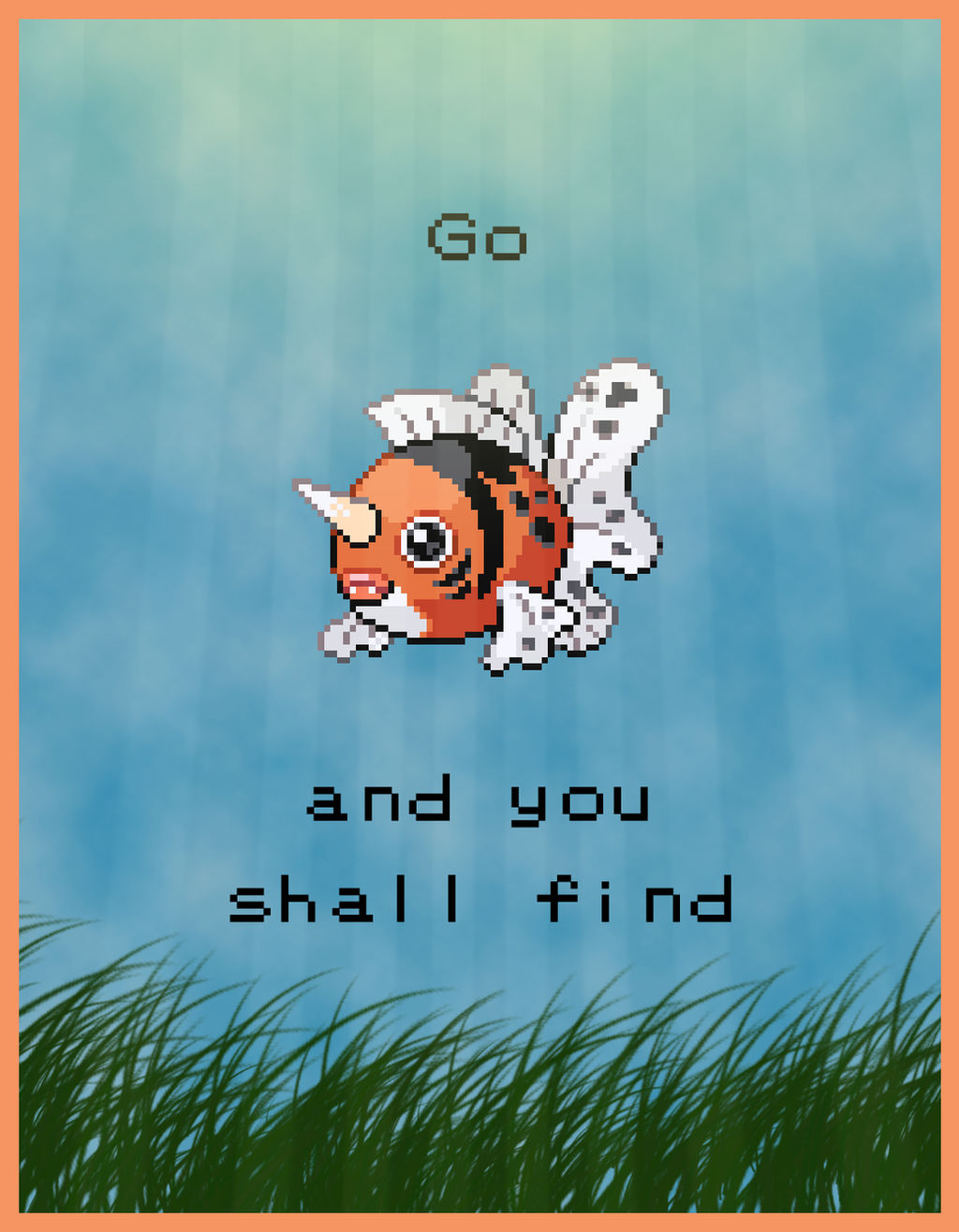 Watch
Yesterday's message was that sometimes in your life you have to step back and let things happen. This pun, "Go Seaking and you shall find" seems like the opposite - you should go out and get what you want. I feel that both messages are "real" or "true, it depends on the situation. Life is always about balance, and you have to use equal measures of letting life happen to you and going out and making things happen.
If you like stamps, feel free to add this guy to your profile...
and let me know too! I love when people love my stuff

There are more posters!
Pokemon Life Lessons Series
Pokemon copyright to the Pokemon Company International.