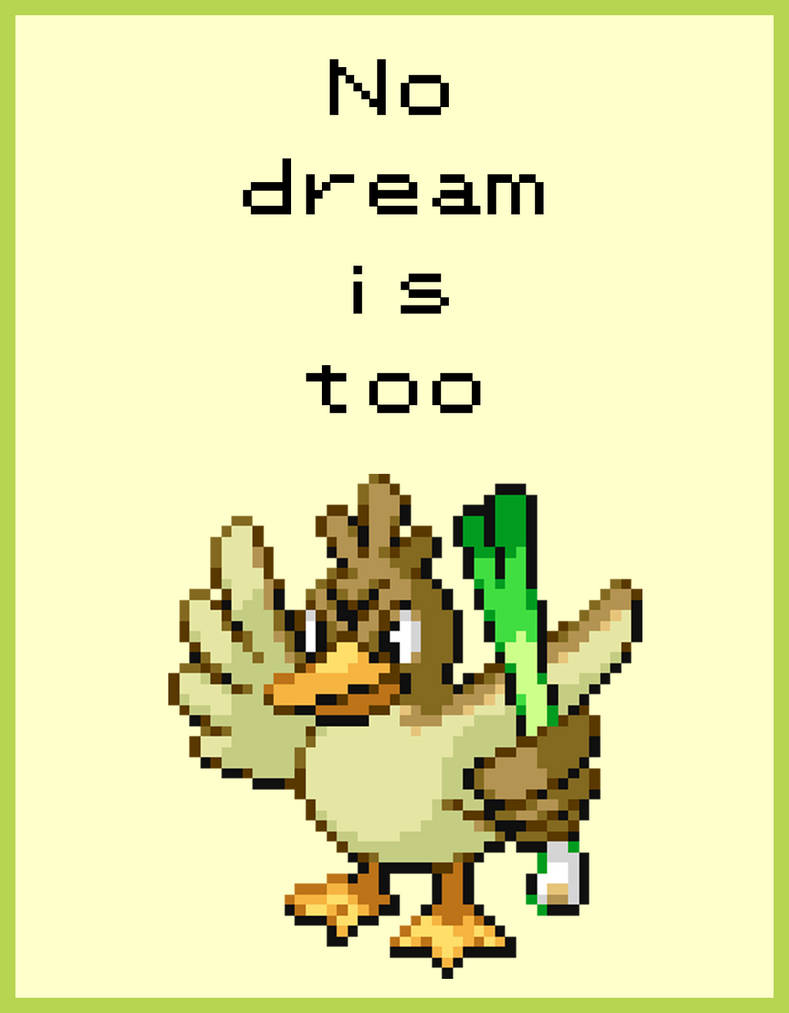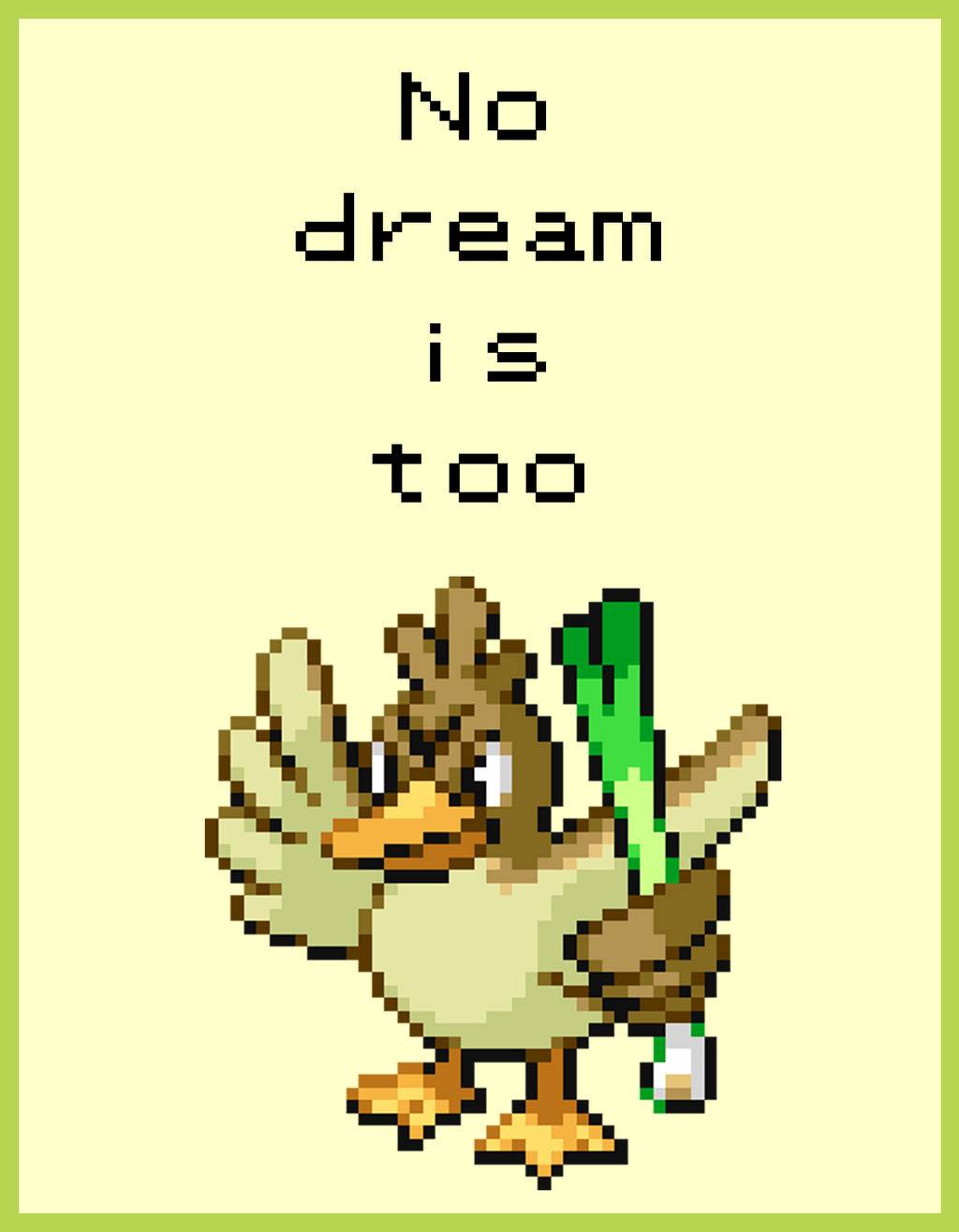 Watch
Life Lessons from pokemon: No dream is too farfetched. In fact, most dreams are too small; dream bigger!
I had a lot of fun using the 'layer by cut' tool in this image (In the TV show, Farfetch'd refuses to use cut at first but eventually learns teamwork with his owner, and together they help him achieve his dream of cutting trees into some sort of charcoal!)
There are more posters!
Pokemon Life Lessons Series
Pokemon copyright Nintendo/Gamefreak/The Pokemon Company International, apparently.