New Club!:

Commissions:
Ask for more details

Sites:
is the only site up and running atm...
Kiriban:
Kiriban for 10,000th hit...
Fanlistings:


EDIT: Ok, so I didn't get to sit in Artist Alley this year. I'm not sure what happened with lilly-peacecraft, but it's ok! I have LOTS of prints for sale if anyone is interested. I'm also still making beaded bookmarks as well, send me a note if you're interested in either.

Princess Series Prints are approx 4x6 and are $5 each or 3 for $12
Butterfly Mage prints are approx 4x6 and are $5.
Lyssa Prints are approx 3x5 and are $4 each.

You can mix and match the small prints 3 for $12. If you are interested in any of my silkscreens please let me know. These are larger and are more expensive due to the materials it cost to make the prints.


If you'd like to order a print from me, please send me a note with the link to the print you want and your contact information. I will send you a final price (I'll need to calculate shipping depending on where you live) and will get back to you!



This is just a little note to let you all know that I'll be at OTAKON this weekend! I may be in the Artist Alley, if I can get ahold of lilly-peacecraft, so look for me! I will be selling prints some of my works, some of my silkscreen prints from college, and some beaded bookmarks (think book thongs like they have at borders, but different XD) If you aren't going to OTAKON, but would like a print, silkscreen, or beaded bookmark, please leave a comment here, and your email so i can contact you and get the information. Prices will be listed after the con, depending on what I have left

Prints for sale at OTAKON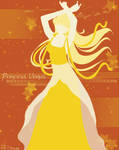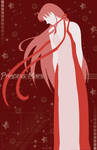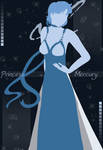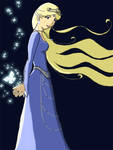 Digital version of
www.snowfaerie.net/room/lyssa2…
Here are the silkscreens I'm selling:
www.snowfaerie.net/room/lyssa2…
;||
www.snowfaerie.net/room/projec…
||
www.snowfaerie.net/room/projec…
as well as another digital Print which is the digital version of my Lyssa silkscreen linked above. I will also probably have some lineart for sale. You're welcome to request something as a print from my gallery as long as it's not fanart of an original character that's not mine. I will also take commissions at the con of small drawings. Prices will be available there. I may also make up prints of these linearts/sketches if anyone is interested.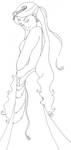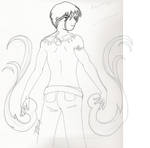 Let me know if you're going! I hope to see some of you guys there!
Currently Working On:
Snowfaerie.net Websites, Towson University websites, Andante-Peach website.
:thumb36477828:

Sketch/inking

Reoutlining

Coloring

T.T can I do??




















Face it, girl, Prince Charming ain't coming. He's living with Mr. Right.
C# is a half-step down from C++!

Artists I Like

Clubs I'm In