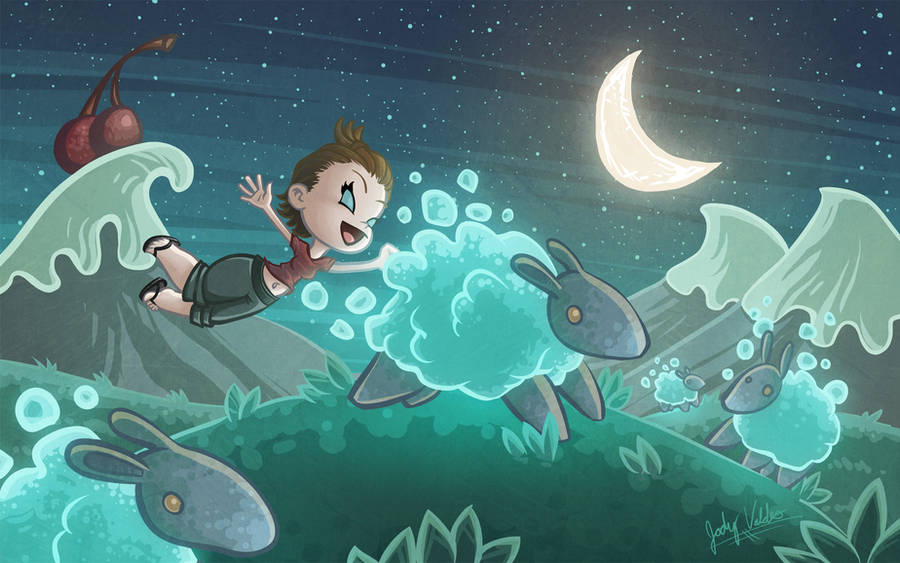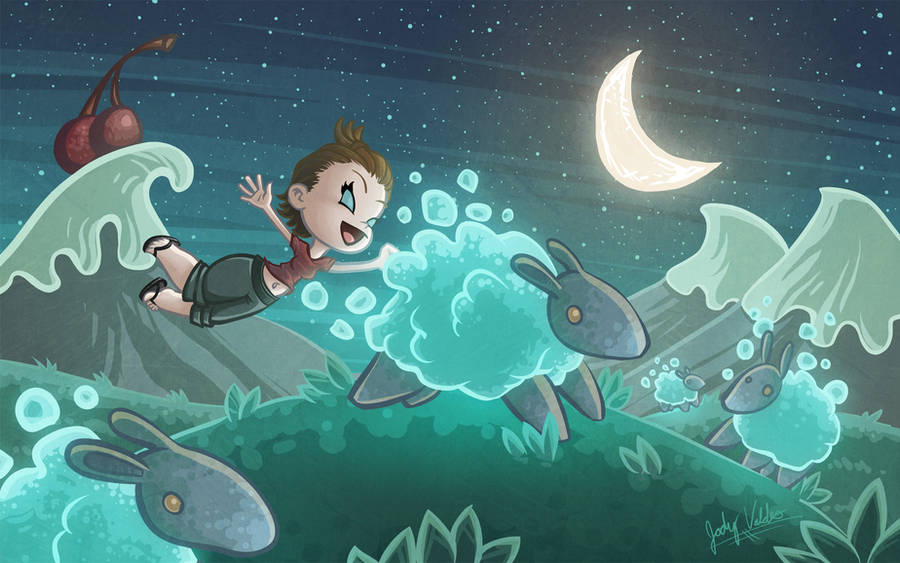 Watch
Somewhere under the moonlight, the Dream Sheep can be found grazing and absorbing the dreams of people. As such, they are quite luminous and fluffy with all those dreams they hold.
This image depicts one adventurous gal's latest attempt to capture one all to herself ...
-------------------
Illustrator & Photoshop. I made this image for a friend's birthday



Reply

Already said so but loooooove this

Reply

I forget how we came up with that concept but it stuck around so I had to make a picture of it

Reply

...and then devour it, ripping the night time inspiration out of a thousand innocent minds, leaving them dull and purposeless zombies to give herself the ultimate hallucinogenic high.
Reply

You know … that would explain a lot, lol
Reply

I almost sort of resent that... almost

Reply

Do it, Snake. Steal the dreams of others to power your own mad genius. Stitch wings from the bloody remains of theirs, and fly!

You know you want to. Being a dream thief sounds AWESOME.

(Also, I can't believe I didn't suspect that's you.)
Reply

hmmm I see it more that there are plenty of dream-sheep for the taking... just that most people don't bother with them, thinking they are frivolous creatures. I just take advantage of their presence...

Reply

Oh, if only it were that easy to have all the cool ideas you get

If that were the case, I would have Dream Sheep Burgers every day

Reply

I envy you! I wanted to make Carolyn something, but you really can't write a story as a present the way you can draw a picture. Not without knowing the person extremely closely.
Reply

What a fun and lively concept. I'm sure I've been known to chase plenty of Dream Sheep of my own.
Reply

great idea! love your vision. Tonight I will try to catch my own sheep.
Reply

Reply