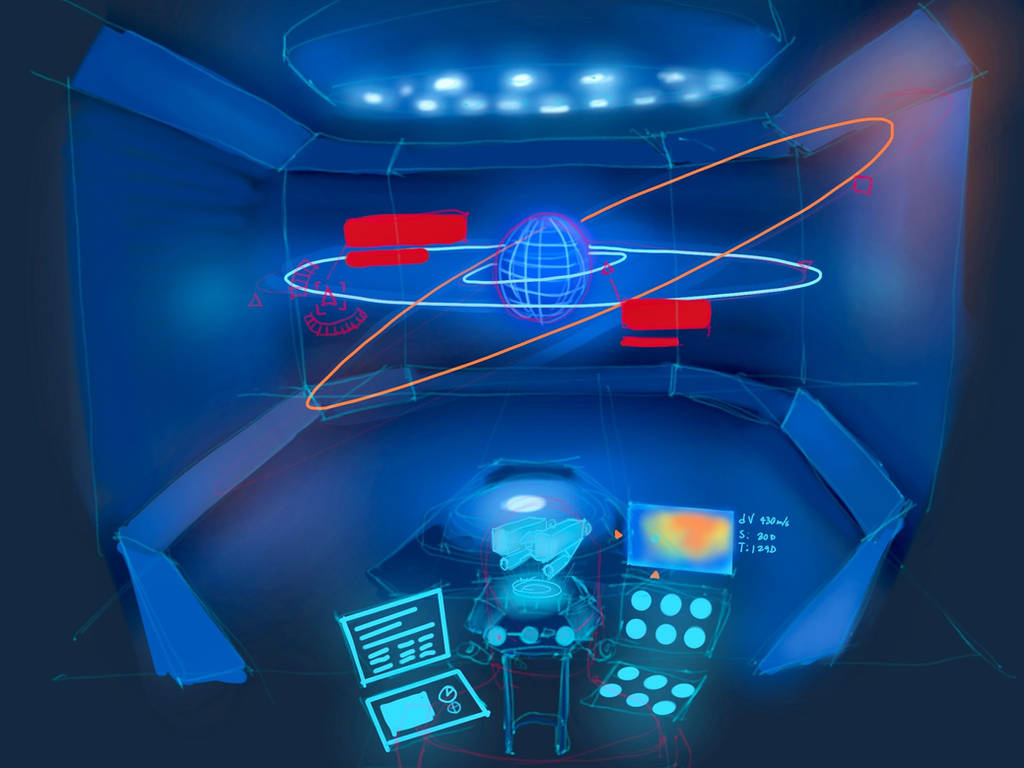 I spent going nowhere with my last game project, mainly because I wanted to build everything from scratch. After a couple years I decided it wasn't worth it and ported what I have done to Unity. Now it also works in VR!
giphy.com/gifs/orbital-vector-…
The focus of the game has shifted from a Gundam-esque combat game towards more of an RTS/Civ in space. You control multiple ships working toward multiple goals. The easiest goals for me to implement is combat and rendezvous, but the roadmap includes resourcing, ship construction, base construction, and colonization of the outer (and inner!) planets. My goal is to make the game flexible enough to incorporate technology from the near future to mid and far future (Falcon Heavy/ITS to Hellburner to FTL), and let the player/AI decide how space trade (and interplanetary diplomacy) would actually work. How do you expand your available resources? Will you send warships to bombard orbital facilities, drop rocks on planets, or trade energy for metals? Ultimately, I want to make a game that reflects the concerns of real world heads of state: national debt/currency exchange, military might, trade negotiations, employment rate, immigration, food shortage: basically rethink the Civ stats into less a numbers game and more a fuzzy issue that requires awareness of the global context.
But that's way farther out. Right now I'm just trying to get the basic movements work via the Porkchop, then add some fine tuning features to it, then missile spawns, then collision detection (should be easy if I use Unity's built in, but since this needs to be in real scale (think KSP) I would likely need to implement my own using double precision floating points), then then some kind of a damage model. I do want to explore the ship systems before resourcing/base constructions. Systems like heat management, fuel transfer, TWR and modular parts so if you're running low on fuel you can jettison your weapons/sensors lifesupport to gain a few m/s so you can limp back to base.
The immediate goal for today is just figure out why my times are all messed up...
Oh and since I was using ESA code (now using Mechjeb code) for all the orbital maneuvers, my game is open sourced and can be found here:
github.com/omikun/OrbitalVecto…
Just download it and launch it in Unity 5.4.1f1 in Windows 10. Go to the Test scene, click on the GameObject named "master" and uncheck both Show VR Preview and Enable VR and it will work on any non-VR systems! I've also tested this on my macbook running El Capitan. But just a heads up I do not guarantee this will work on any one's systems, but if you have an issue post it on github and I will take a look at it. The code is subject to change and it tends to break at every other commit, so be warned D: