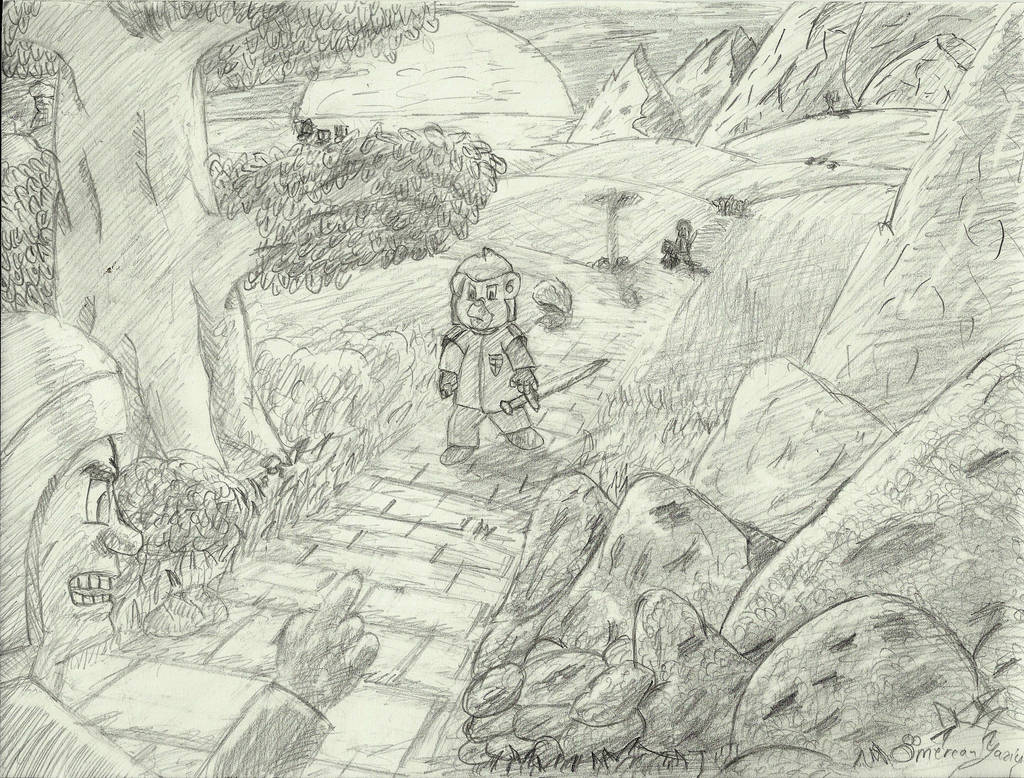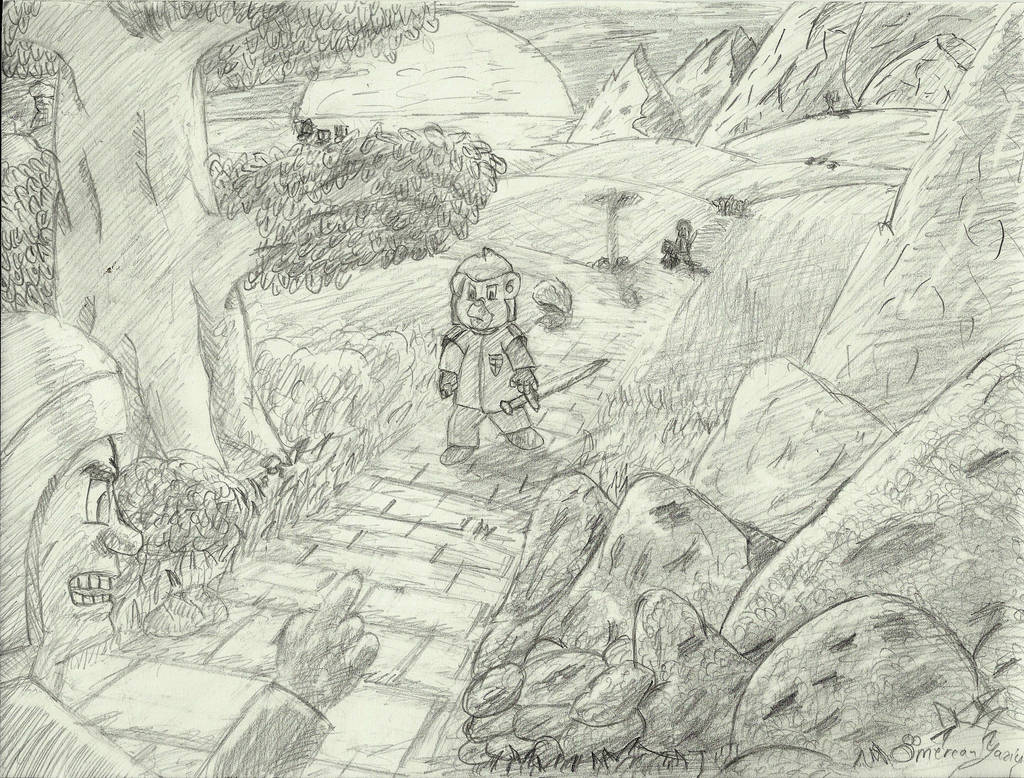 "The last man is standing when the others go. Even without a sword the combatant manages it with great courage. He makes the way safe for his tribe, the MacGum." - Annals of a MacGum
This "quick" drawings shows you Sir Kerr MacGum and the last fight against the humans. The other Gummi Bears flee from Brodingum, an old MacGum sea port, toward open sea.
The drawing is far away from being perfect. I really don't like the human hand and the tree was a very hard issue. But I did it. But I don't think that I will color it. I like it this way and it looks more "nightly"

What do you think?
PS: This picture is not really childish anymore... But it is only a subplot.

Was this your first time doing a landscape scene?, if so keep working at it and I know you will get better. It will make your picture concept more effective and dramatic. But overall this is pretty good.
Reply

Thanks,
yes it was my first real attempt on making landscape drawings. One of my difficulties was to shade and to make the textures. But I have learned a lot

Reply

I honestly did not see the castle up in the top left corner.
Still a good pic. Big ones like this aren't easy. You'll refine your skills with practice.
Reply

Thank you! I will do more work... and hopefully sometime my skill will represent my ideas much better then now.

Reply

But this last boar is indeed armed.
I enjoy the watching Gummi in the BG, just beyond the crossroads (such imagery!).
Reply

Yeah he was armed

but he drops his sword. I probably should done it a bit more recognizable.
There are also other gummy bears in the background. I have omit the details exactly for this reason. The picture will emerge in the imagination.
Also some ships there, another tree and a part of a castle. But I think the castle is washed out by my inaccurate lines.
Reply

I see the ships, just peeking over the branch of that tree (and out of view of the human?)

.
Is the castle the dark thing at the end of the road on which the distant Gummi stands?
Reply

Haha, no

It is on the left top of the picture, between the leaves.
The dark area at the "end" of the road "represent" other Gummi Bears who are fleeing to the "beach" (the beach is not visible).
The ships are sailing to another location, maybe New Gumbria or somewhere else.
Yeah, my lines are blurred a bit. I'm working on it

Reply