Been a huge fan of
LadyDeddelit
for quite some time, so it's nice to see opportunities like this to share the love and return the good will!

Raffle- Closed-and the winner is....And the winner is....
° N 62

DarkElixir



Congratulations!


You can see the video of the raffle draw on my istagram story and in my facebook art page [link]
-----
Hi all,

Last Day for join at my Art Raffle, the winner will be announced tomorrow at 20:00 (Roma: UTC+1 )

Good luck to all!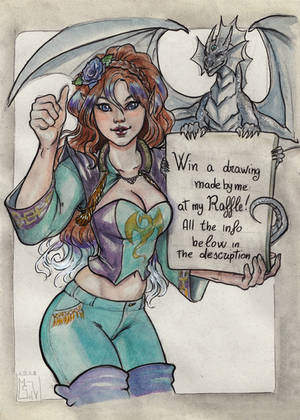 ----------------------------------------------------------


Since I've recived a lot of requests from who wish to partecipate at this raffle but that don't have one Istagram account and I'm really sad to say "no " to them, I've decided to made a change to the rules.
I reall