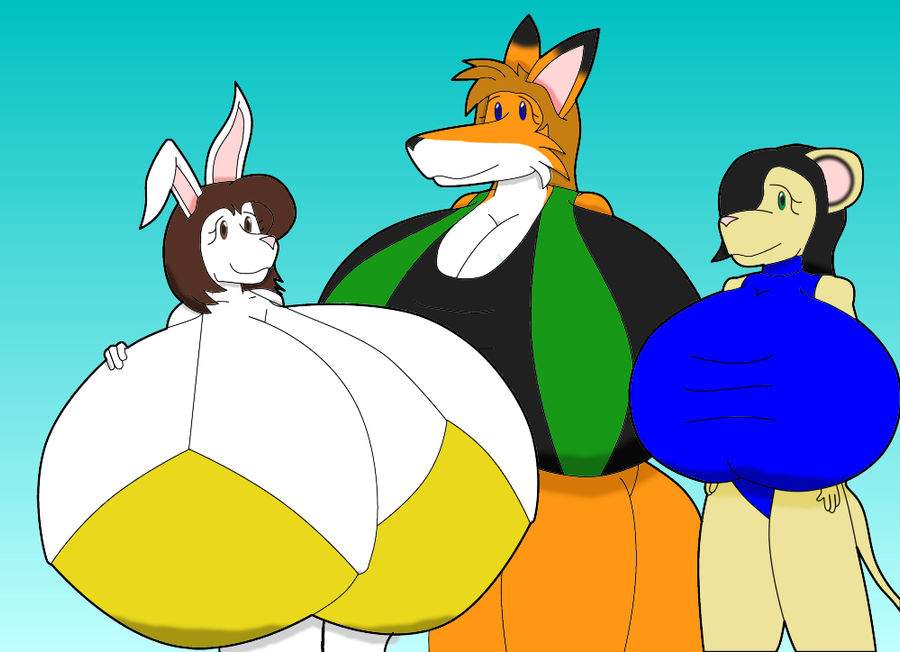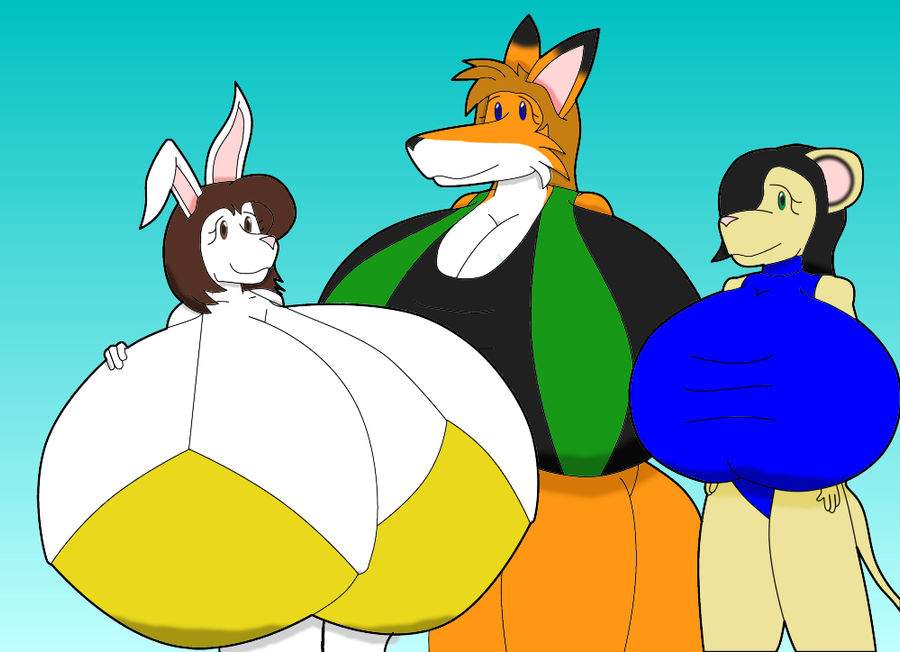 Watch
A little something from a trade with

Here's the story to go with it;
Jessica pounded up the last flight of stairs and stopped for her breath at the top. It took a few moments for parts of her body to stop moving as well. She straitened up, and smiled apologetically at the photographer who was setting up his equipment in the studio.
"I'm SO sorry I'm late!" she said, blushing deeply. "It took me forever to find a space!"
The photographer smiled. "Don't worry about it. We're still waiting on one model, but the other two are in the changing room in the back."
Jess bowed sharply and jogged off towards the dressing room. Another man who'd been helping to set up the lights cocked an eyebrow. "I thought you said there were only three models coming today."
"I did!" said the photographer. "She's a make-up expert!"
Jessica bustled into the dressing room and looked at the two models already there. She couldn't help but feel that, despite being some-what shorter than her, they were also some-what, large.
"What the heck is taking so long!" said the taller of the two, a busty black haired rat, striding backwards and forwards in the room. She was wearing a tight fitting polo-necked swimsuit in deep blue.
Her companion, an even more busty rabbit, shrugged. She was wearing a bright gold string bikini. "No idea, maybe the other girl isn't here yet." She then caught sight of Jessica. "Oh, you're here!"
Jessica shook her head. "I'm just here to do makeup!" she said smiling, and placed what appeared to be a toolbox on the table. By comparison to the two girls, Jess was well above average. She was seven foot tall to their five and a half, her breasts were a little smaller by comparison than the rabbits, but she was nowhere near as thin as either of them. In fact, she wasn't really thin at all, her round belly pushing her breasts apart slightly.
"Oh. Well, I'm Bonnie and this is Gina!" said the rabbit smiling sweetly. Gina rolled her eyes slightly.
"I'm Jess." She replied, and opened her toolbox. "Ok, so who's first?"
Makeup was not something Jess liked coming into contact with her fur, so she tried to avoid it if she could use more natural methods. After ten minutes of fluffing, combing and curling, the two swimwear models looked like true knockouts. It was at the point where they were checking over the results in the mirror that the photographer came in. "Sorry girls, but looks like the shoot is cancled, our other model has broken her leg."
Bonnie looked a little disappointed and Gina huffed slightly. "Great, it took me over an hour to get here, for nothing!"
Jess paused. "I could do it if you like." She offered. The photographer looked at her.
"You?" she nodded. "Any experience in front of the camera?"
"I've been on film a few times, yes."
The photographer opened a small locker and pulled out a black-with-green-stripes, one-piece bathing suit, handing it to her. "You've got five minutes to change."
She held up the swimsuit to herself and nodded.

I hope you like it!

Nice, though as much as like this, I think I'd love it even more if they showed more of the rest of their hot bodies. :3 But that's just me.
Reply

Reply

Reply

Oh my gawd...How the hell do they walk with those?
Reply

I do indeed like it.

You did a great job drawing my ladies and the story is a nice touch. So overall, nice work.

Reply

Thanks. If you'd like a higher res vertion, let me know, ok?
Reply

Hooooooooly.... moooooooooooooooooly... O________________o
Reply