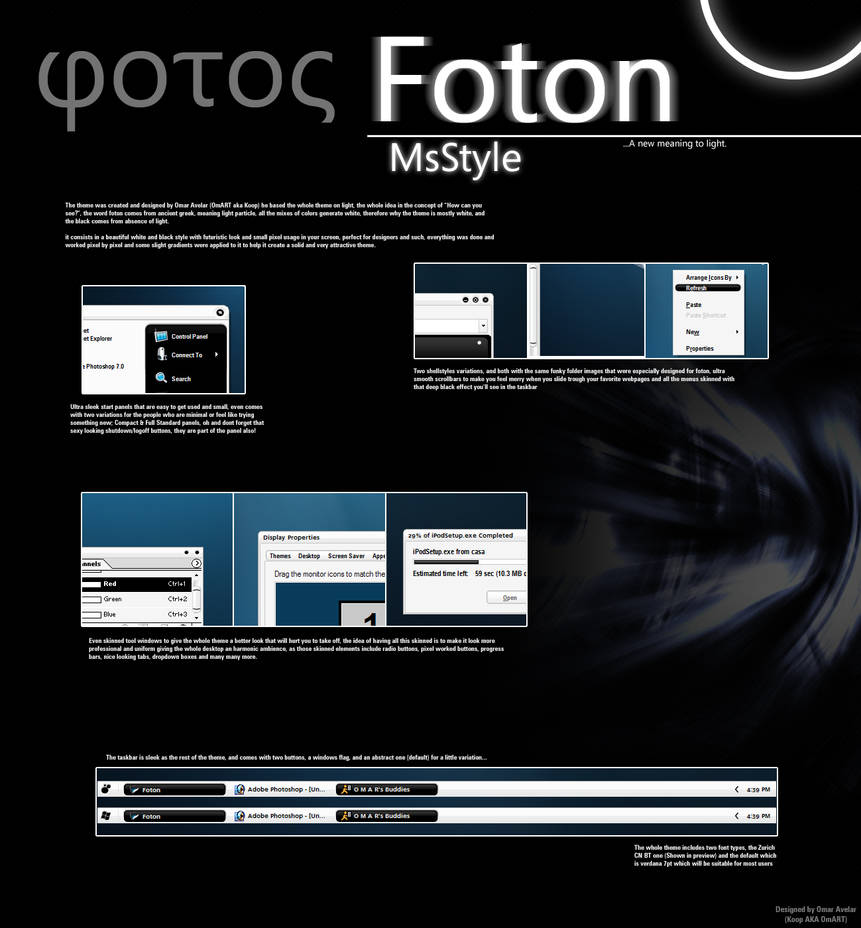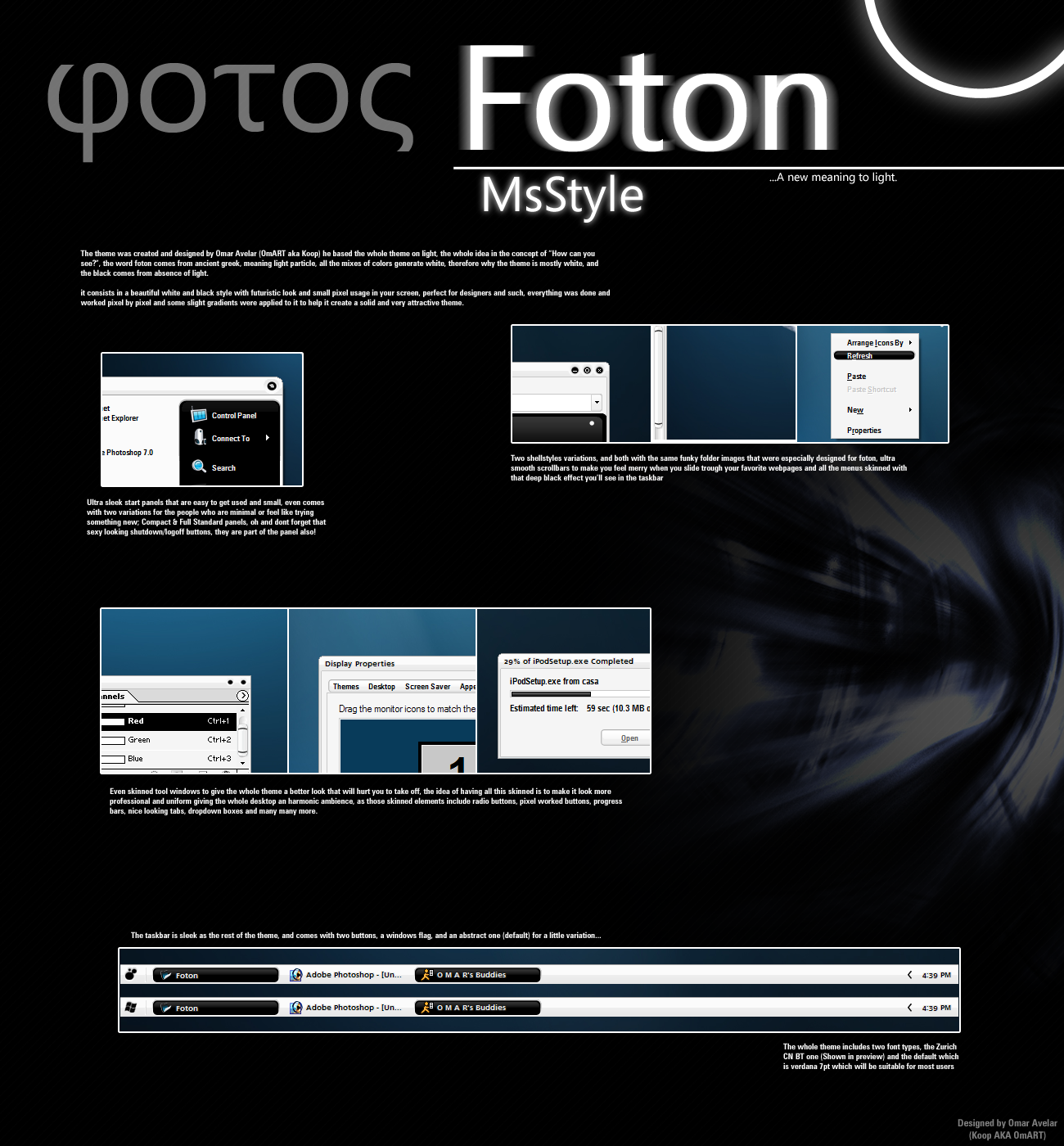 Theme based from Foton's windowblinds by OmART and port done by Matt0. As close as the original except for some stuff, check the readme so you know what's missing.
Hope you enjoy this beautiful theme as much as I do and check the substyles, 3 font variations [Verdana, Tahoma, Frutiger (Zurich BT didnt work well)], 2 icons [Flag and Original Abstracr Icon] and Compact and Full sized start panels.
Taken from the Author words: "It consists in a beautiful white and black style with futuristic look and small pixel usage in your screen, perfect for designers and such, everything was done and worked pixel by pixel and some slight gradients were applied to it to help it create a solid and very attractive theme."
+ Original Foton @
[link]
+ Original Antimatter @
[link]
+ Winamp @
[link]
+ Matching Y'Z Background @
[link]
+ Wallpapers @
[link]
+ Samurize Config @
[link]
+ ObjectBar @
[link]
+ Rainlendar @
[link]
+ Trillian @
[link]
Port done by
Matt0
@
[link]
Thanks for making this possible
*The preview is showing the windowblinds version
Adding it to Favorites greatly apreciated (+Fav)

Be sure to check the readme!