I make webcomics
-
Cop Story
and
Cop Stories
Drawing comics about disabled people and their friends (some of them are cops).
This bit used to be called "the nutter training" but now it's officially called "the person with differences".
Now please enjoy the stamp bingo.

:thumb554690714:


:thumb273084331:

:thumb244198447:

:thumb395364155: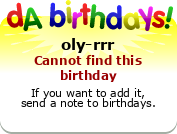 PLEASE DON'T THANK ME FOR THE FAV/WATCH!

You deserve it! You are welcome! Now go and make more art!!

Favourite Visual Artist
John Callahan
Favourite Movies
Arthur Christmas, Billy Elliot, Inside I'm Dancing, Reservoir Dogs, My Left Foot, Lilo and Stitch, Up, Ratatouille, Paranorman
Favourite TV Shows
Life On Mars, Cuffs, Doctor Who, Ashes to Ashes, Takin' Over The Asylum, Freaks and Geeks, True Detective, Sherlock, The Hour, The Thick Of It, As Told By Ginger, Hey Arnold, Quads!
Favourite Bands / Musical Artists
Eels, The Holloways, The Weakerthans, Frank Turner, Pulp, Ian Dury, David Bowie, Barenaked Ladies, Dawes, Death Cab For Cutie, TMBG, Pink Floyd
Favourite Books
Sherlock Holmes books, Peter Grant series, The Black Cloud, One Flew Over The Cuckoo's Nest, Dogsbody, The Beginner's Guide To Acting English
Favourite Writers
John Finnemore, Russell T. Davies, Ben Aaronovitch, Diana Wynne Jones, Mikhail Bulgakov
Favourite Games
Animal Crossing (NL), Fantasy Life, Pokemon (XY, ORAS, Shuffle)
Favourite Gaming Platform
Nintendo 3DS XL
Tools of the Trade
Photoshop CS6, Wacom Intuos 3, Derwent pencils, Copic markers, liners, etc
Other Interests
comics, crime fiction, disability culture (for the lack of a better term), British comedy, tv and radio shows