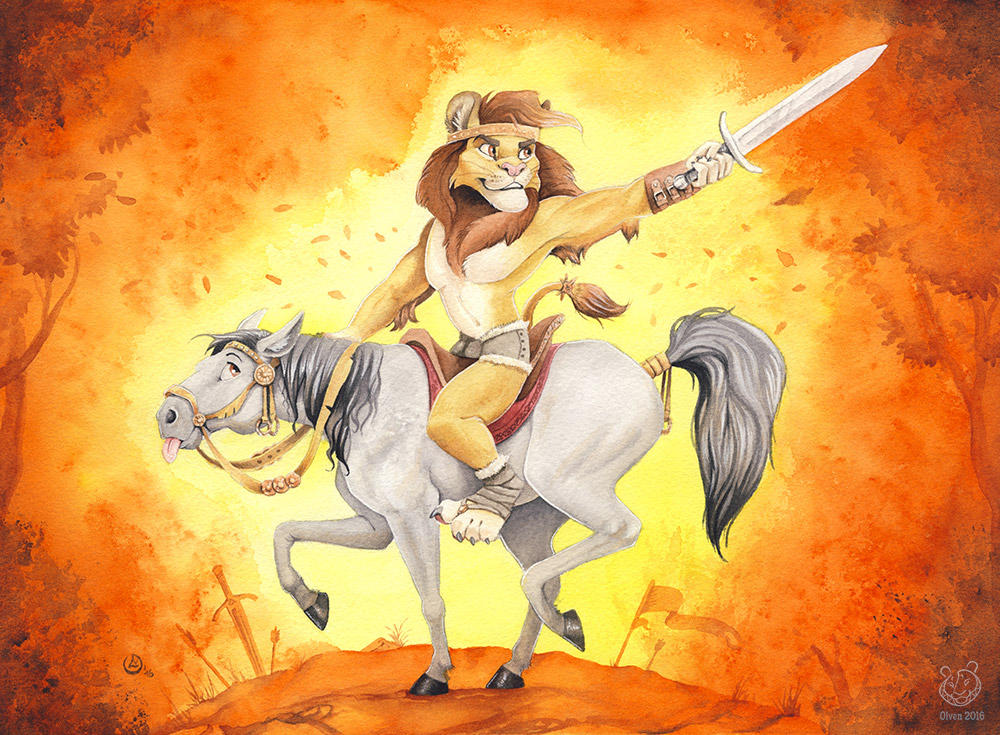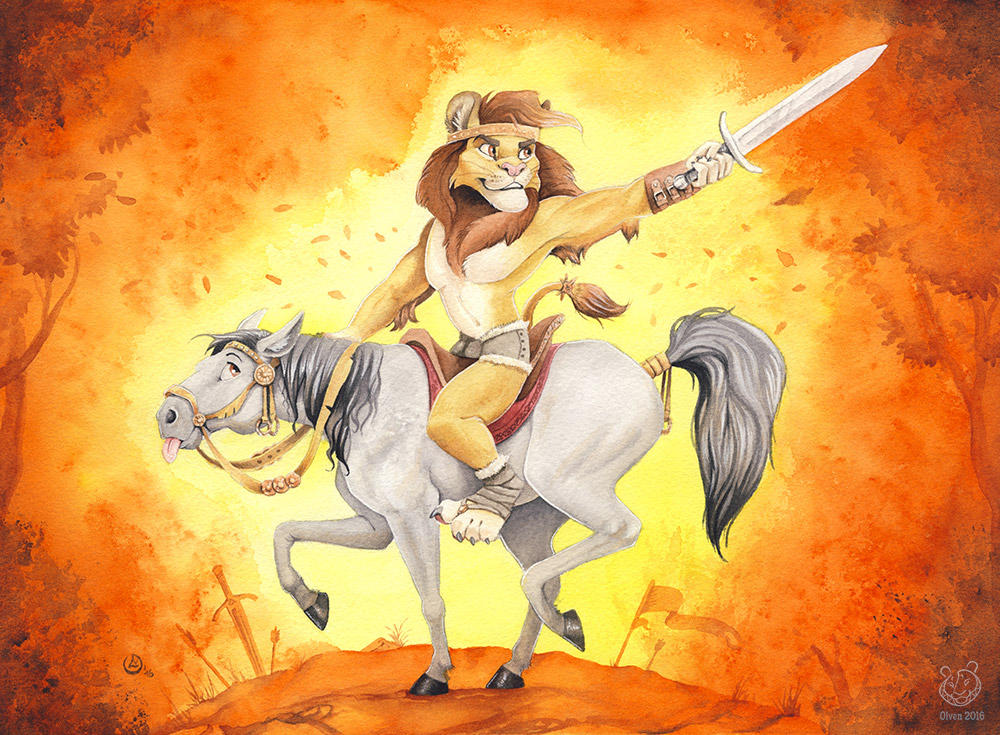 The art style is surely comical, looks like a very furry and funny version of Conan the Barbarian, for a water color technique its very well made and you have skills with it, good shading, the composition is well centered on your two main characters, the background could be a little more colorful but i think the warm yellow and orange colors give it a nice battle field vibe to it, its very well made i think you could work on the backgrounds and maybe a more serious tone to it? but that really only depends on your art style, so keep it up and keep it kool!
The Artist thought this was FAIR
2 out of 2 deviants thought this was fair.