I chose this quote to coincide with a memorial to the victims of September 11, 2001.
                       "Unless someone like you cares a whole awful lot, nothing is going to get better. It's not."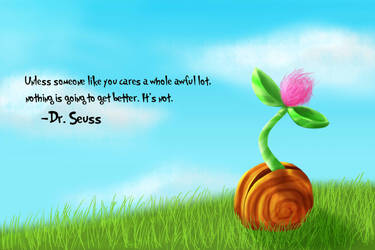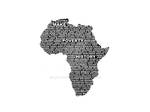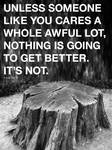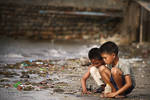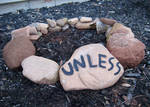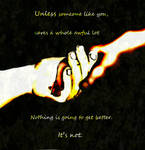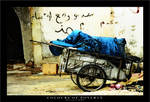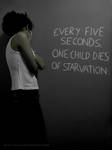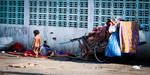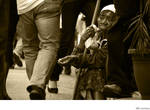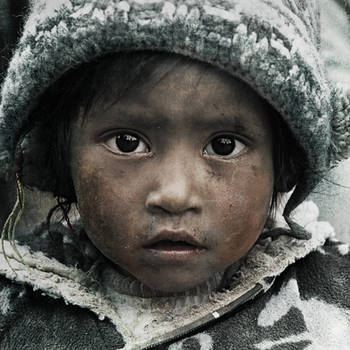 PovertyIt is Sunday, and a girl is dying.
You must have seen her, with cracked hands
And cheeks as hollow as her eyes, staring defiantly
At every person that passes her without a glance.
She thinks they must be able to smell it on her:
The bitter tang of metals and grit in her water
And the faint but penetrating scent of sickness.
She sells candies and paper flowers from a cart,
And stands up straight with her dress hanging
Like a sack, though it was a lovely yellow once.
Every so often as she passes her wares to a buyer,
She thinks that the petals and colorful wrappers
Look like wishes should; but she cannot have them.
She must always return to the same cramped room
And dream fitfully of fresh food, health, and comfort
While life pales from her face, like the waxing moon.
One cannot live on bread alone,
But that would be a start.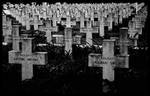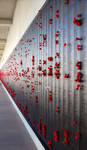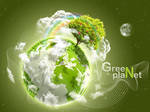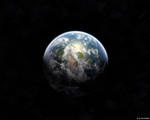 :bigthumb187288143: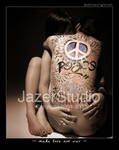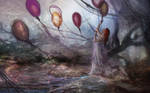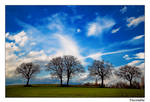 :thumb201805738:

:thumb311793555: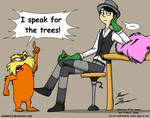 :thumb297854063: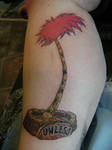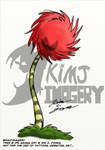 :thumb293301056: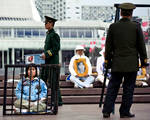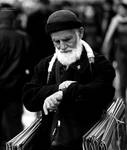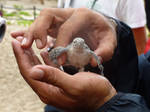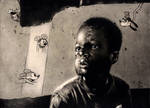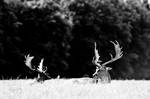 :thumb187192718::thumb307715132::thumb323089918: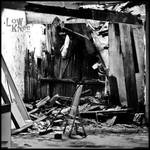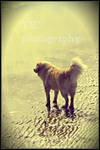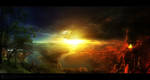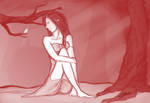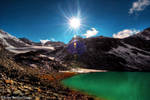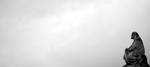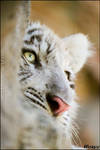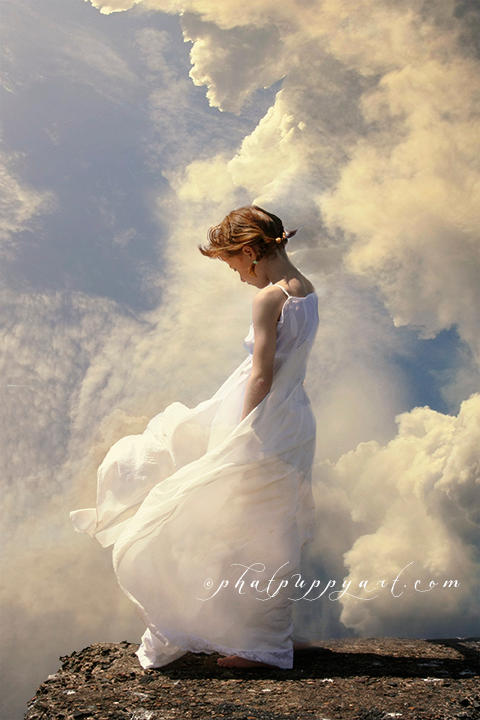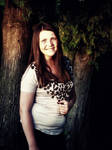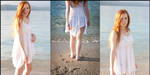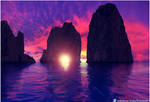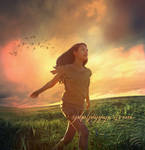 :thumb325956514: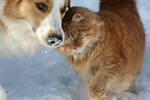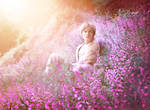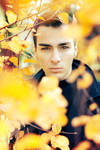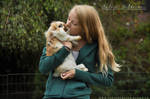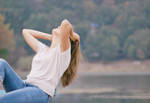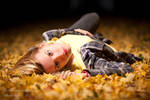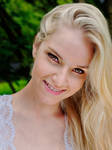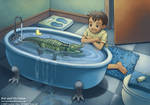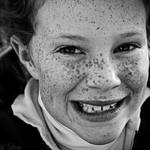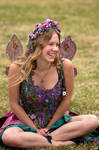 :thumb253407777: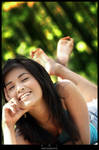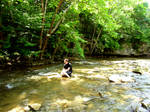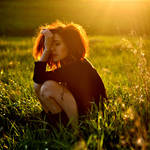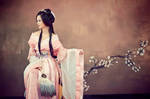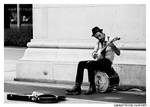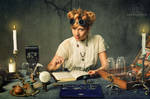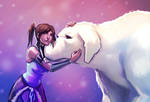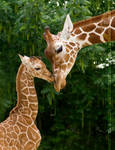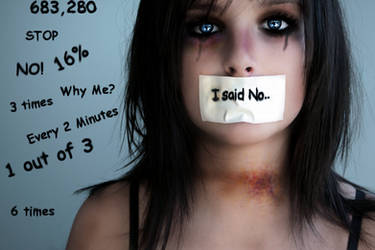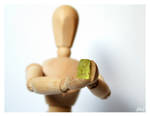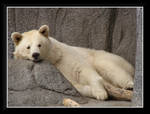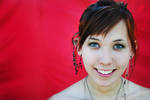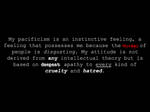 :thumb174460349: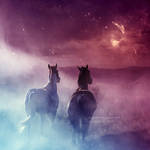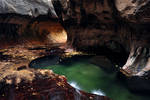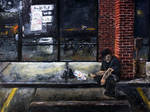 :thumb201728214: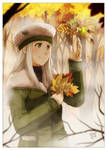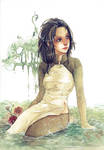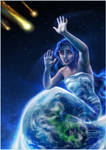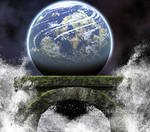 :thumb217814018: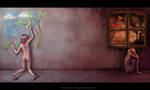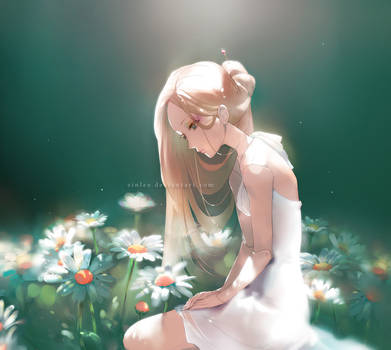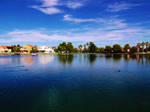 :thumb50711185: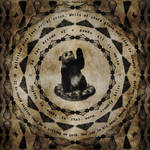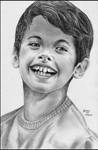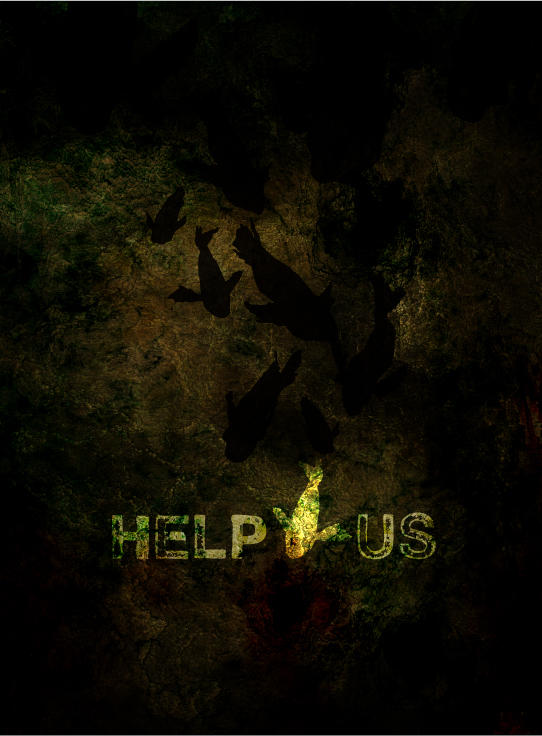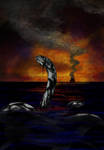 :thumb298288138::thumb134830310: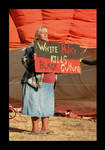 :thumb315530215:
    On September 11th, 2001, I was in 5th grade, living in Las Vegas, NV. I went to school that day, and the school's throughout the city were put on lock down. We watched the news the entire day and the few students that were there all cried together, then I went home. We had a school memorial the next week. Where were you that horrible day?
  Some say that we should forget, and that the images shouldn't be shown, and that the children should be sheltered from it all. I think that once a damn year, you can take a minute to remember the thousands lost that day, and you can talk to your children about it, and why it happened. Forget the damn conspiracies and just remember the countless families who lost everything that day. Get over the drama, and get over yourself, because in the end,  2,819 people lost their lives, and you didn't. The least you can do is remember them, without spite and without conspiracy.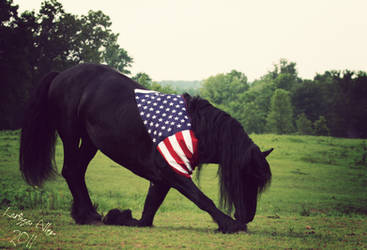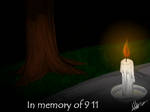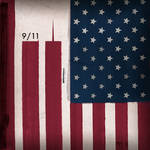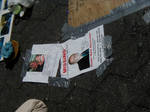 :thumb257757622: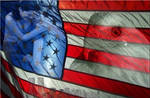 On 9 - 11Did we forget
About all of the heros in our lives
Did we forget
Of all the people who had died
Did we forget
Of that normal morning
Of that day that made the world stop spinnin'
On 9/11
Did we forget
How proud we are to be Americans
Did we forget
That we are all the same
Did we forget
How broken - hearted we were
On that terrible day that made the world stop spinnin'
On 9/11
The Pentagon
The Twin Towers
And almost the White House
Were destroyed that day
Along with many people
Most of who gave their lives
To save those in need
Let's take a moment of silence
For those people
And the day that made the world stop spinnin'
On 9/11
Imagine that normal day
Around 9 am in New York
When all the skies were blue and nothing could go wrong
The husbands went to work
The children went to school
The todlers went to play
And little did they know
They'd be killed that day
Imagine the screaming
Imagine the terror
Imagine the emotion
Imagine the pain
Of all those people in those towers
Screaming for thei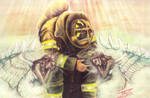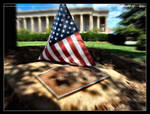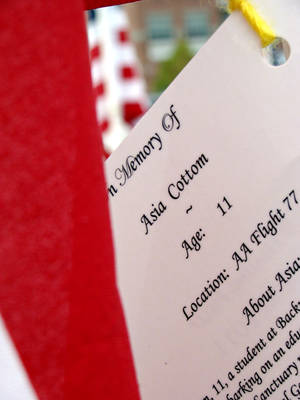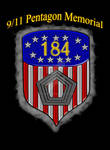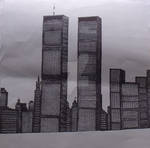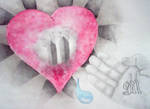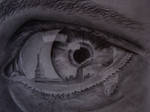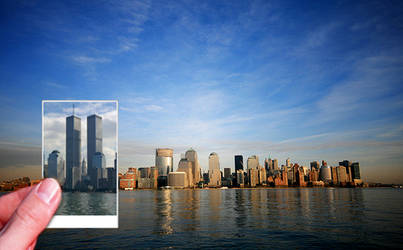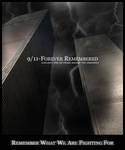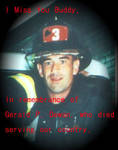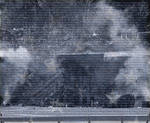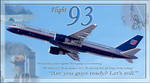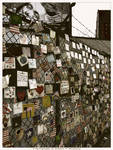 :thumb258037664::thumb251713559:

9/11It seems a lifetime ago that something happened on this day to change the lives of so many people. It's easy to go about daily routine and mundane life and forget the trauma of the past. Yet in so many ways it still touches us now, even without us realizing it. Trawling through an airport today is very different to what it was over ten years ago. In some ways, that's a good thing. That we are more aware now of what aspects of the world can do to us, is a good thing. That we had to suffer such loss and destruction to humanity is, of course, not. September 11th 2001 was so big that nearly everybody has a story to tell. Nearly everybody knows somebody who knows somebody who knows someone who was there, or was nearby, or died. Even more people know a soldier that has since fought in a war born of the events of that day. Loss of life continues even now. For me, the horror was that my Grandparents were on the next plane flying into New York right after the attacks. They were grounded in Cana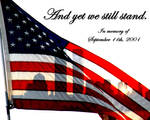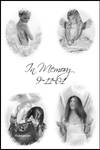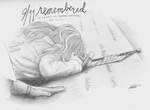 The MemorialThe water falls in endless cascade
To reflect the blue sky this pool was made
A sky that is bare when once there stood tall
Two towers mighty that none thought could fall
The names form a ring set in marble stone
Reminding us we are never alone
Never will we forget those that were lost
Aloud their families tally the cost
Yet there is hope in this blackest despair
Just look to the sky and you'll see it there
The red white and blue flies for all to see
Ten years to the day, and we are still free.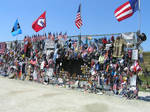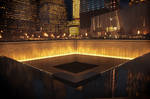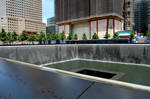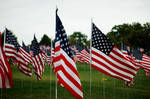 9.11.01
.::Never Forget::.
9.11.01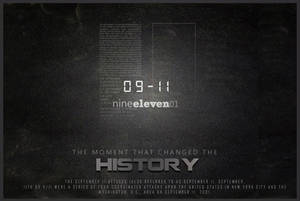 Read more.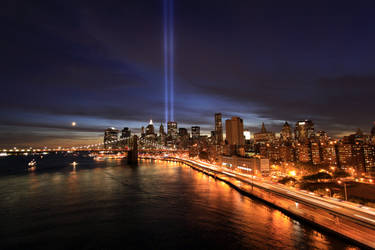 In Rememberance of 9/11


It was 6 years ago today that 2973 innocent lives were lost in what is now known as the most devastating attack on American soil.
Time Line of how everything changed in a matter of 3 hours:
7:30 am - A beautiful September morning
8:00 am - American Airlines Flight 11 departs Boston
8:14 am - United Airlines Flight 175 departs Boston
8:21 am - American Airlines Flight 77 departs Washington Dulles Airport
8:42 am - United Airlines Flight 93 departs Newark
8:46 am - Flight 11 hits the North Tower of the World Trade Center
9:03 am - Flight 175 hits the South Tower of the World Trade Center
9:37 am - Flight 77 hits the Pentagon
9:59 am - South Tower of the World Trade Center collapses
10:06 am- Flight 93 crashes in Shanksville, PA
10:10 am- Portion of the Pentagon collapses
10:29 am- North Tower of the World Trade Center collapses
God Bless all those who died and were injured in these attacks, God Bless the families left behind and God Bless America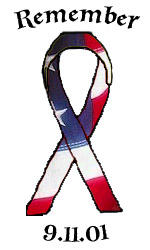 :thumb396
:thumb274403629: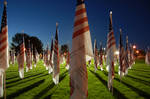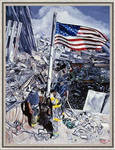 :thumb204757742:
I love you....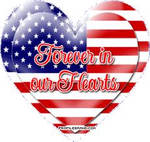 You make my heart sore,
You make my heart fly,
How I long to be by your side once more.
You make me laugh,
You make me cry,
I wait for you.
You are my bestfriend,
You are my lover,
Why is your heart so big?
To serve our country,is a big job.
But someone has to do it.
Come home safe...
I will always love you...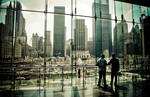 September 11th 2001, by numbers :
Estimated number of New Yorkers suffering from PTSD as a result of 9/11: 422,000
Days after 9/11 that the U.S. began bombing Afghanistan: 26
Estimated number of children who lost a parent: 3,051
Number of people who lost a spouse or partner in the attacks:1,609
Total number killed in attacks (official figure as of 9/5/02): 2,819
Number of firefighters and paramedics killed: 343
Number of NYPD officers: 23
Number of Port Authority police officers: 37
Number of nations whose citizens were killed in attacks: 115
Bodies found "intact": 289
Body parts found: 19,858
Number of families who got no remains: 1,717                                       
                                   "Unless someone like you cares a whole awful lot, nothing is going to get better. It's not."
information found at
nymag.com/news/articles/wtc/1y…
the next features quote will be "Why fit in when you were born to stand out?"  Dr. Seuss  please share your Deviations that fit this quote with me here
forum.deviantart.com/premium/t…
to be featured.