*A group on Facebook was brought to my attention recently, and its goal is to keep people informed about links, webpages, and Facebook sites that steal art from DeviantArt, just log on, and request to join!  
www.facebook.com/groups/450009…
**I you feel satisfied with where you are on Deviant and want to give back or feel like you could really use more feedback, or simply want more love, you can participate here
fav.me/d5drevd
Its self explanatory, if you dont like it keep it to yourself and move on.**
My trip to my Grandmas in Wyoming has been postponed until the 21st of September due to financial issues. But Ill extend it to make up for lost time.
One thing has really been bothering me lately...Favorites. I love going through Deviants favorites, and finding new images and artists, but occasionally, I go to a Deviants favs, to discover that they have none. Some have been active and popular on this site for years, but do not have a single fav. The very least that you can do on this site to give back is fav other Deviants work that you admire or appreciate. Especially if you are popular and receive lots of watches and favs yourself. How hard is it to drag a thumb and place it in your favs? This isnt a website strictly for your benefit, its a sharing site, for you to be exposed to other artists. Same with watching. Dont be stingy with your favs and watches. If you like an image, fav it, if you look at a Deviants gallery and like what they bring to the table, watch them. This isnt Myspace or Facebook or twitter, this isnt a place for others to wait breathlessly for your next move, its give and take. So start giving back. Participate. Make some new friends. And don't be so self involved. Chances are, there's a few thousand people on here that are better artists than you, be they models or photographers, traditionalists, or craftsman. Keep that it mind the next time you just log on to upload a Deviation and don't so much as glance at others work.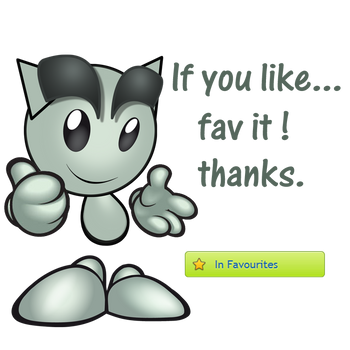 :thumb98557313: :thumb121779445:






:thumb135687595:


:thumb188127635:



:thumb145462917:




:thumb146210534:                                       

Another problem, one that I am guilty of, is the lack of quality male art on this site. Sure, theres some, but women are the majority here, both as Deviants, and as subjects. I really need to start photographing more men, and add a little spice to the sugar in my gallery. If any of you know of some great Deviants with male subjects, let me know.
On another note, I have been loving the Facebook pages of fellow Deviants, and have spammed my friends with my mass likes recently. My page can be found here
www.facebook.com/RabbitPhoto…
;
comment with yours so that I can exasperate my friends with more likes

Also, since my last new watcher feature, I have received over 200 new watches.....and really, really do not think I would have the patience for that kind of feature. So if you haven't been featured by me before, and would like to be, let me know, and I'll dedicate a feature for you. At least that way I can figure out if this journal is being read

credits:
Rafido
luceskywalker
An-Unsure-Thing
poserfan
peterdzign
violetsteel
Phaiyle
rJoyceyy
lostforeveragain
HoshiBerryPixels
Snuf-Stamps
Cpr-Covet
Jamasia
AngelLale87
End--Quote
Eilyn-Chan
0ffin
Adreos
muslma
Roxx-1
lightpurge
Rolandvz
slawomiro
firstfear