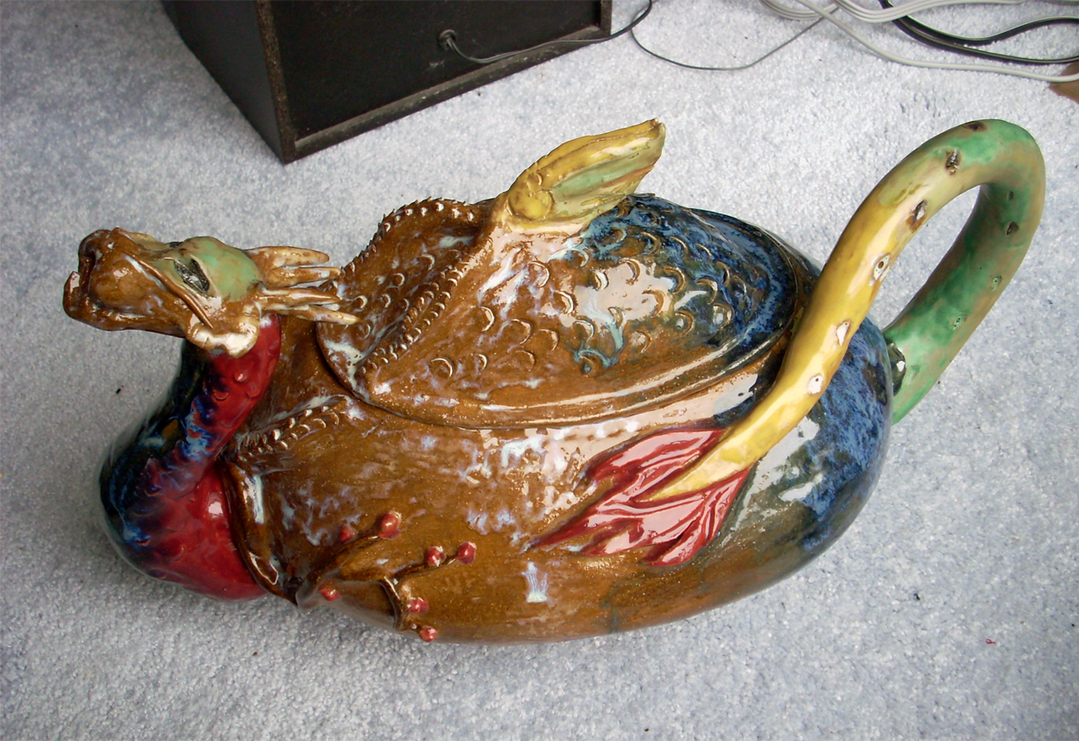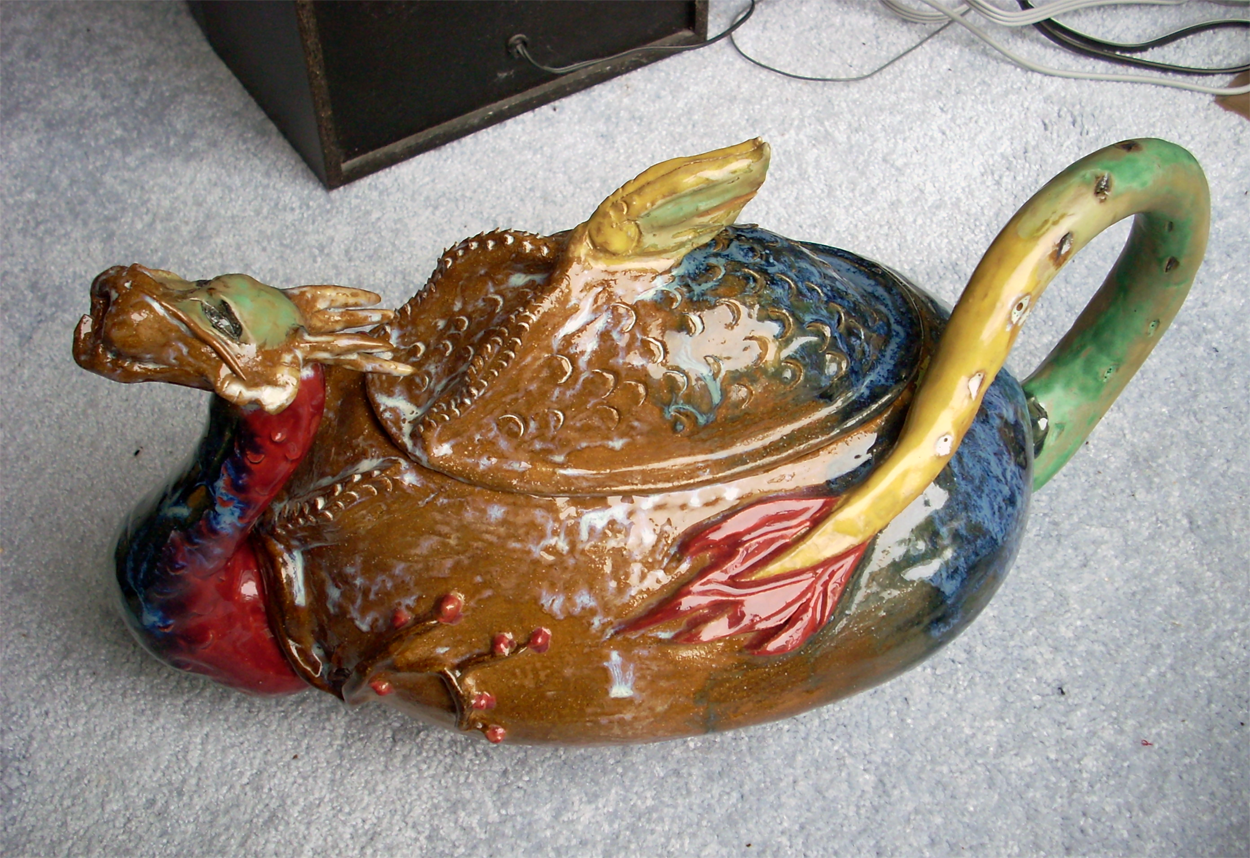 Watch
A Chinese dragon teapot. I made the body by coiling clay and attaching it to the base. I made the lid separately and adjusted it to fit the opening of the pot. The tail is a solid coil. The spout was rolled as a flat slab of clay and shaped into a cylinder, then attached to the base. The dragon has berry branches draped over the base of its neck, and tiny wings form the knob of the lid.
The glaze acted strange in the kiln though, as every part that is brown should have been white. The inside turned white as it should; you'll see it in the multi-view of this piece I put up here:
[link]
The teapot is functional and quite large; about 18 inches long at the widest point. It took first place in the functional category in a local teapot show.