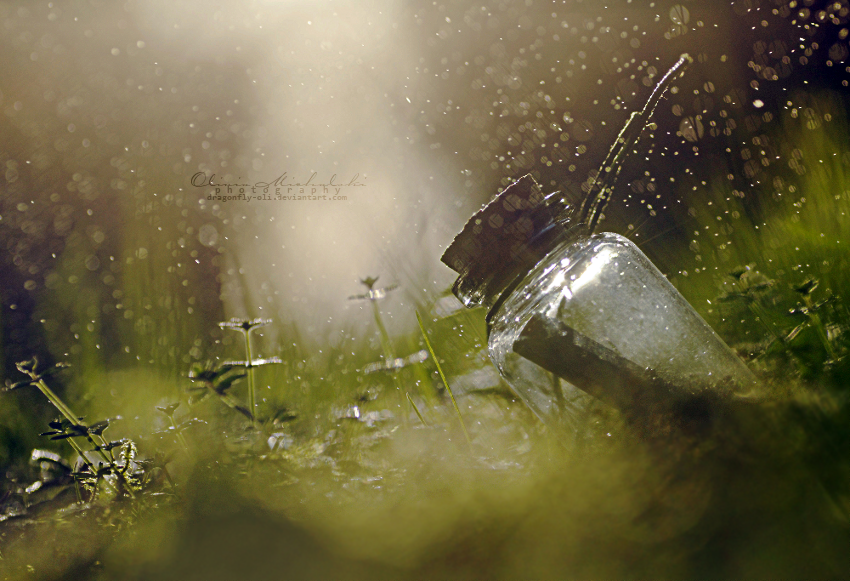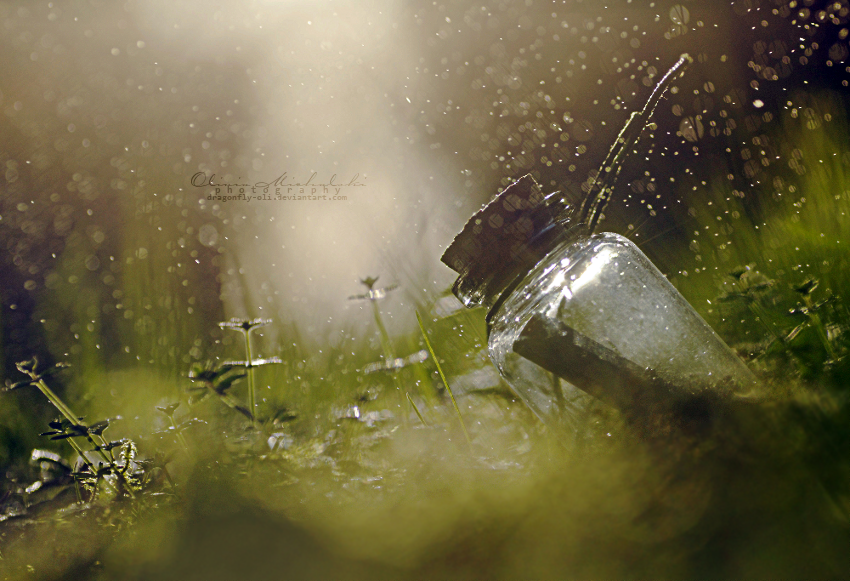 Watch
Fullview, please!
The rain is made by myself. When I took a walk after working for 9 hours, I relaxed totally and took some pictures of a bottle in the sunset.


Featured:
fav.me/d6n8dux
fav.me/d6ngfai http://fav…

: Nikon D5000
Lens: Tamron 90mm f/2.8
Facebook
|
500px
|
Tumblr
|
Flickr
|
Formspring
|
ask me anything!
|
See more on my blog!
My pictures may not be reproduced, copied or stolen in any way!
© Olivia Michalski, all rights reserved.
I have seen many still life photographs and many photographs with artificial rain around, most of them are macros. Personally i love the composition here; the depth of field is well chosen, the grass on the bottom line and the "horizon" act as supporting lines, leading to the bottle in the golden section.
The darker background highlights the waterdrops well and the darker green tones add some sort of a vintage look to the picture, which supports the the old bottle perfectly.
Maybe i would have added a small vignetting, but as always this is a matter of taste. So thanks for sharing and keep up the good work

The Artist thought this was FAIR
3 out of 3 deviants thought this was fair.