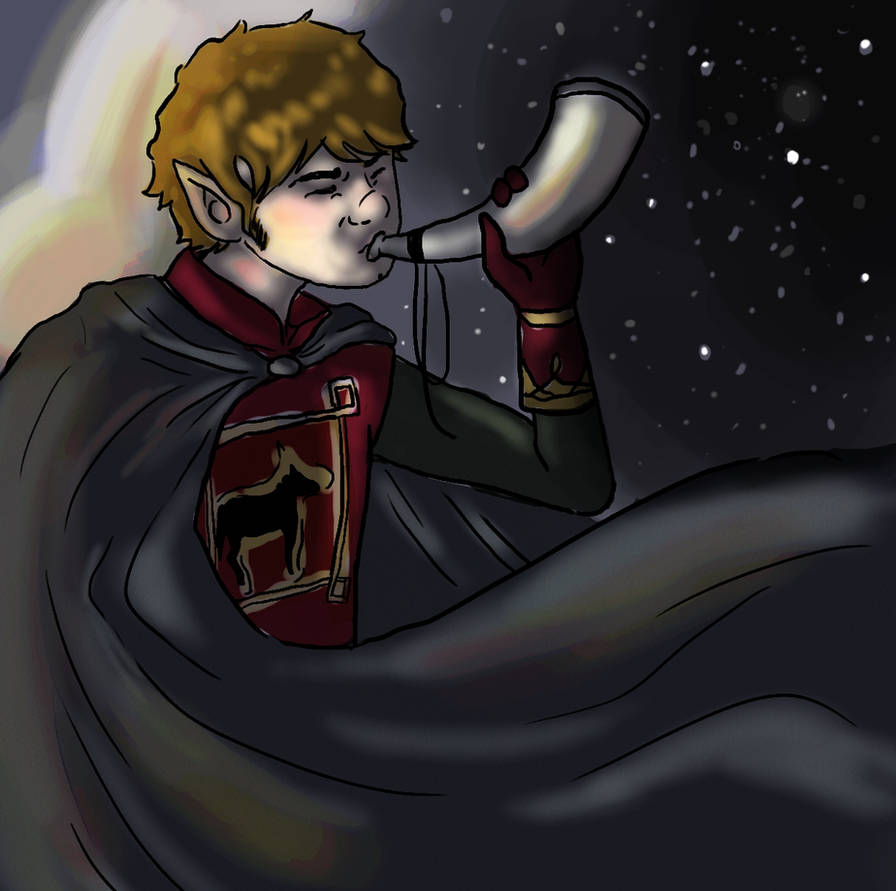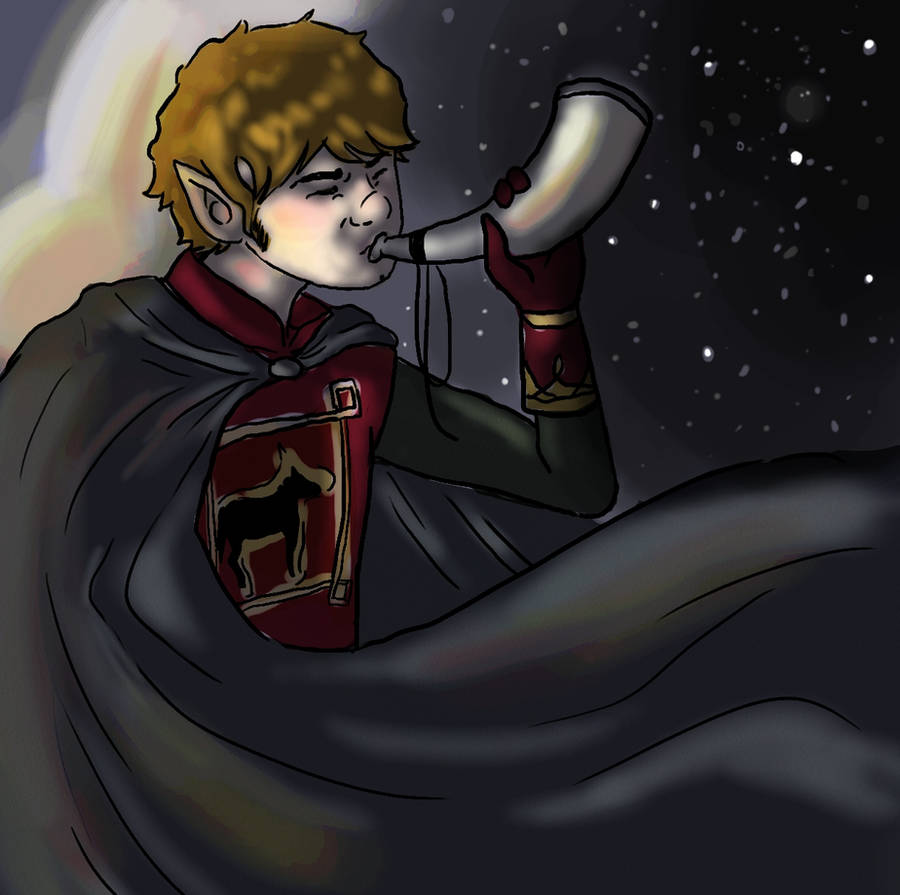 Watch
"They rode back to the middle of the village. There Sam turned aside and galloped off down the lane that led south to Cotton's. He had not gone far when he heard a sudden clear horn-call go up ringing into the sky. Far over hill and field it echoed; and so compelling was that call that Sam himself almost turned and dashed back. His pony reared and neighed.
'On, lad, on!' he cried. 'We'll be going back soon.' Then he heard Merry change the note, and up went the horn-cry of Buckland, shaking the air.
Awake! Awake! Fear, Fire, Foes! Awake!
Fire, Foes! Awake!
"
...
"'They've cut it down!' cried Sam. 'They've cut down the Party Tree!' He pointed to where the tree had stood under which Bilbo had made his Farewell Speech. It was lying lopped and dead in the field. As if this was the last straw Sam burst into tears.
A laugh put an end to them. There was a surly hobbit lounging over the low wall of the mill-yard. He was grimy-faced and black-handed. 'Don't 'ee like it, Sam?' he sneered. 'But you always was soft. I thought you went off in one o' them ships you used to prattle about, sailing, sailing. What d'you want to come back for? We've work to do in the Shire now.'
'So I see,' said Sam, 'No time for washing, but time for wall-propping. But see here, Master Sandyman, I've a score to pay in this village, and don't you make it any longer with your jeering, or you'll foot a bill too big for your purse.'
Ted Sandyman spat over the wall. 'Garn!' he said. 'You can't touch me. I'm a friend o' the Boss's. But he'll touch you all right, if I have any more of your mouth.'
'Don't waste any more words on the fool, Sam!' said Frodo. 'I hope there are not many more hobbits that have become like this. It would be a worse trouble than all the damage the Men have done.'
'You are dirty and insolent, Sandyman,' said Merry. 'And also very much out of your reckoning. We are just going up the Hill to remove your precious Boss. We have dealt with his Men.'
Ted gaped, for at that moment he first caught sight of the escort that at a sign from Merry now marched over the bridge. Dashing back into the mill he ran out with a horn and blew it loudly.
'Save your breath!' laughed Merry. 'I've a better.' Then lifting up his silver horn he winded it, and its clear call rang over the Hill; and out of the holes and sheds and shabby houses of Hobbiton the hobbits answered, and came pouring out, and with cheers and loud cries they followed the company up the road to Bag End."
-JRR Tolkien

The Return of the King; "Scouring the Shire"
________
SUMMER PORTFOLIO 2011:
illustration
PROMPT:
illustration of a tolkien scene not depicted in the films
MATERIALS:
CP4
DATE COMPLETED:
22 JULY 11
SOUNDTRACK:
"Rebel Rebel" by David Bowie
"Iron" by Wookid
"The Mummer's Dance" by Enya
________
so, uh, yeah. SURE as hell cant draw horses. besides the point.

I LOVE THIS PART OF LOTR. Why Jackson didn't put it in the films is apparent; Saruman and Grima were already dead. XD but STILL! its so powerful, and so moving.
its the hobbit's way of saying "We may be small and peaceful, but we WILL kill you to protect our way of life."
i hated ted sandyman from the first chapter of fotr. woah, go me.
Rosie Cotton's interaction with Sam in this scene is powerful too;
"'Well be off with you!' said Rosie. 'If you've been looking after Mr. Frodo all this while, what d'you want to leave him for, as soon as things look dangerous?'
This was too much for Sam. It needed a week's answer, or none. He turned away and mounted his pony. But as he started off, Rosie ran down the steps.
'I think you look fine, Sam,' she said. 'Go on, now! But take care of yourself...'"

so lovely.

Ahhhhh, I love this! <3<3<3
Reply

A gorgeous illustration of one of my favorite scenes!
Reply

Reply

Haha, the horse of Rohan on his tunic XD <3
Reply

I love the Scourging of the Shire as well. I love this painting. :3 XD It's so cute and shows how brave merry really is.
Reply

Oh thank you so much! <3 i really cant tell you how much i appreciate your comments!!

I agree. Merry is a stouthearted hobbit :3 <3 I adore the way Tolkien will subtly slip in mention to his and pips height. XD hes all tall and war-hardened and scary.
Reply

Awesome! I loved the Scouring of the Shire, and even though I understand why PJ didn't include it in the movies, it still would have been cool to see it on the big screen. Great image!
Reply

Thank you so much!! I agree. Jackson should have done the Battle of Bywater for the Lord of the Rings: Extended Extended Remixed Edition

thats the version with Tom Bombadil in it!! Lol
Reply