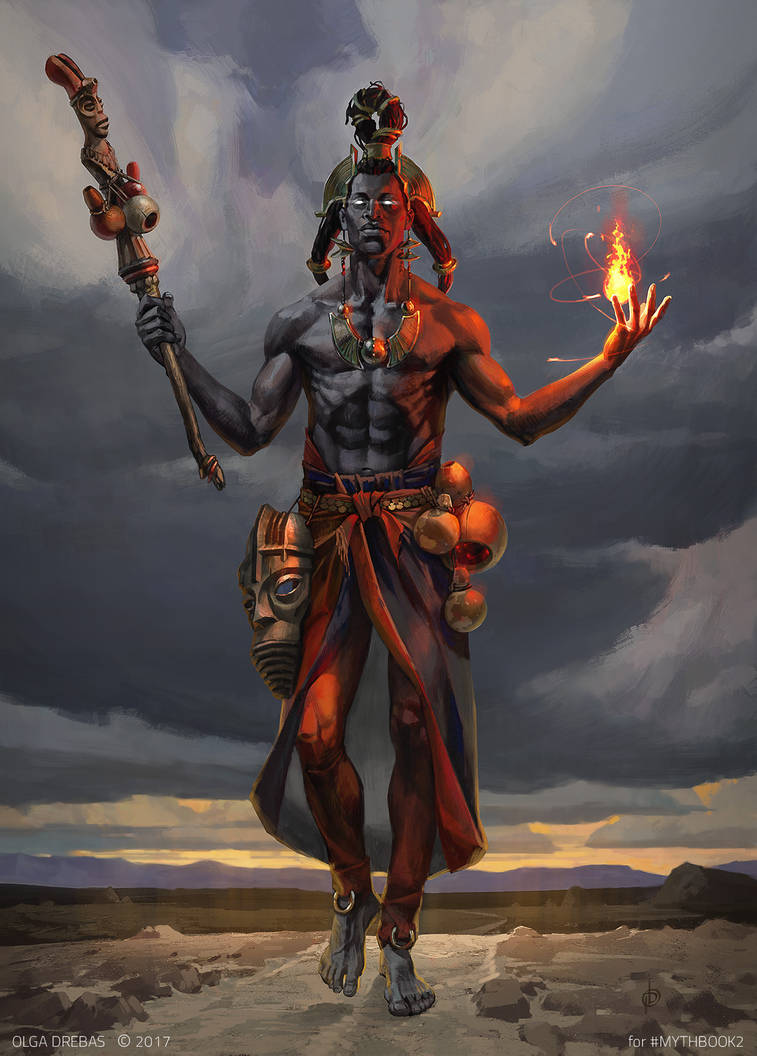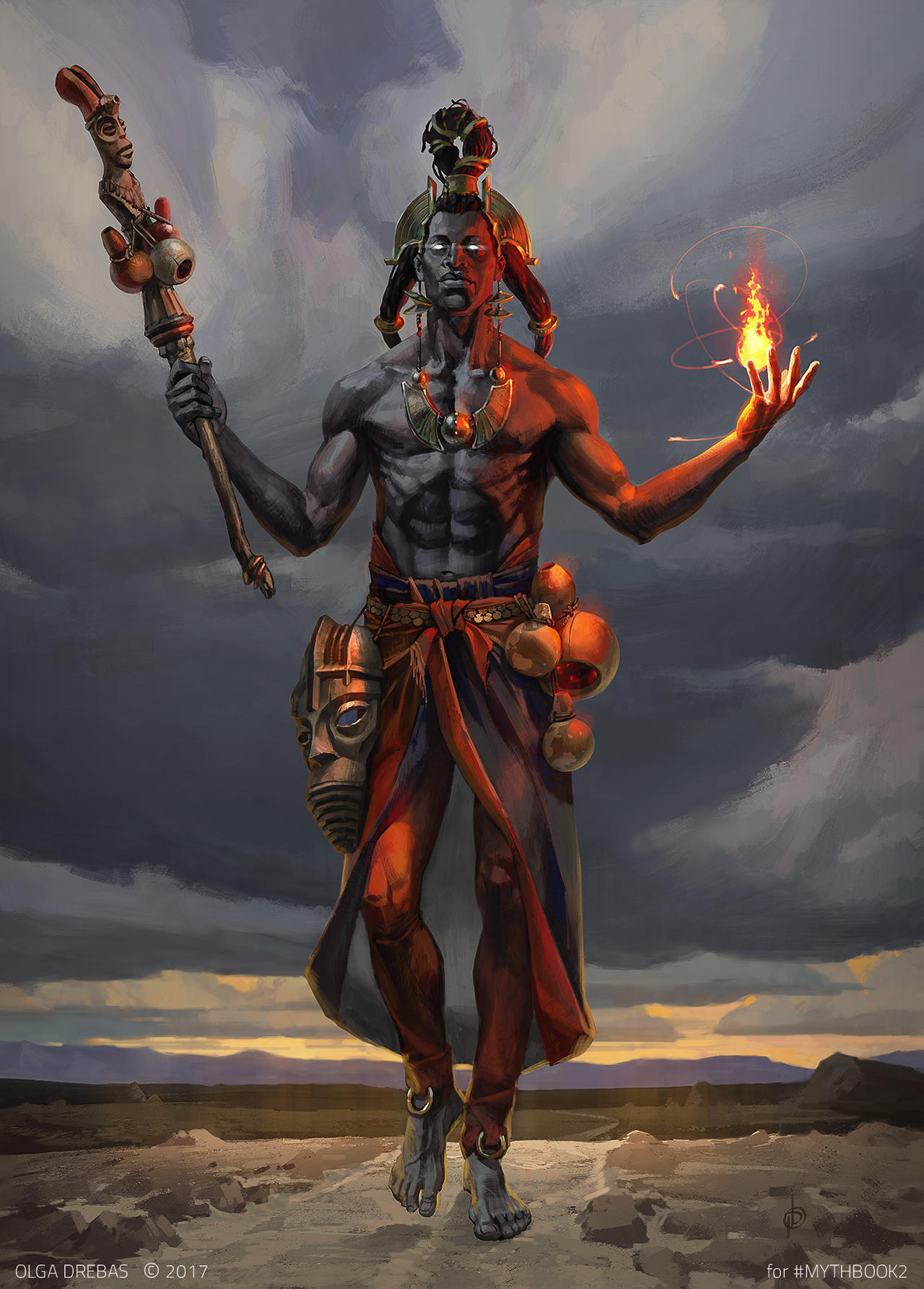 Watch
PRINTS >>> www.inprnt.com/gallery/olgadre…

Done for Mythbook2, a collaboration by the russian art community in 2017. The book contains 150 images, each accompanied by sketches, of the world's myths and legends interpreted by the authors.
Eshu (known as Echú or Exú in Latin America and Esu in Nigeria) is an Orisha in the Yoruba religion of the Yoruba people - Wikipedia


_____________________________________________
<OlgaDrebas@gmail.com> - FB - twitter - tumblr - vkontakte


Reply

perfeito, parabéns, não conheço a entidade, mas aparenta muita sabedoria
Reply

Reply

Fantastic details. Love how his foot is moving up in an almost ethereal, slow motion way. Evocative. Great art topic as well. The Orisha are fascinating. I hope they get as popular as the Greeks and Norse.
Reply

Thank you for kind words!
I do agree it's a deeply underappreciated topic.

Hopefully to change in next few years.
Reply

This is some seriously rock'n'roll thing!
It's so rare to see depictions of the Orishas, let alone one so awesome like this! Beautifully done! Loved all about it! The anatomy it's perfect, the colours are excelent and the lights are soooo amazing!
I would like to fav this piece like a hundred times!
Reply

Reply

I love how painterly your digital art looks! …oh, and the fore of course.
Reply