without background or simply painted bg – $90-105 (depends on complexity and amount of details)
with simply painted background - $100-120, depends on complexity of the character
Max characters - 3; simple background (furniture elements, flowers and so on) +$20-35;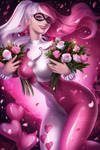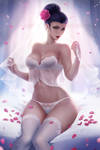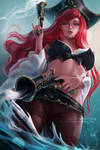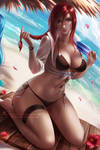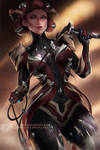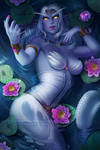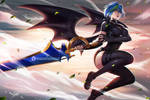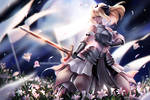 More simple works with lineart costs 60-70% of usual prices.
Examples: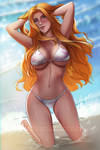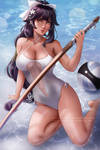 Unique digital
wallpaper
(wallpaper sized highly detailed illustration with complex background). Price will depend on amount of details!
Portrait
wallpaper - $100-150, extra character + $80-90; pet + $30-40
Half body
wallpaper - $145-180 , extra character + $90-100; pet + $30-40
Full body
or ¾
, detailed background – 180-300$, extra character + $100-110; pet + $30-40; mount - $45-60
Examples: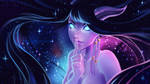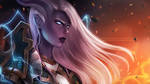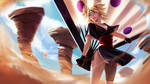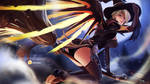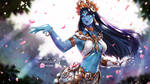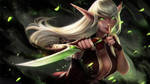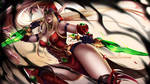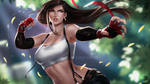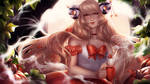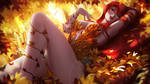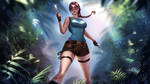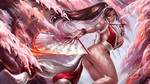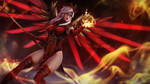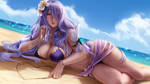 I DON'T draw:
- Violence/vore/gore and so on
- Yaoi
- Mecha and complex engines
- Just animals (I draw them only as pets or mounts of characters)
- Furry and anthro
- NSFW arts with characters under 18 ages and characters who look like kids

I ALSO DO draw:
- Yuri
- Nudity.
Additional cost starts from $25
. If NSFW version will be exclusive for my patrons on Patreon, you'll get a
discount
.
- Sexual themed artworks

Additional:
- Portraits of
real people
cost $25-30 more
- Weapons/lots of details and so on will make the price higher
- If you'd like to get a commission
out of turn/on high priority/when commissions are closed
, this will cost additional 60% of the price
- Supporting me on Patreon you get special commission terms and early slots access
- If you allow me to make
nsfw
version exclusive for you and my patrons only, you will get a discount or free nsfw
-
popular and well know characters
cost less
Important:
- If you didn't find any type in this list or want something unusual (for example, reference sheet) just send a note to me and we will discuss the type and prices individually.
- To order a commission you need to send me a note with all info about your charaters: their appearance, nature, story + references, if you have them.
- I send you an answer with confirmation and show you a sketch, then you make a payment (
the full cost,
the tax is paid by the customer
) and then I finish your commission. I accept
PayPal ans USD only.Chibi - full prepaid.
- No refunds. After commission is finished it's impossible to redraw it, I can only correct some little details.
- The more freedom you give to me, the more inspired I am and the better result will be. See my gallery, and if you like my work, just trust me) I'll try to do everything to create an awesome art for you

- You have the right to use the image for personal purposes, but if you plan on commercially profiting from it (ie., selling / redistributing), the price will have to be adjusted accordingly.
Prices of commercial digital artworks starts from $190
(for ex. $130 for digital painted chibi, $250 for portrait etc.). Contact me for more detailed information.
- I retain rights to use arts in my portfolio, to claim that the artwork was made by me and to publish step-by-step of the images.
- I retain rights to use a sketch idea for my personal purposes if this sketch is not accepted by you. Of course, there will be another character, not yours. If you don't accept a sketch you can't publish it, give to another artist and so on.
- When commission will be finish, I'll submit it to my gallery and send a full size scan/digital drawing to you via stash. Sorry, I don't send watercolor originals. Let me know if you'd like to keep a picture private or to stay anonymous!