Instagram VKontakte Twitter Pixiv

After drawing Samus with Zelda I suddenly remembered about Midna and Urbosa and that it would be awesome to draw them together!


My August tier 15 (15 and 30) patrons will get (Midna x Urbosa :nsfw optional:):

🌴 high-res images

🌴 NSFW versions

🌴 wallpapers

🌴 step-by-step

🌴 psd-file

🌴 video process

🌴 brushes


If you like my arts and want help me to continue to draw for you, please consider to support me on

Patreon! Any kind of help means a lot to me!

Thanks a lot for viewing! Have an awesome day!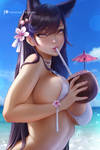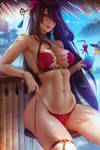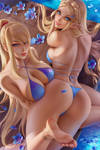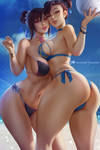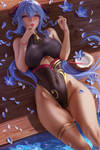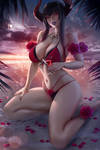 Image details
Image size
673x900px 394.29 KB