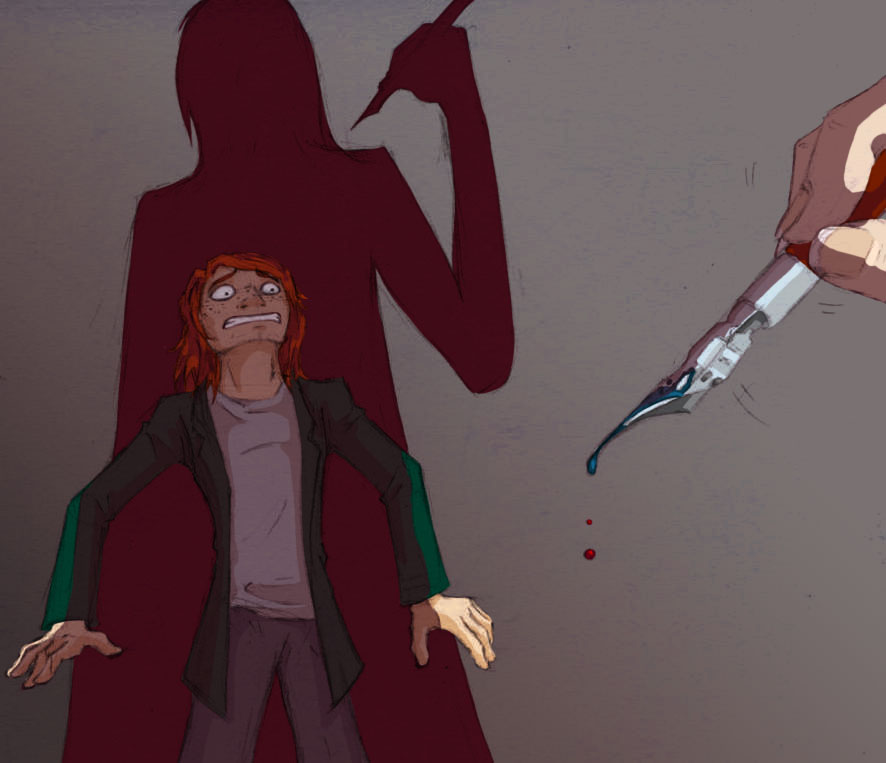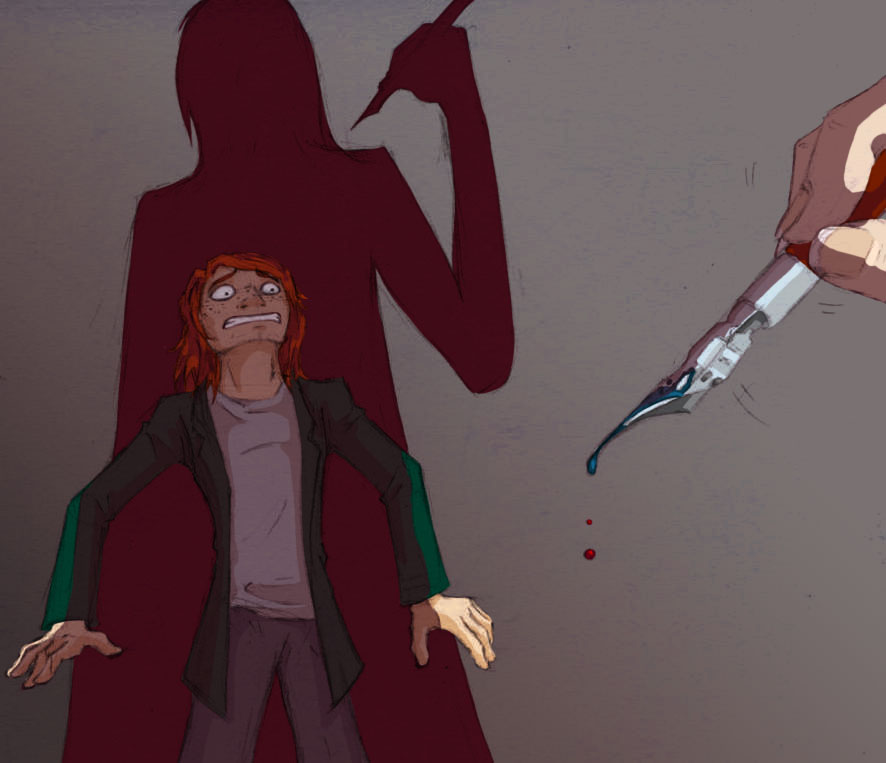 Watch
Okay, this one's up for you to decide, but seeing as it's never said who caused the explosion that killed him, I think it's fair enough to say that J.K. herself killed Fred.

Damnit. I still love her for writing the books, but why?! WHY?!!!!

...And don't answer that, I already know, and I knew he was going to die before I even started the book, I just had a feeling. I won 50p on a bet for it actually. I really wish I hadn't, I threw the coin down the gutter because I couldn't look at it.

More funnies soon, but I needed to draw this because it just struck me as a cheesy-horror film poster rip-off that would be interesting to do. Experimenting with the shadows and all so it's pretty crap, sorry. I don't think I've ever drawn one of the Weasley twins looking afraid before, so that was new- I was thinking about how he'd be afraid of the prospect of leaving George alone, rather than dying- I don't think that's Fred's boggart.

There's far too much spilt 'ink' in book 7.