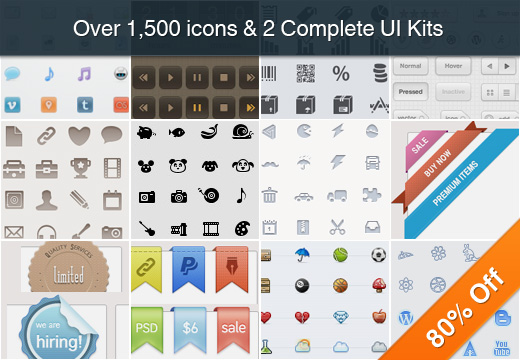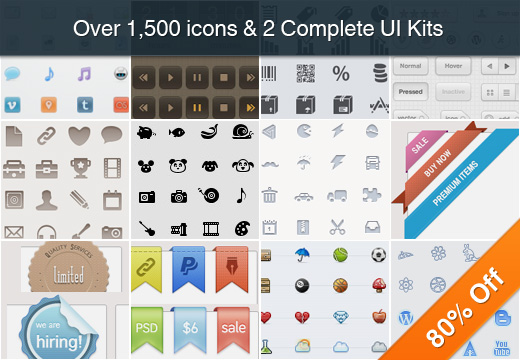 --->
--->
--->
GET THEM HERE
!!!
A huge collection of over 1,500 Hand-Crafted Vector Icons such as: files & folders, media, lifestyle & holidays, design tools & settings, technology, social networks, charts, navigation, office, personal, user & identity, communication, art & design, weather, audio, travel, nature and many more!
All these icons are available in PSD, PNG, Ai, EPS and CSH formats which means you can easily resize them to any desired proportion, change colors or do anything that comes in your mind!
But that's not all. Besides this huge collection, you will also get 2 complete UI Kits with buttons, login forms, media buttons and more.
And on top of that, you will get a set of badges, ribbons and tags which will come in handy especially now when the holiday season is here.
This is definitely a must-have collection, but wait until you see the price: only $25 for all these resources! This is a unique deal, so don't miss it!
--->
--->
--->
GET THEM HERE
!!!