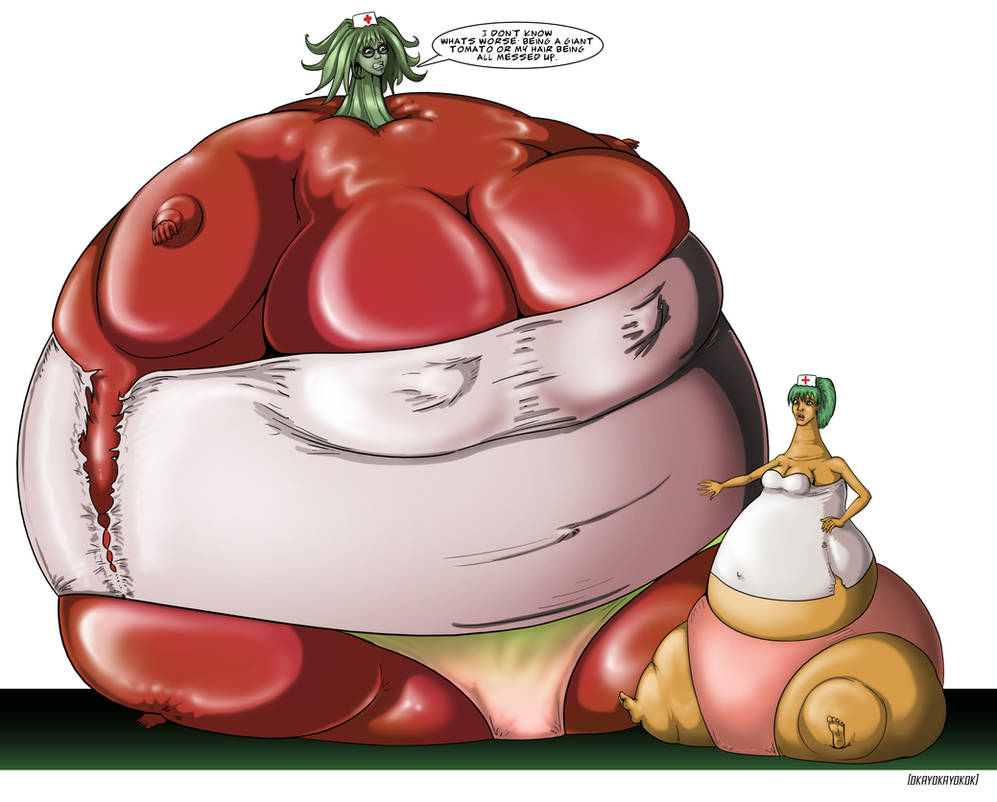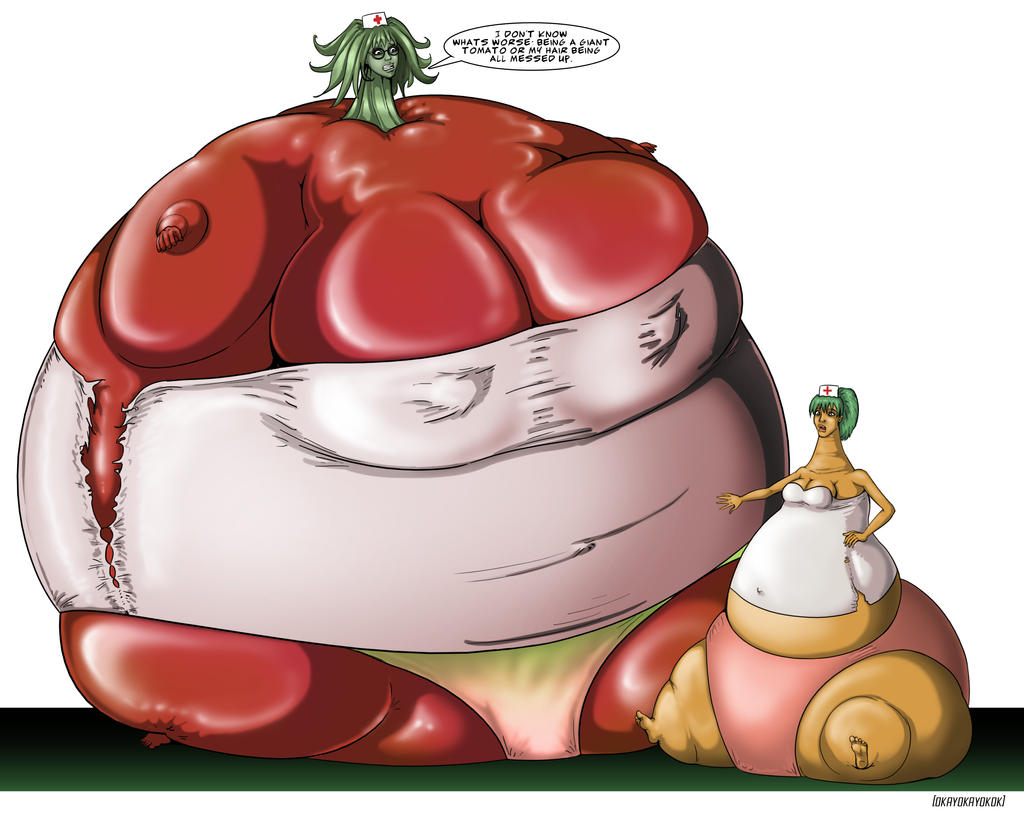 Watch
Commission from shineofrain of his nurses transformed into a tomato and a carrot. If there's one thing Vanessa hates worse than plumping up as a giant tomato, it's her hair getting messed up.

Reply

I know this is a really old commission, but I was just wondering if you could put up a download link for this pic?
Reply

Reply

will she pop leaving behind tomato soup for everyone?
Reply

Her hair is part of the leaves of the tomato. Awesomely done.
The nurse carrot is hilarious.

Reply

Awesome stuff. Hopefully we'll see another blueberry-banana-pear one day haha.
Reply

You certainly know your way around a pencil! Top stuff!

Reply

you should do more of this kinda stuff, it's fantastic
Reply

I like the carrot most. She needs to be 'experimented' on if ya know what I mean!

Reply

Lol oh my that is something. Great job on this and I bet this was a new thing to draw. Thank you.
Reply

does she really have having her hair messed up?
Reply

Reply

i think what was being asked was "do they really hate having their hair messed up?"

sorry this took so long to fix... but real life occurs and i forget a lot of stuff.

..sorry, it just kind of seems out of character for her to worry about her hair at a time like this... but hey, you know the character more then i do, so you tell me.
Reply

well, i dunno.

that's why i asked you.
Reply

Reply