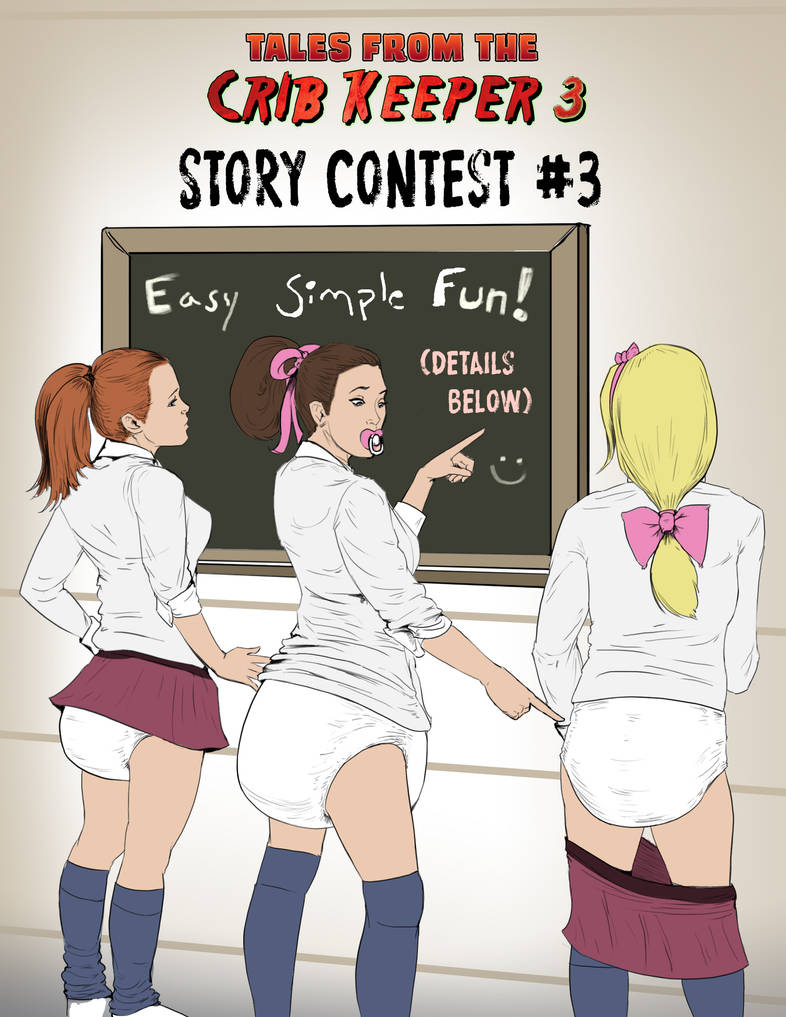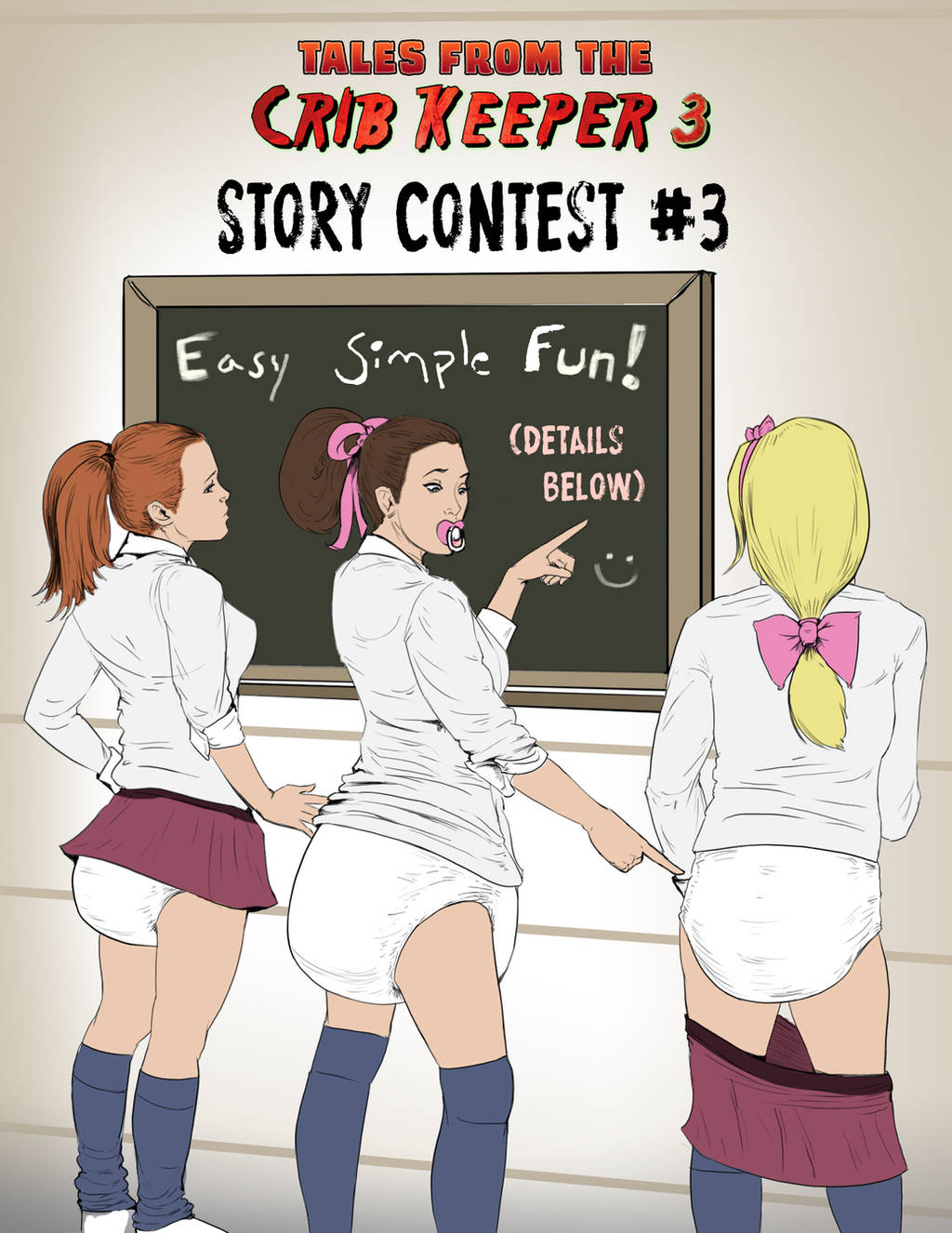 New contest for Tales from the Crib Keeper 3 is now over but was a huge success!

Details: deadline: Monday, July 27. Story ideas must be original (your own) and fit into a 6 page comic. Ideas do not have to be written out in lots of detail- a paragraph is good to get idea across. Pitch a summary of your idea.
Contest is meant to be easy, simple and fun for you to participate in.
HOW TO ENTER: Send submissions to _ with subject heading: Story Contest. Be sure to mention your name on deviantart.

The past 2 contest's chosen ideas were stranger park ranger and bad habits.
Tales 3 will focus more on mental regression/ageplay, but any ideas are eligible for the contest as long as they involve diaper content. Chosen idea will become part of Tales 3. We will work together on refining your idea and turning it into a detailed 6 page comic script. You will also get a free copy of the full comic.

Because of the amount of entries I am getting, I can't respond to every entry. I get asked about what I think of the ideas in a lot of the emails, but just two days in, theres too many emails to be able to give that kind of feedback. If your idea is in my top 10 picks, I will let you know the week before the contest is over.

UPDATE: I've narrowed it down to 19 ideas. I've also decided too many people participated to only choose one person's idea. I'm going to pick 3, and MAYBE 4 if two can be made short enough, most important though is that the comic is good. And by that I'm talking about quality vs quantity... two shorter stories or one more indepth story?