Journal Entry:
Mon Feb 29, 2016, 5:26 AM





Incorporating Best of February 2016
By way of a slight change to the normal Best of Feature, I thought I'd add a third volume to my
Contrasts of a Curious Mind
series. (See here and here for the previous two volumes ==>
Contrasts of a Curious Mind #1
Contrasts of a Curious Mind #2
) Readers of this series will be familiar with the thesis that contrasts as in the photographic world extend into counterparts in form, shape, qualities in images, views held by the famous artist and teacher at the Bauhaus, Johannes Itten. The Wikipedia entry ==>
en.wikipedia.org/wiki/Johannes…
is a fair summary, and I wrote a short piece about Itten contrasts some time ago ==>
okavanga.deviantart.com/journa…
. A simple example helps clarify the matter: photographers use the idea of contrast in relation to different tonal values, and the spread of those tonal values within an image - black versus white versus different grey values. Itten expanded the concept to variations within different qualities such as rough versus smooth, horizontal versus vertical, man-made versus natural. His view was that images become more interesting and memorable if they contain the types of contrast that he enumerated. (Itten is actually more famous for his colour contrasts, but must be for a later discussion.)
Hence in this Feature for
Infrared-Club

I'm going to use some of last month's submissions to explore the idea of contrasts as seen in infrared photography.
An obvious place to start is with a couple of "classic" infrared shots as seen below. They exemplify the enormous photographic contrasts between visible light photography and infrared light images. That from John
JohnK222
on the left is a fine example of the Woods Effect in action. The Woods Effect is the photographic infrared response of most green foliage to appear as "white". Those palm tree fronds will be dark to mid-tone green in visible light, and even in monochrome will be seen as a mid-tone grey. The shot by Elvis
eprowe
shows another photographic contrast feature of infrared - a black sky. In visible light we would expect blue and in monochrome we would expect a mid-tone grey, but as there is almost no infrared light from a blue sky, such skies appear as black in infrared work. I've picked these two interesting images because they also contain good examples of Itten contrasts. Pause here and see if you can figure out what I mean. This should have been an easy one - natural versus man-made. The infrared response highlights the natural elements in both images, while the buildings in both could easily have been the same in a monochrome visible image.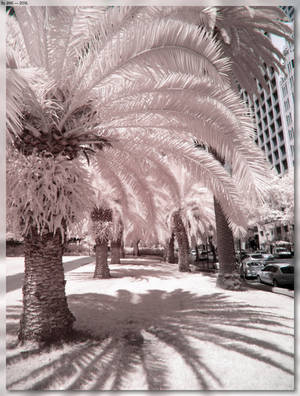 JohnK222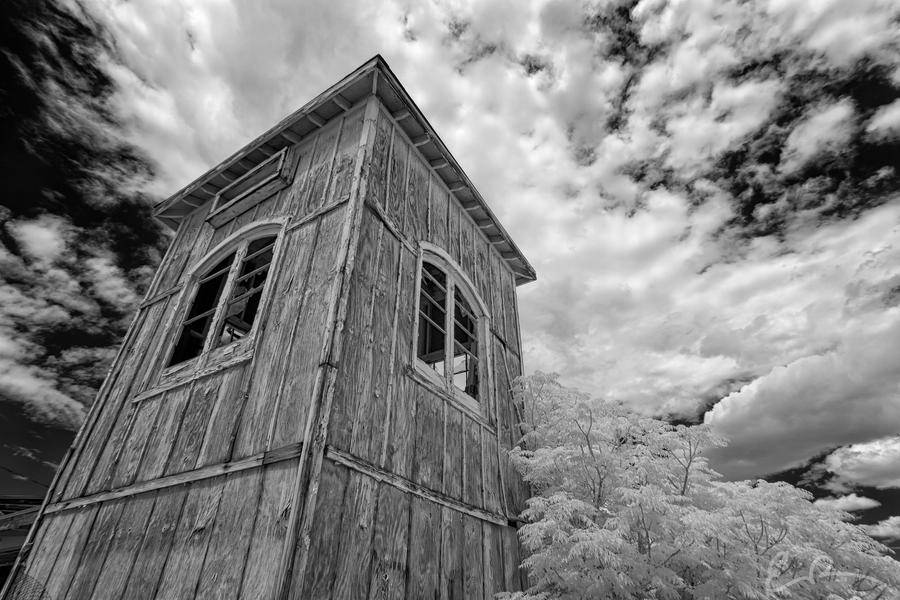 eprowe
My next two images look at contrasting ways in which infrared photographers introduce colour to their work. Although Marcus
marman
doesn't tell us how he made his shot of the river with its reflected tree line and the bridges at either side of the shot (clever that is - very clever) this image looks to me like a more or less straight out of the camera (with IR filter) shot, where the red channel dominates and imposes that red/magenta type of cast. Update - Marcus tells me in the comments below that he added the colour to an original monochrome shot. On the other hand, Sercan's
Sercy
canal shot shows another time-honoured technique of red-blue channel swapping to give that blue sky. Infrared photography in contrast to visible light photography allows these contrasting colour techniques, as there is no prescriptive "natural" colour inherent in infrared light - only the response of the RGB sensors in the camera and the photographer's imagination. Finally for this pair, can you spot something else by way of comparison and contrast? What caught my eye was that although the actual scenes are very different, the images are almost completely alike in their subjects: trees, bridges, water ways, and buildings. The lovely contrast is the reflection in the still water versus the scattered pattern of leaves on the canal.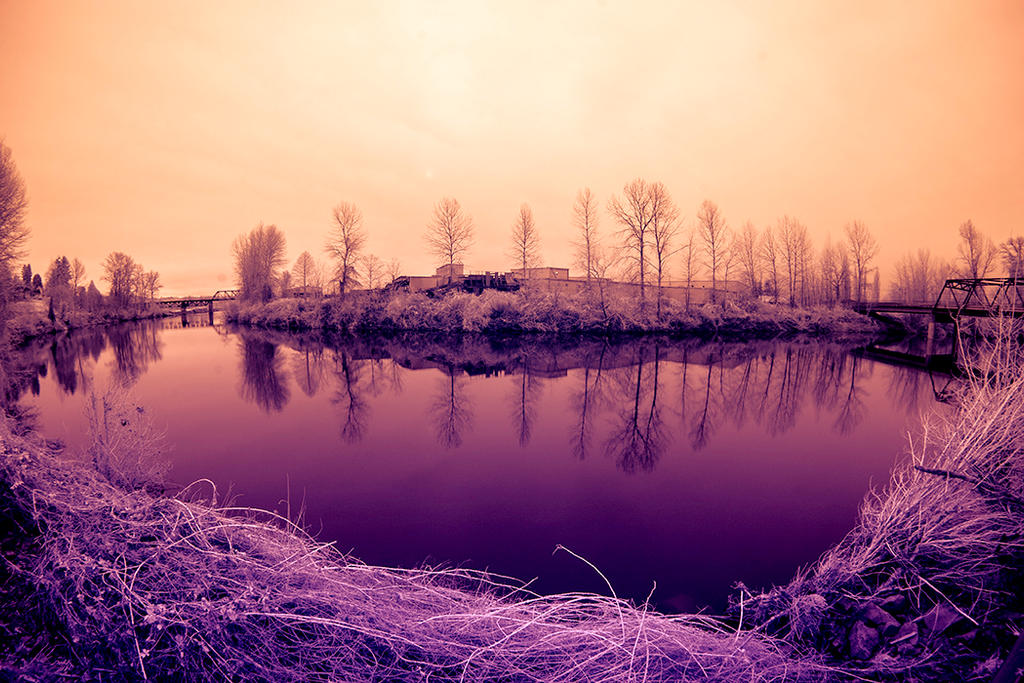 marman44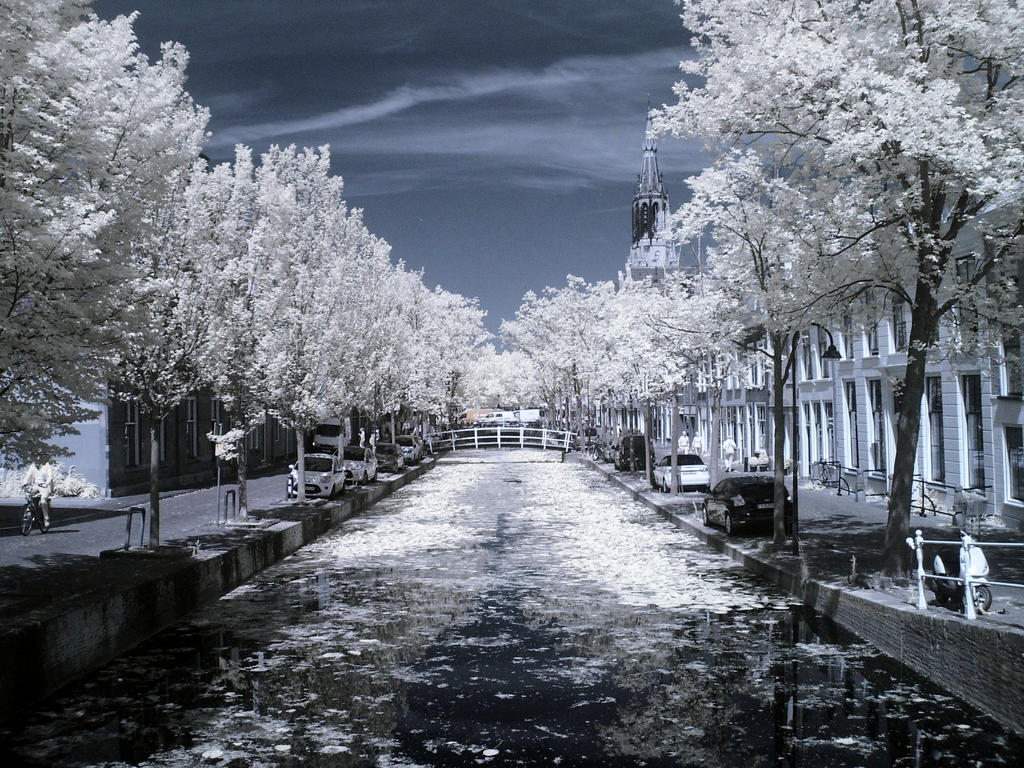 Sercy
Here are another two in a similar colour vein. The first by Olivier
bamboomix
has a richness of red, and indeed Olivier's work in general is characterised by rich, vibrant colour. In contrast, the shot by Jurgen :devreflectionantihlat: has a pastel-like colour profile. Note also the clever use of the motion of the butterfly to add some dynamism to an otherwise placid scene - yet another contrast delivering interest to the image.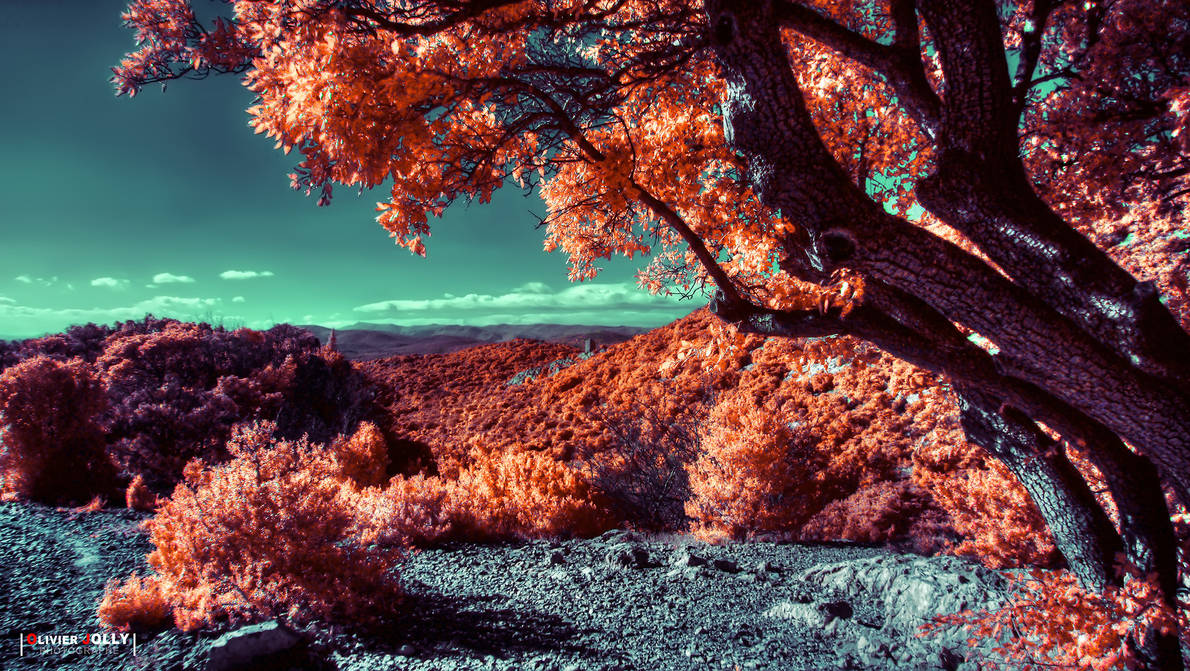 bamboomix
reflectionantihalat
Sticking with colour for a tad longer, what about these two images? They both show further ways of treating colour in infrared photography with contrast at their heart. Without going to the original image, can you spot what clever contrast Steven
Phostructor
has used in his shot of the Chinese fiddle player? Steven is ever inventive and has worked some magic here. This is an infrared photograph in which he has, through clever processing, isolated the musician by masking before channel swapping. It looks almost as if the fiddle player is a visible light image! I think the idea works very well indeed and I hope he makes some more shots like this. He asks for comments - so go to the image and leave your thoughts - do it now before the idea wears off!! By contrast, Mike
mIkeschwaRz
has developed and uses his own set of colour parameters so as to make his work distinctive and unique - another clever guy.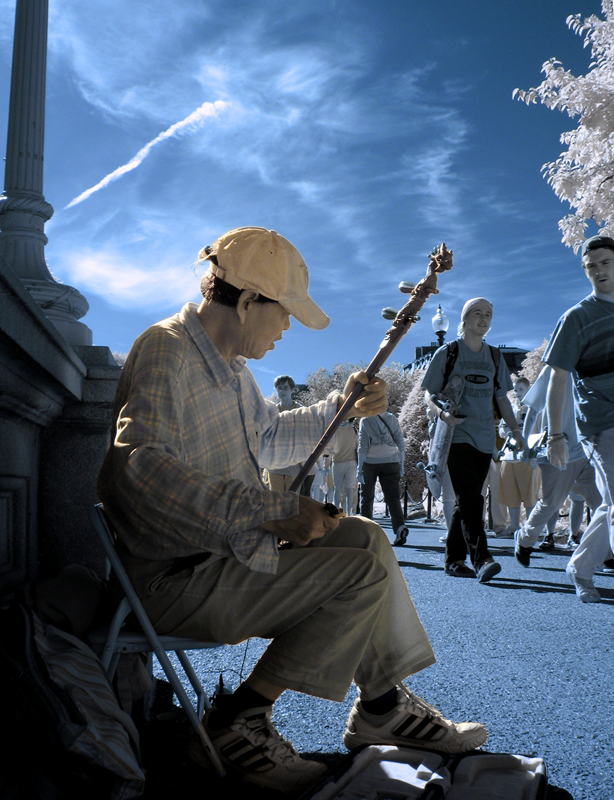 Phostructor
mIkeschwaRz
Turning to infrared photography of people, there are some interesting contrasts between such images and their visible light counterparts. These differences are sometimes very obvious - like the Woods Effect on foliage, and sometimes very subtle. The following three shots provide some examples. The close-up portrait shot of Selena by Jamie
jblaschke
might well be mistaken for a classy monochrome in visible light, but no, it is presented as a classy monochrome from an infrared shoot. How would we know that? The effect is a subtle one that not everyone would spot. Infrared light can penetrate skin up to 2-3 mm before it is reflected. As a result, skin in infrared photography often looks translucent or has a pearly look to it. Curiously, some types of skin blemish either disappear or are markedly reduced with infrared photography. Conversely, veins can often be seen, although not in this case. We can also tell from this shot that the model uses expensive eye make-up as it looks black. As we shall see below, some black make-up uses inferior dyes that are "white" or "blue" in infrared photography. Rob's
robpolder
shot is a full body portrait of a model, Ceres, and again illustrates the softness and translucence of the skin. Again, you might not know this to be an infrared shot, but a clue is in the slightly odd toned hair - this works well in the shot, but might alert a photo editor that this is not a visible light shot. The final shot, by way of contrast, another by Olivier
bamboomix
brings matters to a head! The subject has bright blue hair and very dark eyes. I suspect that Olivier has waved the saturation wand around here, but nevertheless, the point is that often hair in infrared photography comes out blue (so long as it is not a monochrome shot). The reason is that many people use hair dyes to tint the colour. Such dyes absorb specific wavelegths of infafred radiation such that only the blue sensors in the camera record any reflection, hence blue hair. Another contrasting feature seen in Olivier's shot is that eyes are sometimes very dark - black in fact.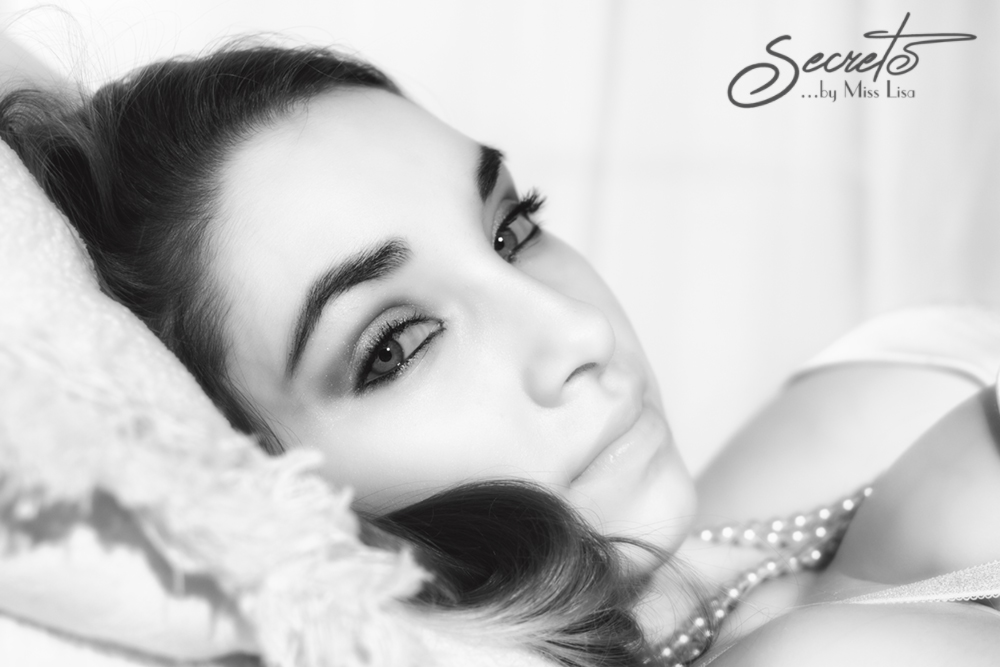 jblaschke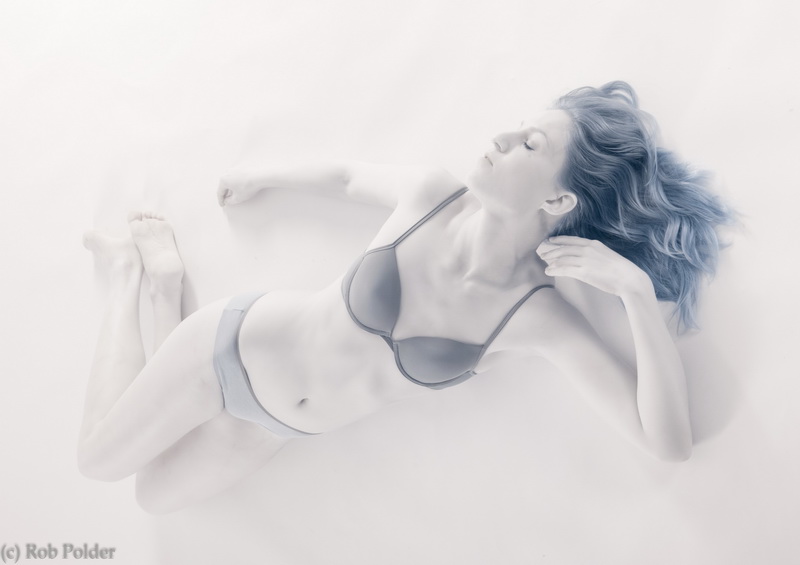 robpolder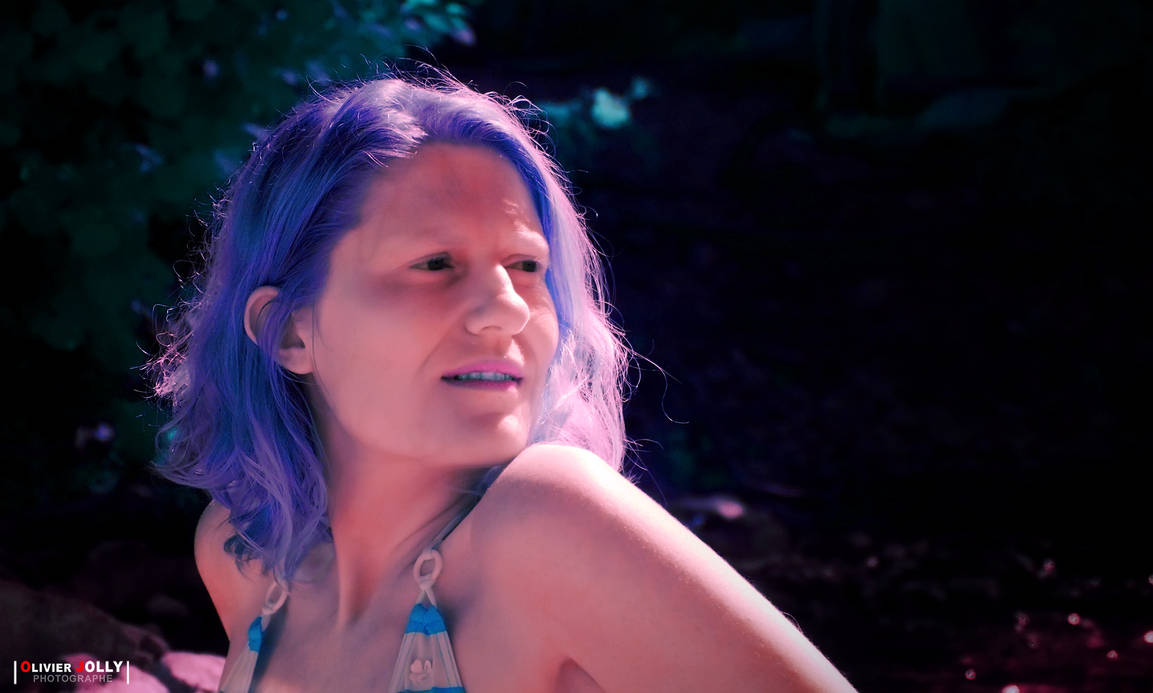 bamboomix
I'm going to finish this Feature with three further shots, and your task is to look and find photographic and Itten contrasts between them. Failure to do so will mean spending 30 minutes standing in the Naughty Corner of my Infrared Studio.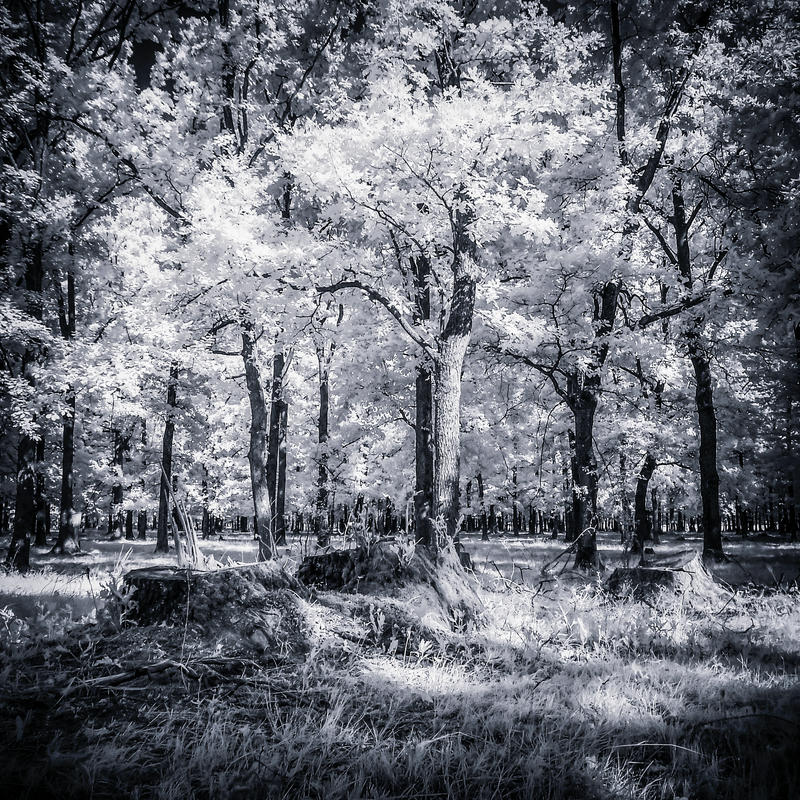 mugurelm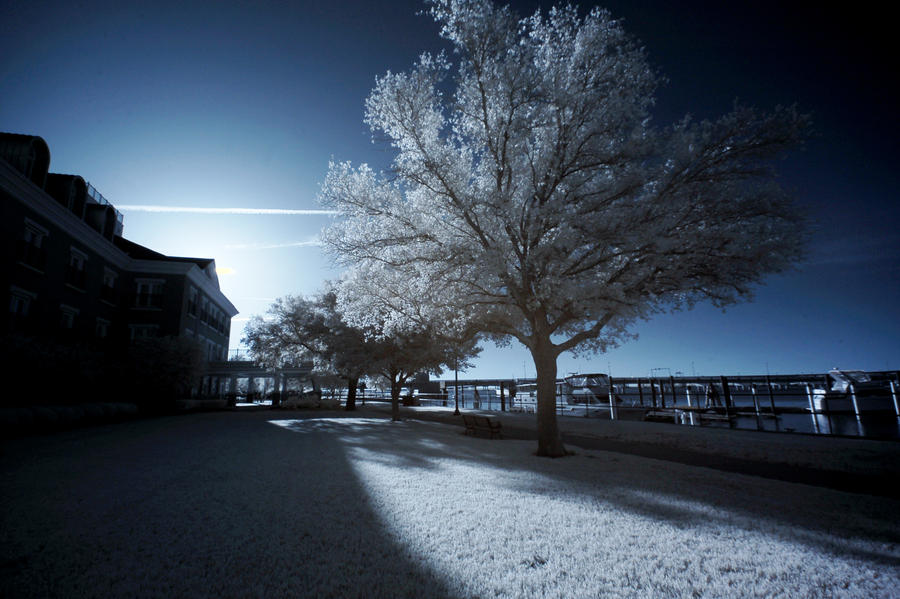 LDFranklin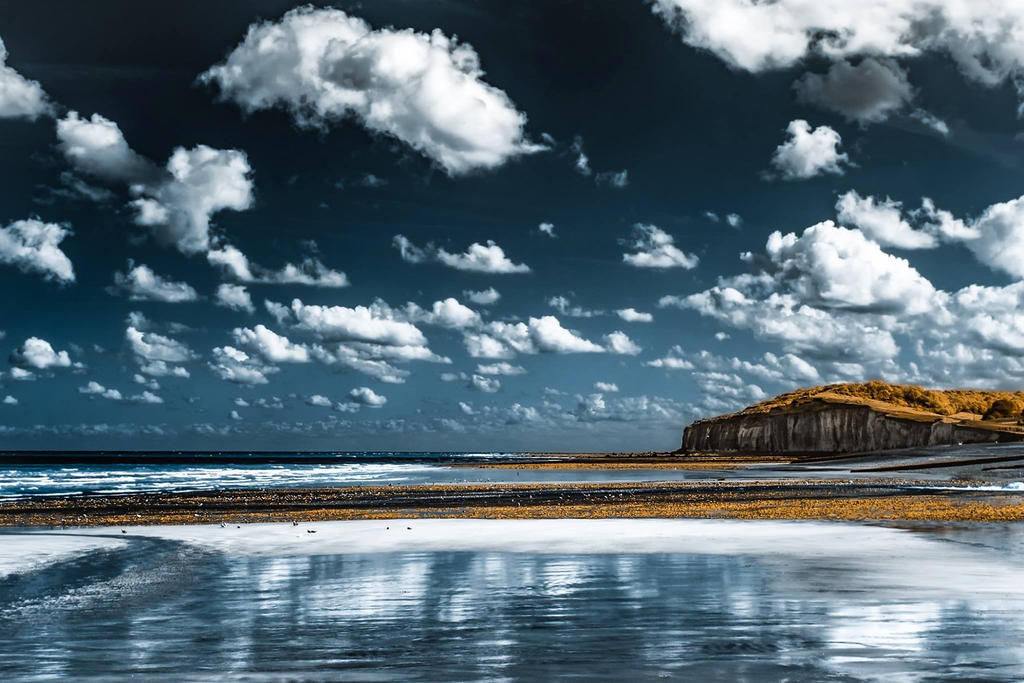 Holo6
Finally, many thanks for all submissions this month.
Cheers
David
Okavanga