The Infrared-Club (Extra-Visible Imaging) welcomes you to the Best of September 2015 Feature.
Please fave this Feature! If you don't do anything else, please, please fave this Feature. There is a very good reason for faving. This Feature is posted under the heading of Art Features in DA's hierarchy of submissions. If we can get 30 - 40 faves we can have the Feature in the top section of the popular Art Features for perhaps 24 hours. If we get that spot, we get more views. If we get more views, your works get more exposure, and possibly get more faves and views. You become more popular, your Watchers soar, your status goes through the roof, and who knows, you become a rock star, marry into a wealthy family, stand for the Presidency and rule the World - all because you FAVED the Feature. So, do it NOW!!!
Welcome to New Members:
jaydoncabe

DdMA7486546
st1hart

Nigrita

mugurelm

ehjesu

ELORACUCA

Djoo2015

OliverOutrageous

Archangelical

Innovation
As usual, the

brings you innovative features. Early in the month, I posted a Feature on innovative post-processing techniques using the Google/Nik software Siver Efex Pro 2 ==>

fIRe - Innovative Infrared:iconinfrared-club::iconinfrared-club::iconinfrared-club::iconinfrared-club::iconinfrared-club:
The advent of digital photography and the rise of powerful digital editing techniques has allowed infrared photography (IR photography) to move on from the traditional film based images that relied on the Woods Effect ("white" foliage) and the lack of scattering of IR light ("black" skies and long distance clarity). The relatively simple software processing of channel swapping, while still a useful technique, is giving way to more innovative techniques such as colour renditions, and highly structured contrast images. Infrared photographers recognise that there are no limits on how to interpret and develop images captured by sensors sensitive to IR light. Here are five innovative images that all come from basic IR captures taken with my converted Canon 40D camera. The principal software used for development was the Google/Nik suite, particularly Silver Efex Pro 2. The purpose of these images
Later in the month, I launched a video on YouTube featuring several of our members who had agreed to their work being shown. The full Feature is here ==>
and the video here ==>
If you haven't watched this and faved it, now is your chance. If you wish to sign up for your own work to featured on another video then go to this poll ==>
infrared-club.deviantart.com/j…
, click YES, and make a comment that you agree to your images being used.
Now, I have been upstaged! Here is a real IR video produced by
ArchAngelica

Go check this out NOW!
Best Infrared Images September 2015
As usual, we have had a considerable number of submissions, and as usual choosing the best of these images has proved a difficult task. Here is our choice:
People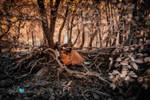 Questavia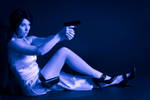 robpolder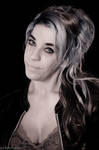 robpolder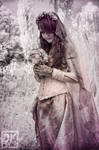 DarkKoushirou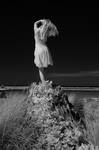 DanikaMilles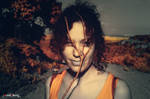 bamboomix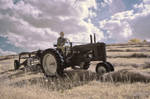 Robyn-Eliza
'Scapes
Lugal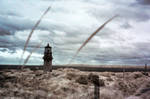 LDFranklin
<da:thumb id="558000161"/>
ErkanOutlandish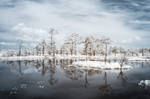 st1hart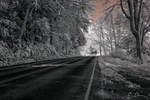 eprowe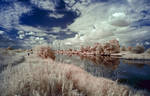 Nigrita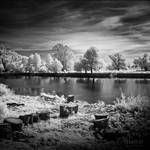 subart59
mIkeschwaRz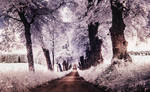 JovianArcadium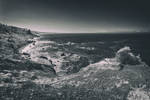 eprowe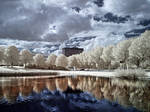 Sercy
Trees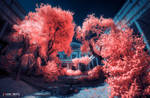 bamboomix
mIkeschwaRz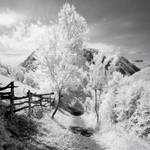 mugurelm
RuralCrossroads360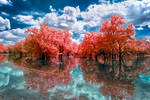 helios-spada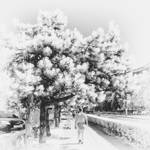 mugurelm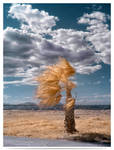 LightSculpting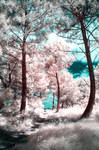 CrystalClarities
Architecture
IgorVladi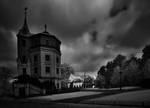 IgorVladi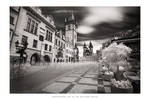 DimensionSeven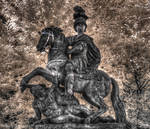 seba-j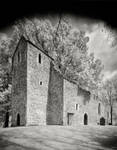 HorstSchmier
mIkeschwaRz
BTW, did you know that will give you free if you watch, fav or give llamas to the users in his donation widget!

You can also be featured if you donate some

So go to dAhub now!


That's just about all for this month.
Many thanks to all members for their submissions, comments, and support. As mentioned in the introduction, please fave this work - it is very important to have your work noticed at higher levels, and you can do that by faving Features such as this.
Finally, make sure you visit our sister Group

#r72
for more fabulous IR work.
Cheers
David aka
Okavanga