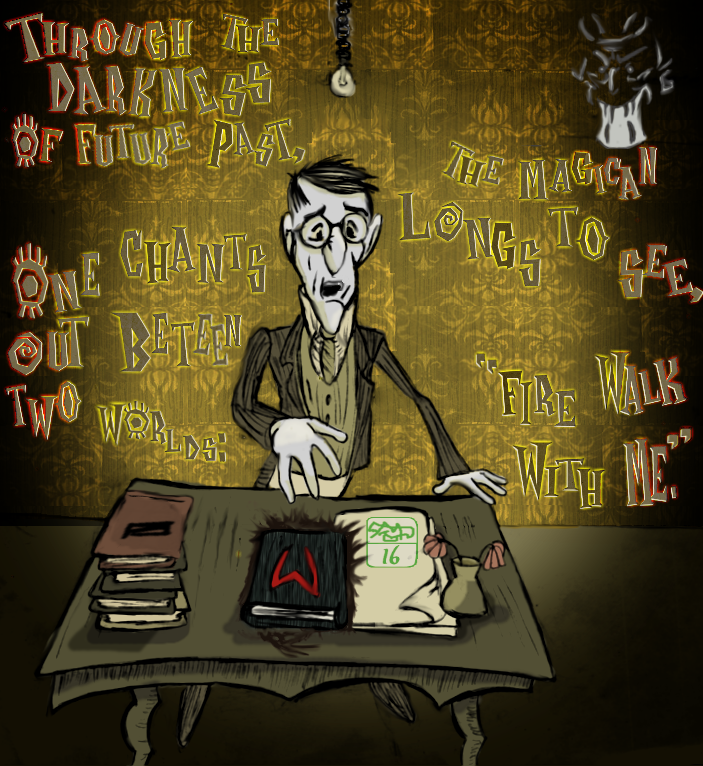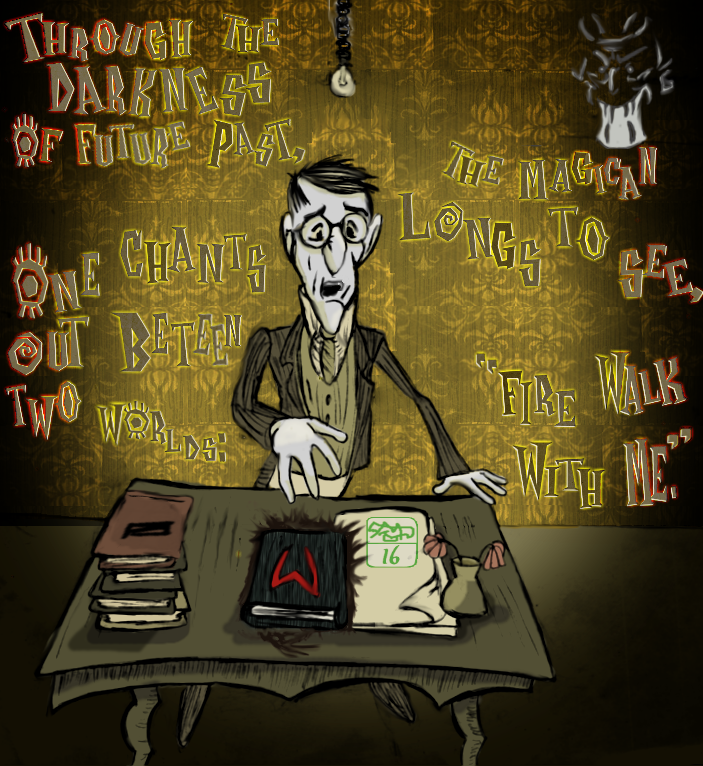 Been inching on doing this piece ever since I watched Twin Peaks from beginning to end recently. Finding out about Mike being a magician and BOB being his familiar kicked my apophenia once again. Making me think of the lore in Don't Starve with the William Carter puzzles.
So I combined both with the chant from Twin Peaks and blindly assuming when William was slowly shifting into the villain.
art©


HeyHeyHeyHeyHey! I really need this wallpaper of evil flowers on the background, did made them yourself? It is nice :3
Reply

I basically took the background from the William Carter puzzles room. If you need, I'll get the version I put in my progress version and I can put them on my imgur so I could send them to you if you'd like.
Reply

Reply

imgur.com/stm32XA
Turns out I forgot to save the wallpaper in the progress version so I had to make this from scratch. Hope it helps.
Reply

love the twin peaks reference
Reply

Thanks so much man. That's my intention. Was binging the entire series when I made this. Looking forward to the new season coming out.
Reply