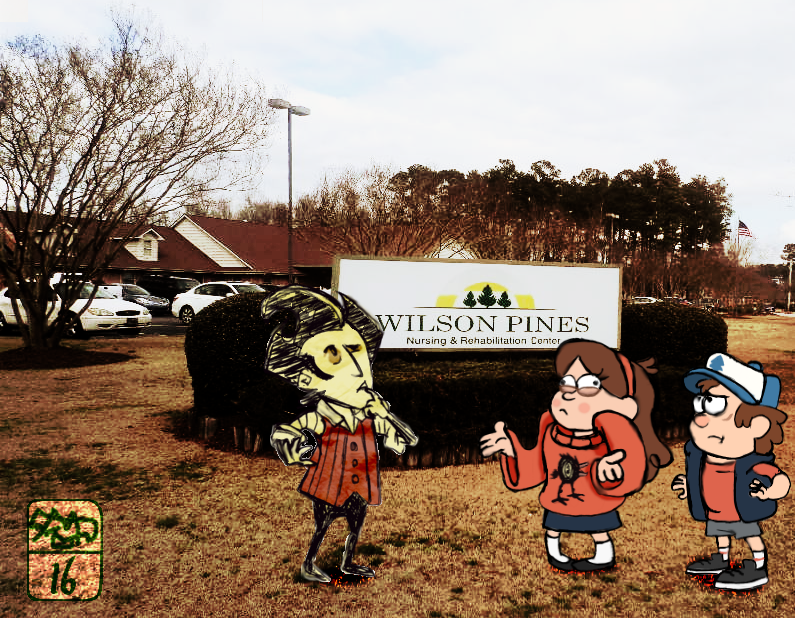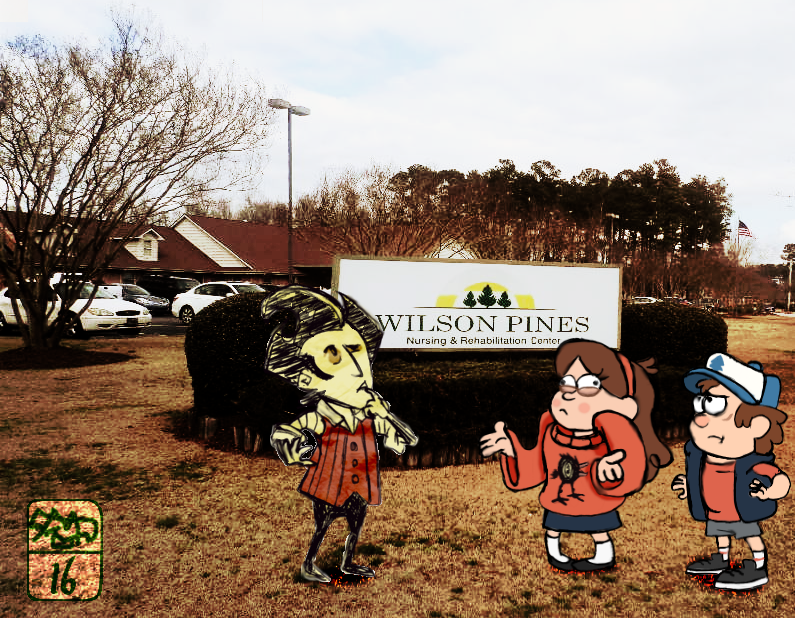 I intended on making this piece earlier but got carried away with other projects. So now it's done and I can get on with other projects.
Getting into the Don't Starve lore and such but what really inspired me was my mother's rehabilitation name. Just had to make this. Took a photo and altered it for a "day for afternoon" shot to match the color scheme of the Don't Starve aesthetic.
For Wilson's texture, I used a crumpled napkin that was on the floor and scanned that(since my pc is offline and I can't use the internet when I work on my art). Despite me wanting to, I couldn't give the Pines Twins colored linework compared to my recent work due to the show they come from using thick black lines. So it limited my piece a bit.
Originally intended to let Wilson have a thought bubble but decided it would be funnier if the characters body movement spoke for themselves. I already do a webcomic for that anyways.
art©

Now I gotta work on that piece where Maxwell is being shaken by comic strip character Lio. That'll be fun.

OMG THAT'S A CROSSOVER BUILDING !
XD
Reply

Exactly. I just had to photograph it. Didn't know why it took me so long to get to even thinking of the idea but it works.
Reply

Reply