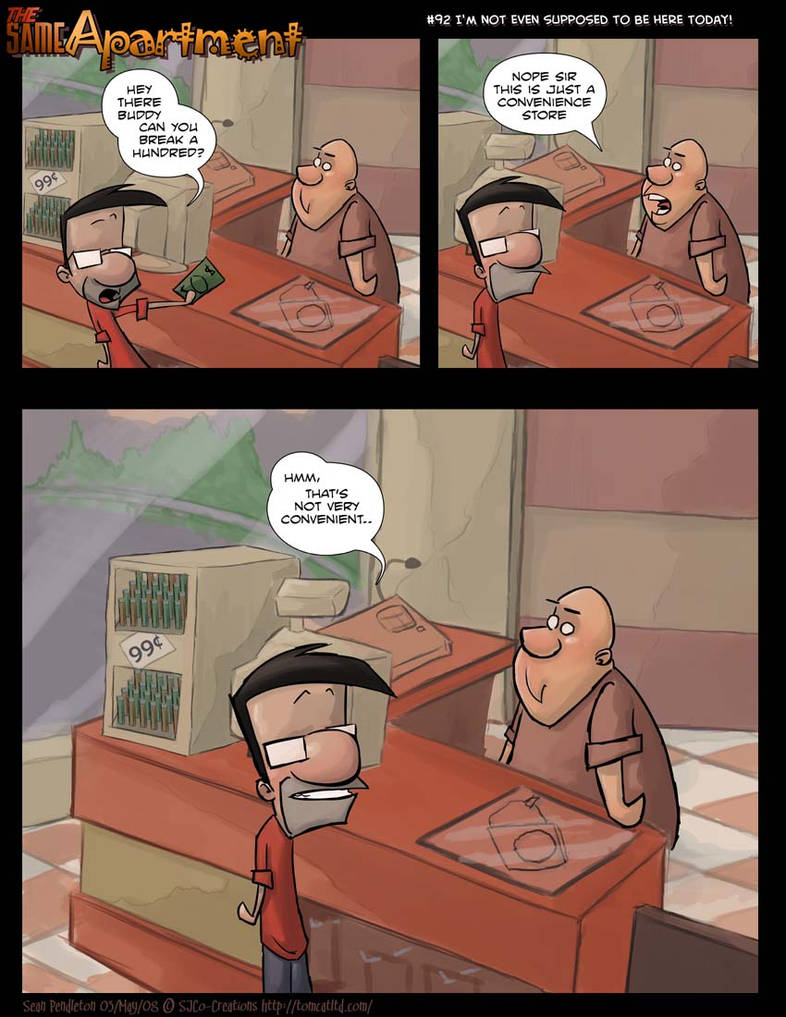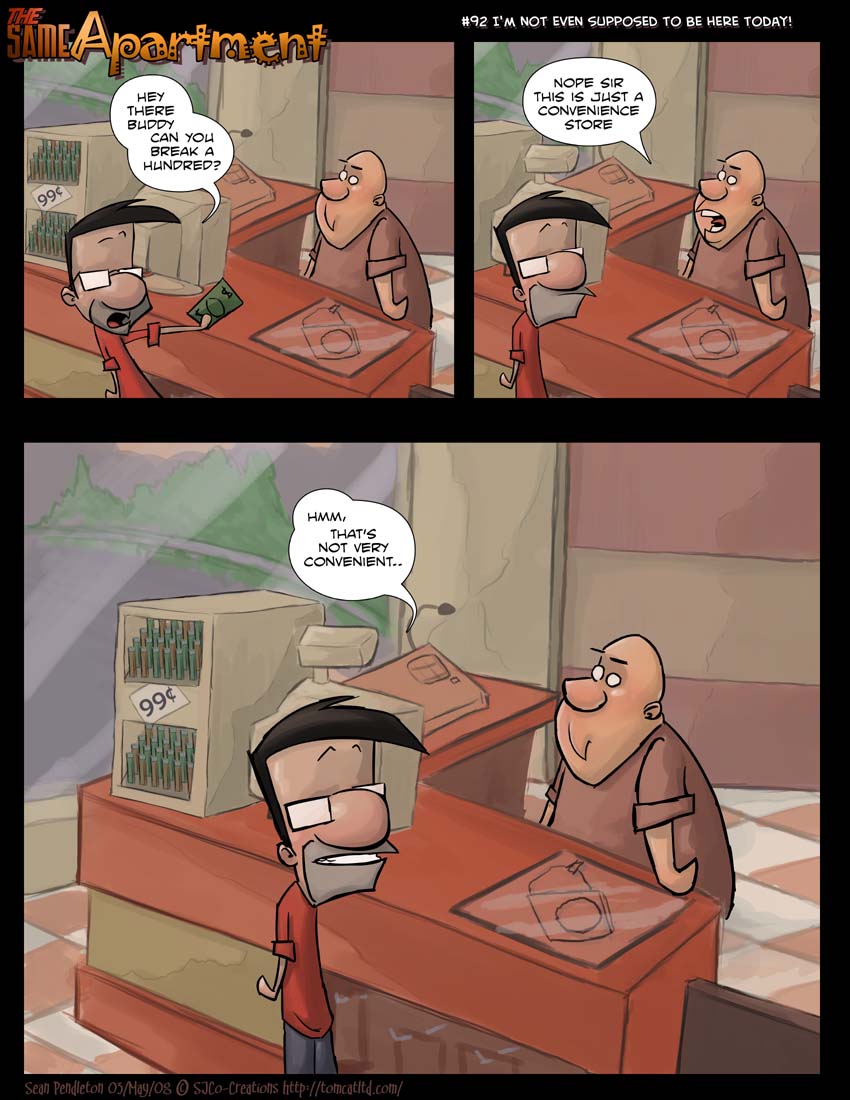 Watch
So ya, Mort getting his
punchline on.
Whoo, this was such a simple joke. I don't think I'll try to chop together a comic next time. As you can see there's a lot of copying and pasting done here, from the background to Mort in the third panel, to the guy in all the panels. It was a quick comic, but it left a feeling of emptiness inside. I can't get that part of my soul back.
Eh, I'd probably just waste it anyway.
Oh, and this one won't be up on the site for a bit, as my server seems to be down at the moment. I felt bad having to go to Deviantart to see which number I was on..
Edit: Site's up now.