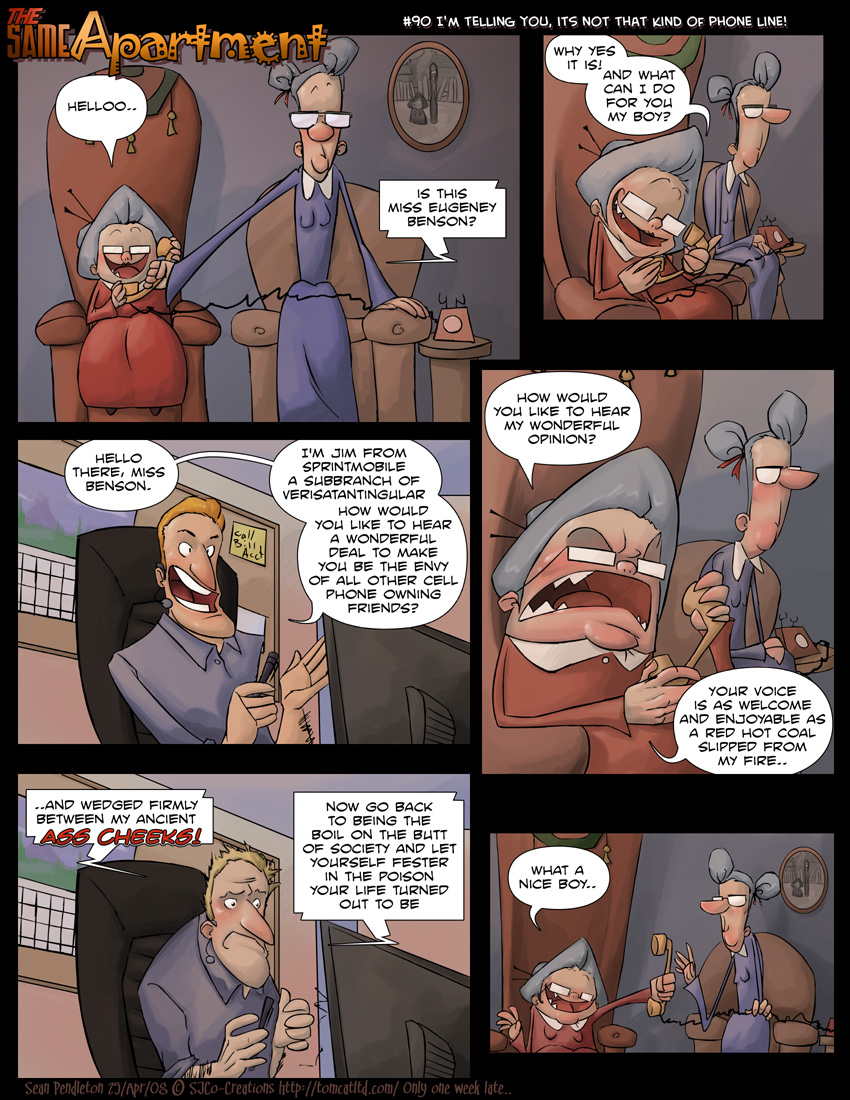 Watch
FINALLY!!
This is a simple joke that I have been looking at for two weeks. I've gotta find a simpler way.
ON TO THE DESCRIPTION!!
This is a birthday present to Cheese Goddess, who's birthday was over a month ago. But to be fair, I did draw it that long ago. Benson and Butler don't like telemarketers so they like to bait them a bit. Then they can cackle wildly at the poor man's soul getting crushed. If you look closely you can see the picture I mentioned in a
recent journals
Oh, yes humongous props to
Cheese
and
Faded Myth
for helping with the dialogue, I needed a good rant.