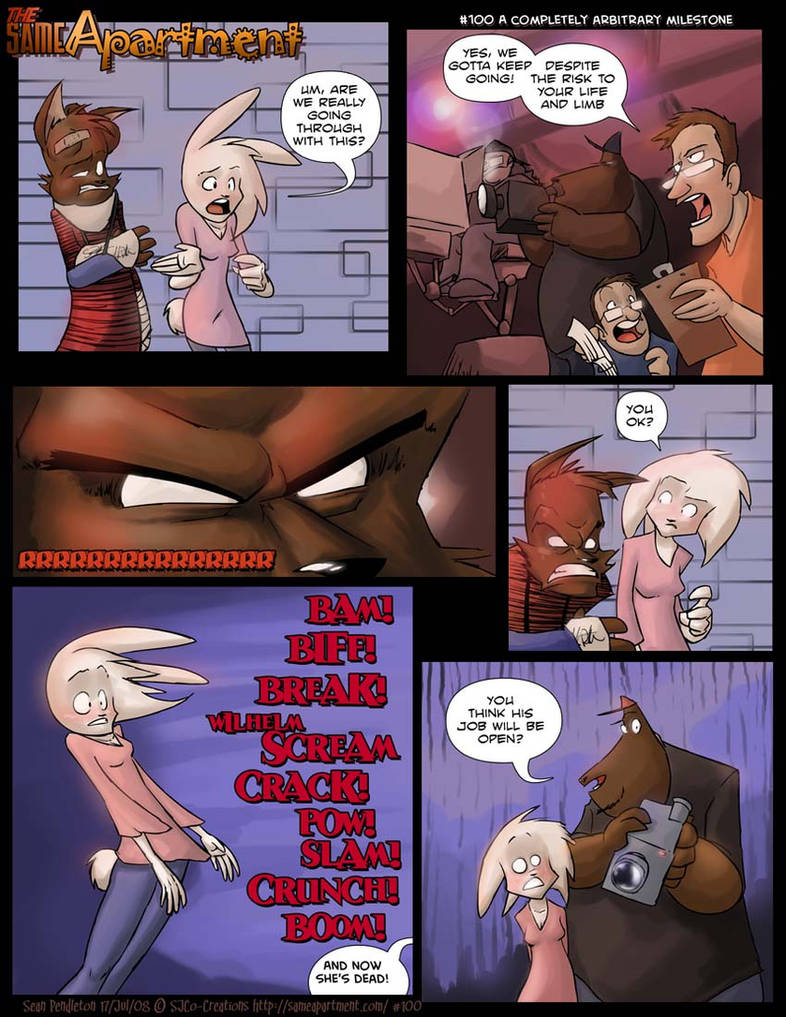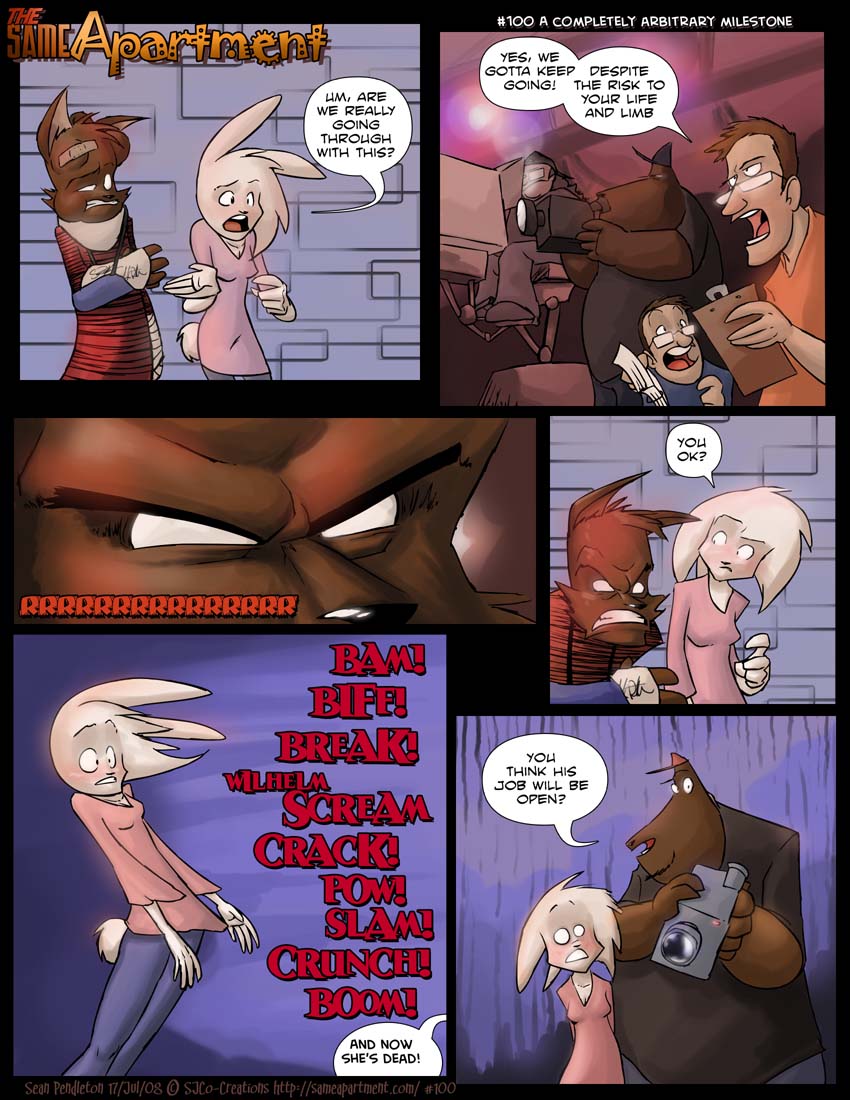 Watch
It's been a long time. Too long. Sorry folks I've had a rough week the fnal straw of which being my internet is again not working (I'm typing this at my parents' house, which explains why it's not up on the website). But I found out something regarding the comic. I work best in the hours that I'm usually at work. That explains why I've been so sporatic on the comic lately. yesterday, after fiddling around with the third and fourth panels all day, I finished the fourth and fifth panels in record time for me lately and not only that but did all the lettering before ten in the morning. So maybe I should set aside that time on my days off from 11PM to 8AM.

But on to the festivities! Pop the confetti and throw the champagne, Same Apartment finally reached one HUNDRED comics. It took awhile longer than I thought, but we finally reached three digits. Yes folks this is why Proto Gar is so angry. It also took a bit of time, but I finally brought Same Apartment under the huge umbrella of webcomics that have their creators charicatured in the comic. In the second panel, that's me (in the orange), John (my brother the writer, in blue), and as a third bonus reference to one of the comic series that helped pave the way for a bigger webcomic BCN, the third creator of S'mores Force.

Again, sorry for the lateness folks, I can't promise no late comics in the future, but I hope that more often than not we'll actually have an on time quality product. Speaking of the future, I've also got something in the works, something hopefully big. Here's to more of Gar, Posey Mort and Mac, and of course the fifth character, the Same Apartment.