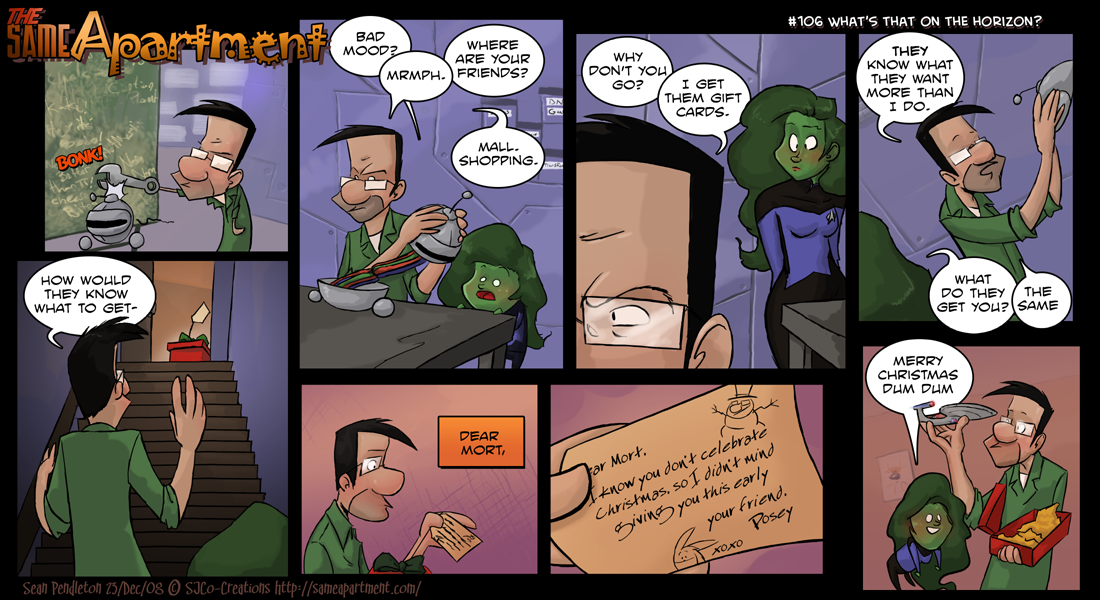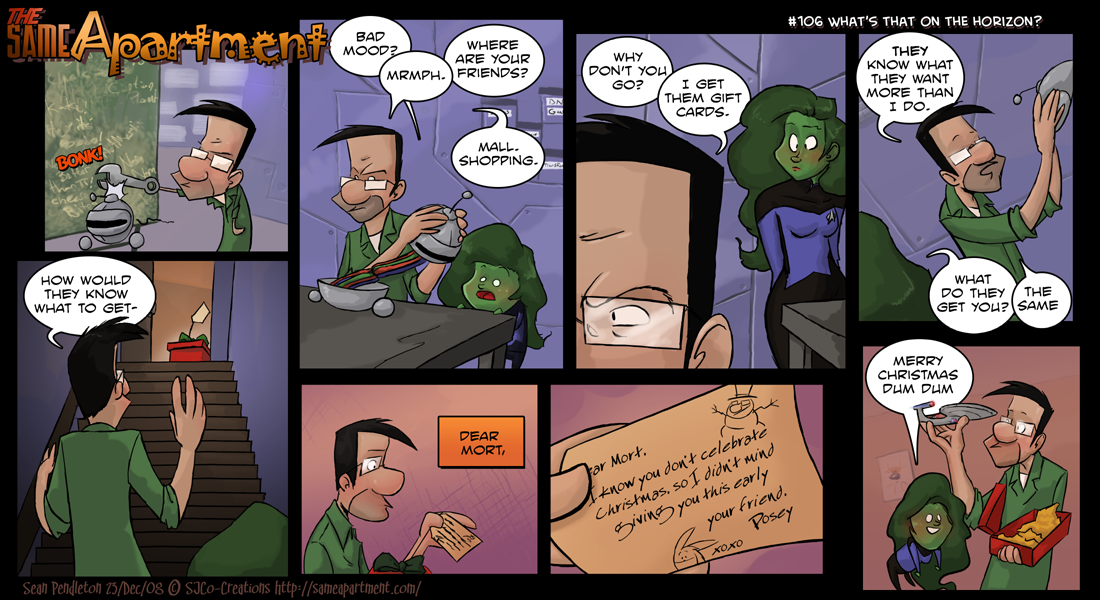 Watch
Merry Christmas Eve Eve!
This one
was one of those jokes that I liked and wanted to see finished, but for some reason I couldn't get into the mood to color. I'm glad I didn't slap it together at the last minute to get it on time, because (just like last year's Christmas
comic
) I loved the way the coloring came out.
More Mort Christmas cynicalness. And the Muse as well! Haven't seen her in awhile, have we? Posey will crack him one day. I draw on my notes too.
A note on the layout of this comic, I thought maybe if I make the comic a horizontal style one this time it would help it go through the pipeline quicker. What do you guys think? I've got more tests coming..