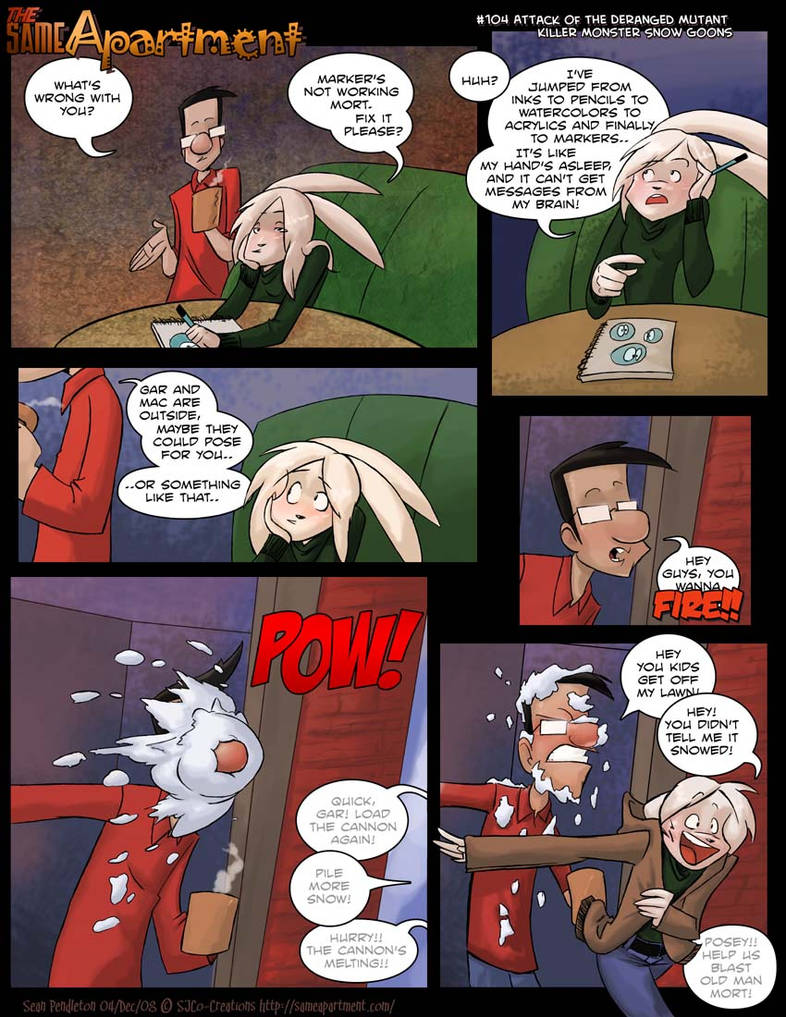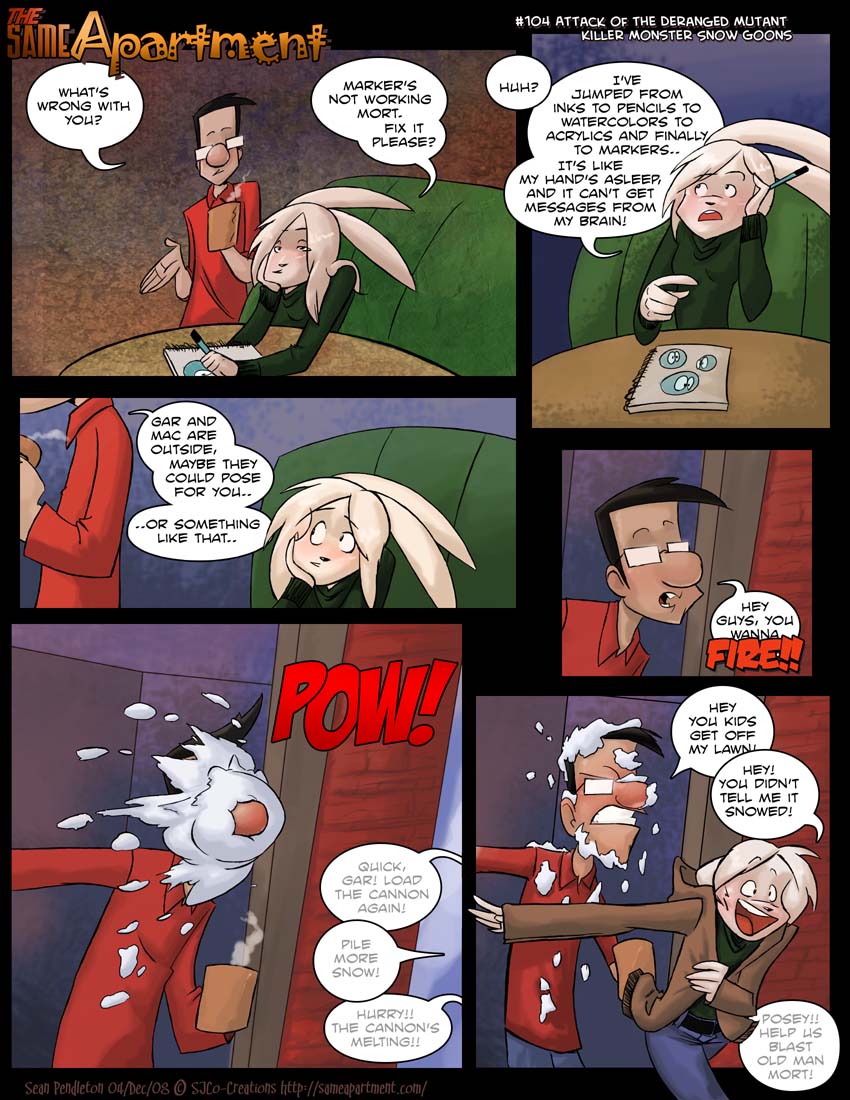 Watch
wow what a week it's been. The roller coaster ride of the Winning is for Losers Tournament, Thanksgiving, Black Friday, all killed this week's comic. Not to mention littlebigplanet. Add to that doing a comic that had a joke, but no dialogue made for a nice sized comic in a small comic's time frame. Still I'm not dead, so that's something to be happy about right? I'll sleep when I'm dead.
What dialogue ended up here is something that all artist's go through I'm sure (Posey is an artist after all as seen waaaay back in SA#12). It's like tunnel vision, you just want to draw something, but your brain won't work or your hand won't work and nothing can be done about it.
Another note, this is the first time all of their names have been mentioned in one strip. So yah.
And btw, the circles are from a friend's strip here
[link]