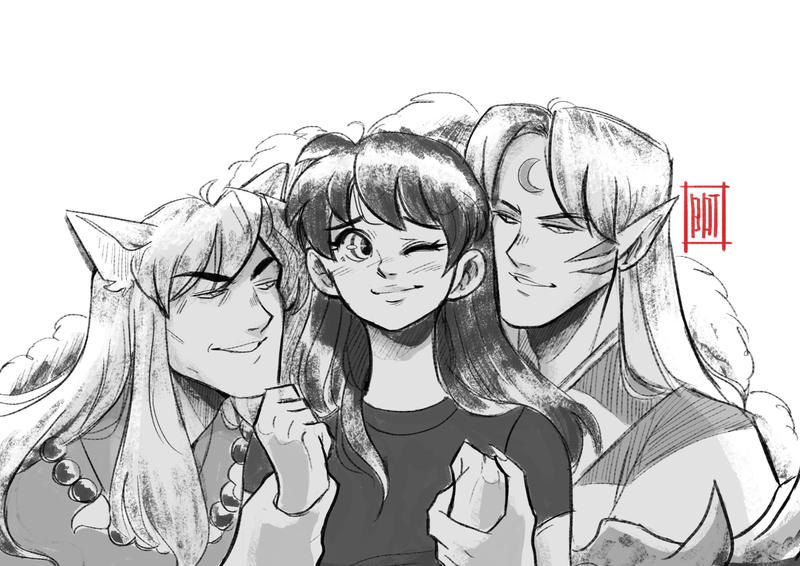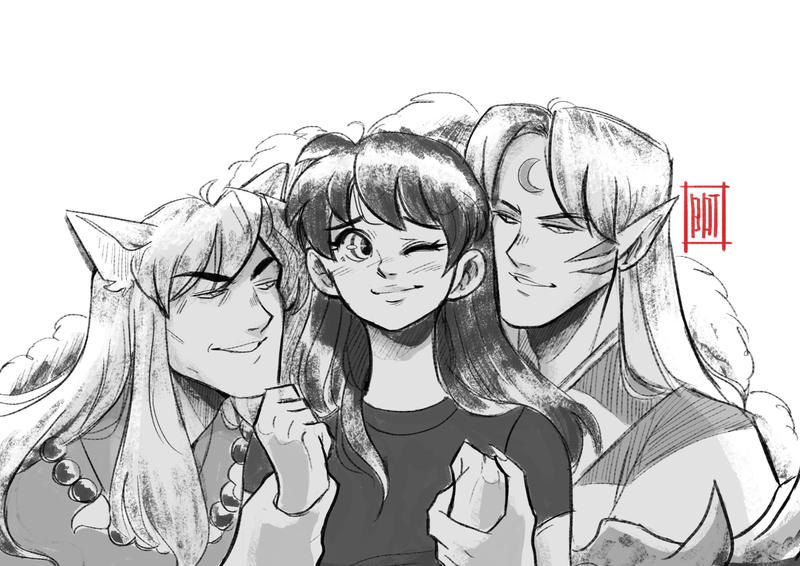 Watch
When I watched InuYasha for the first time which was when I was 15... now I'm 28 so, long time ago, my OTP was of course InuxKag. It never occurred to me to ship characters out of the canon because the options were comfortable enough for me. It was after some years later that I discovered

awesomeness and my horizons were stretched A LOT. SessxKag ended up being my favorite ship over the canon because of the possibilities it offered. The clash between the two characters, the beautiful dynamic that could've been and it was something I saw while I read Forthright's fanfics too; IT WAS JUST TOO BEAUTIFUL.
The relationship between Kagome and InuYasha seemed to be after some years very toxic; always fighting, always feeling jealous and never addressing that as a problem. Fanfiction became a haven after several re-watchs because I was just too disappointed by what I just mentioned, and also by the problematic behavior Miroku had. My points of view were shaped over the years in such a way that InuYasha became something very special to me on a bigger scale thanks to other people's fanwork, on its own... to be quite honest, I don't really like it anymore. So weird, huh?
Anyways; something polyamorous because, why not (not incest implied tho, I'm not into that kinda stuff).