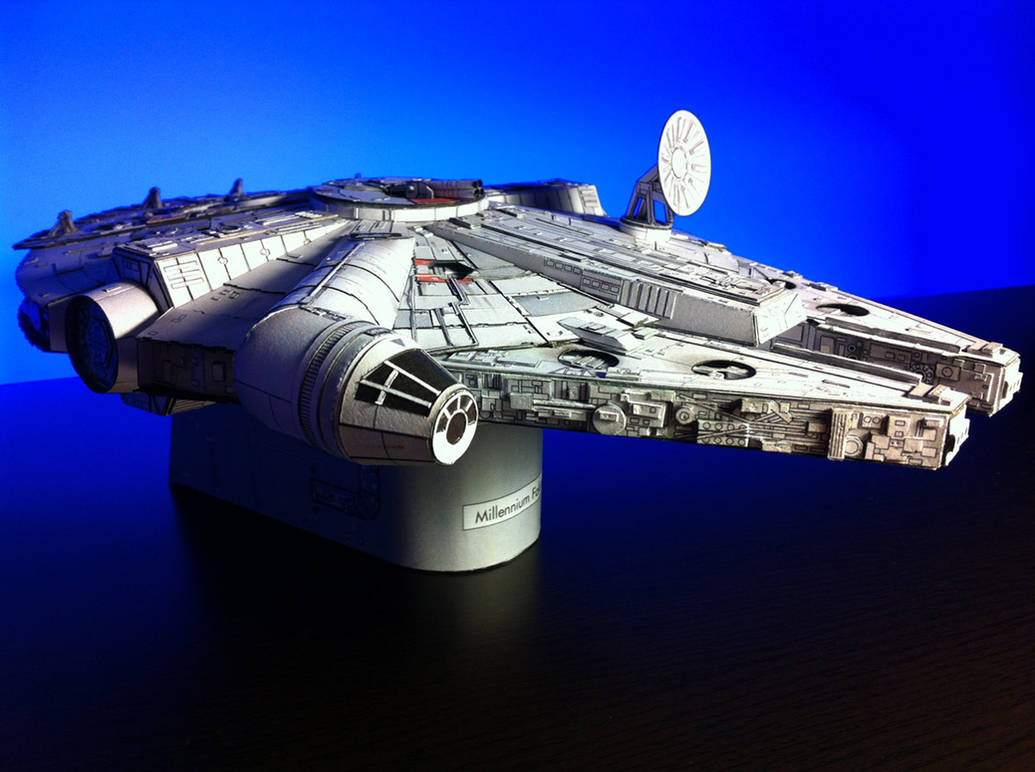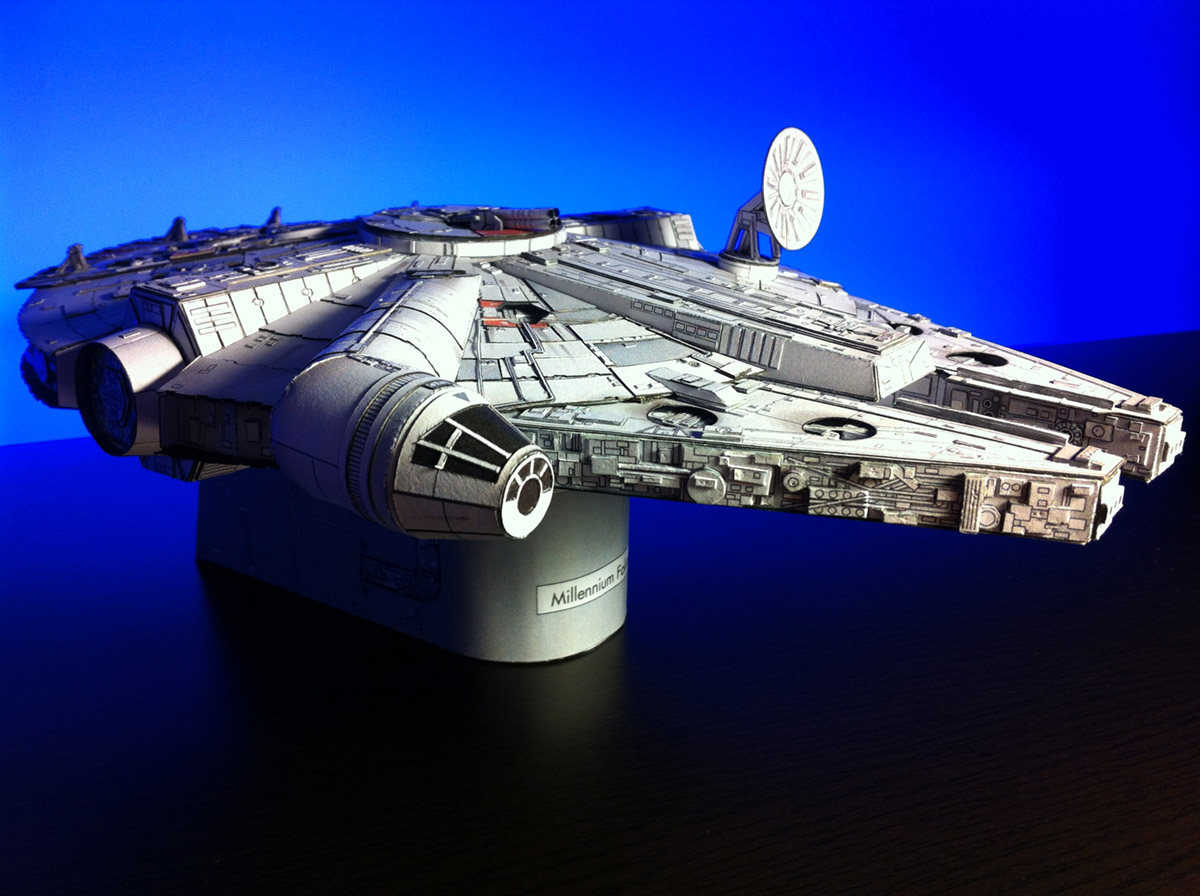 Watch
All done <sigh> and photographed on the top of my AV unit with it's nifty multicoloured back lighting...
The model is smaller than a sheet of A4 and is a drastic up-detailing of a readily available template.
It's been fun and I've learned a lot.
I'm also considering a studio scale replica build of the 35" model but that's definitely a project for another day...
Edit:
I've now added a background Click here to go see
[link]
Daily Deviation
Given 2013-01-26
Millenium Falcon Papercraft

First of all a really nice piece. Star Wars is very popular and there are really much fanarts but this one is just perfect. When I imagine doing something like this out of paper ?! - this is just proefessional ! The love with this fanart was made is truly in this work. All the tiny little detaill makes the picture special <3 This is just adorable. You can really see the time you offered in this artwork/ papercraft. I can see no mistake or even a little peice which is not perfectly glued. The background you used matches perfectly with the papercraft and it's theme.

All in all a great work a true DD worth

Your =TaNa-Jo (always been a Star Wars fan)
The Artist thought this was FAIR
34 out of 35 deviants thought this was fair.