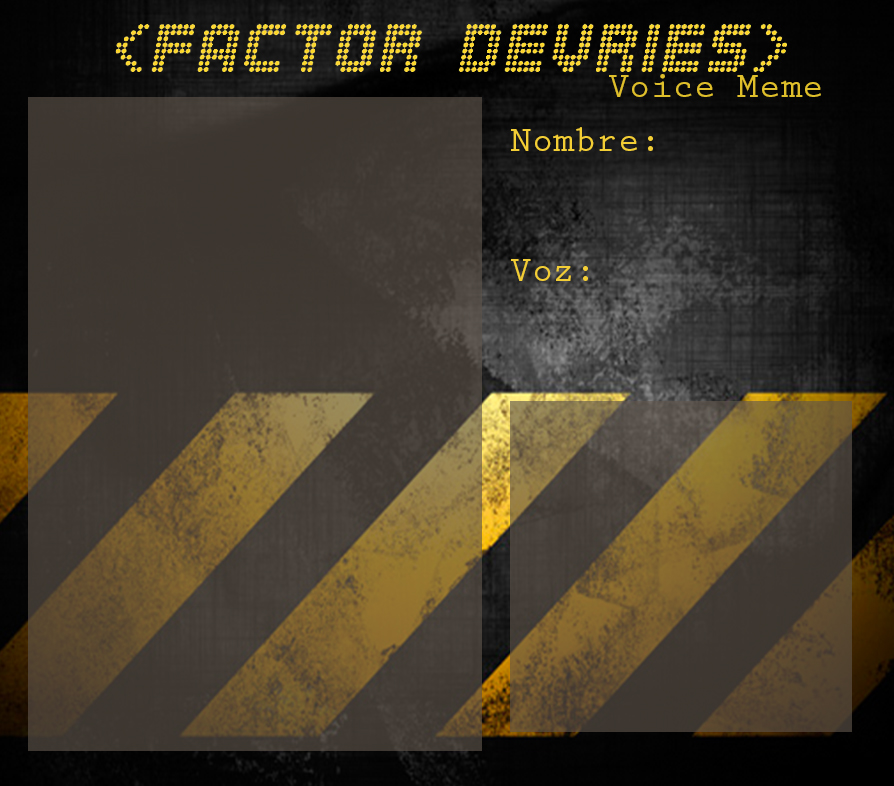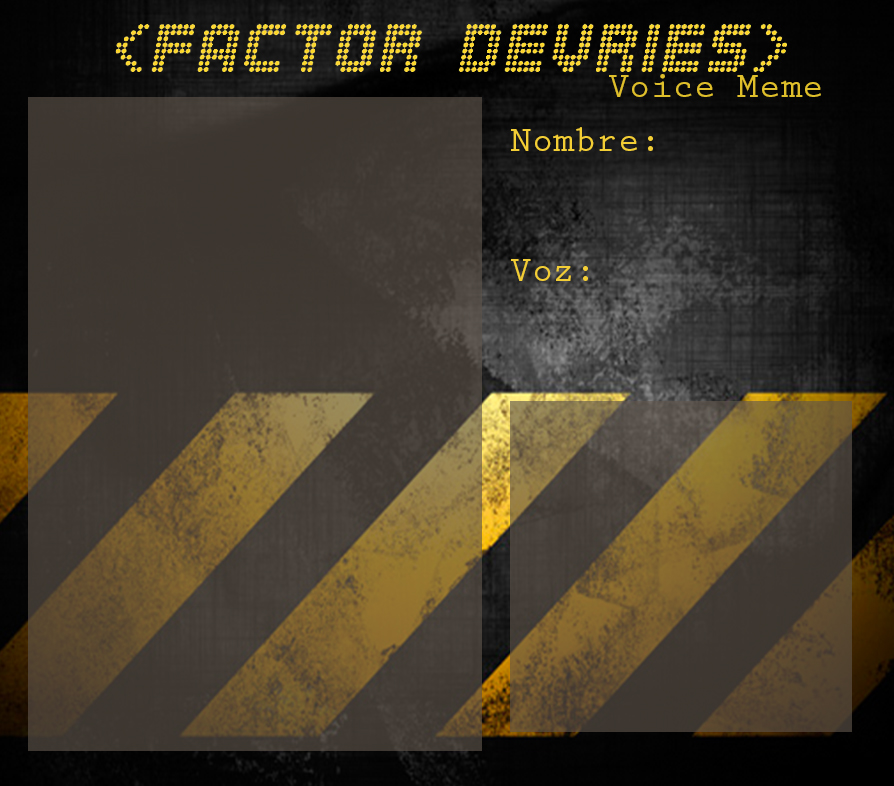 Watch
Por que el pueblo lo ha pedido...

(?)

Bueno, aquí tienen el Voice Meme para sus personajes de Factor


Es bastante sencillo, en el recuadro grande ponen un dibujo de su personaje y en el chiquito la foto de la persona que le hace la voz (seiyuu, como quieran llamarle).
No es necesario que la voz sea del país del cual es su personaje


En el caso de ser un seiyuu o doblajista latino, pongan referencias en la descripción, por ejemplo:

Voz: Jesús Barrero (doblajista de -insertelargalistadepersonajes-)

En la descripción ponen una breve reseña del artista escogido y una muestra de la voz y el por qué la escogieron.

Ejemplos:



Meme de uso exclusivo para los miembros de #FactorDevries
The owner of this deviation has disabled comments.