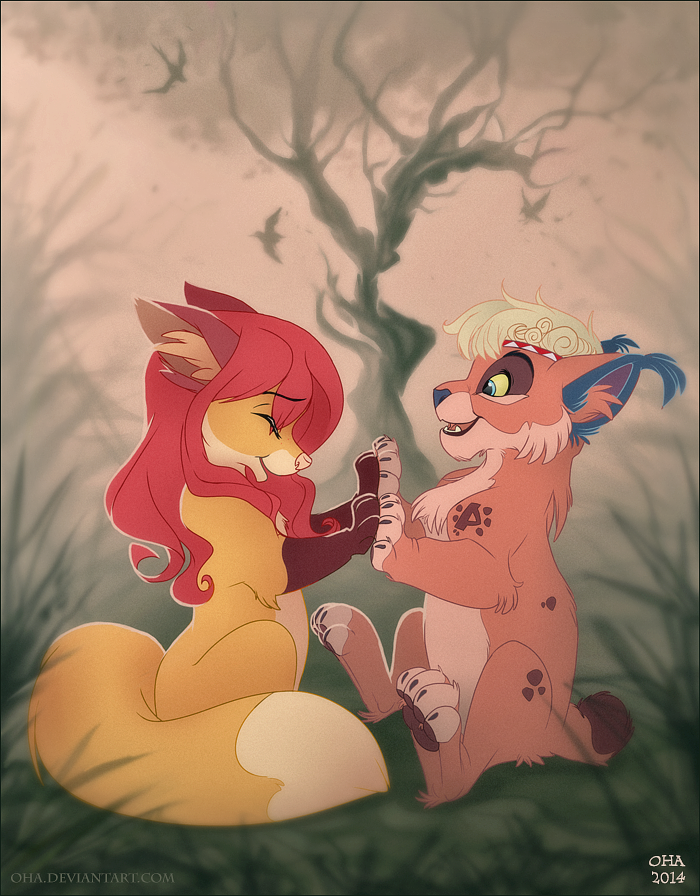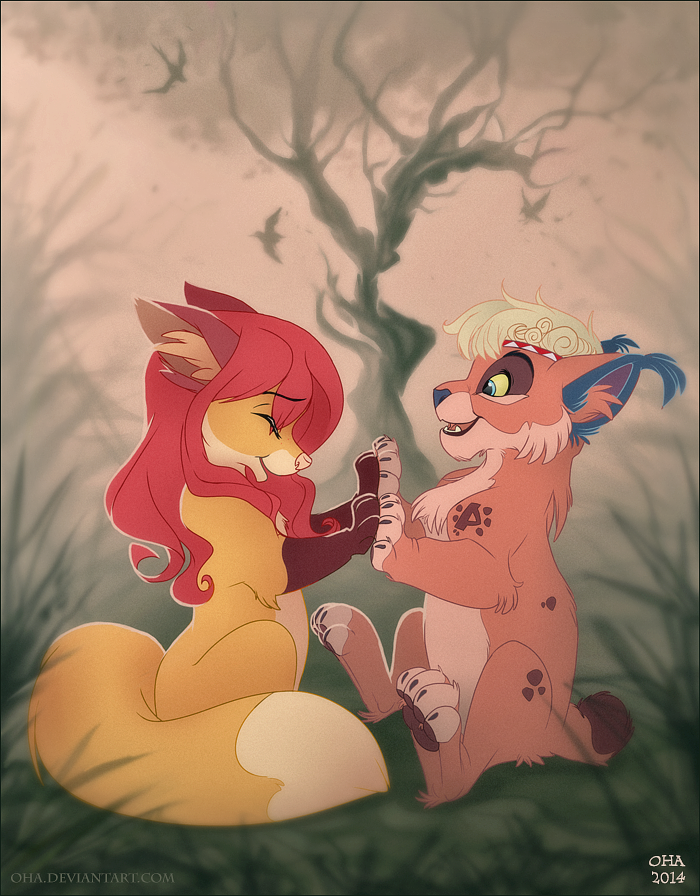 Finally a picture with both of my personal characters on it!
I guess nobody remembers Wieselina. ;(
Actually, I started the lineart of that little lynx character couple of years ago. But I never got around finishing the picture. Today I added Oha and the background.
The story: in my imagination Oha could always travel through the time. Wieselina is a character of another story of mine, she lives in the X century in the territory of modern Russia. Even though those characters are from different worlds, they can meet each other sometimes, when Oha travels back in time. I haven't 'visited' that world myself in a long time, so it's my own
resurrection of the past...

I'm just happy to create a personal art at last...
The owner of this deviation has disabled comments.