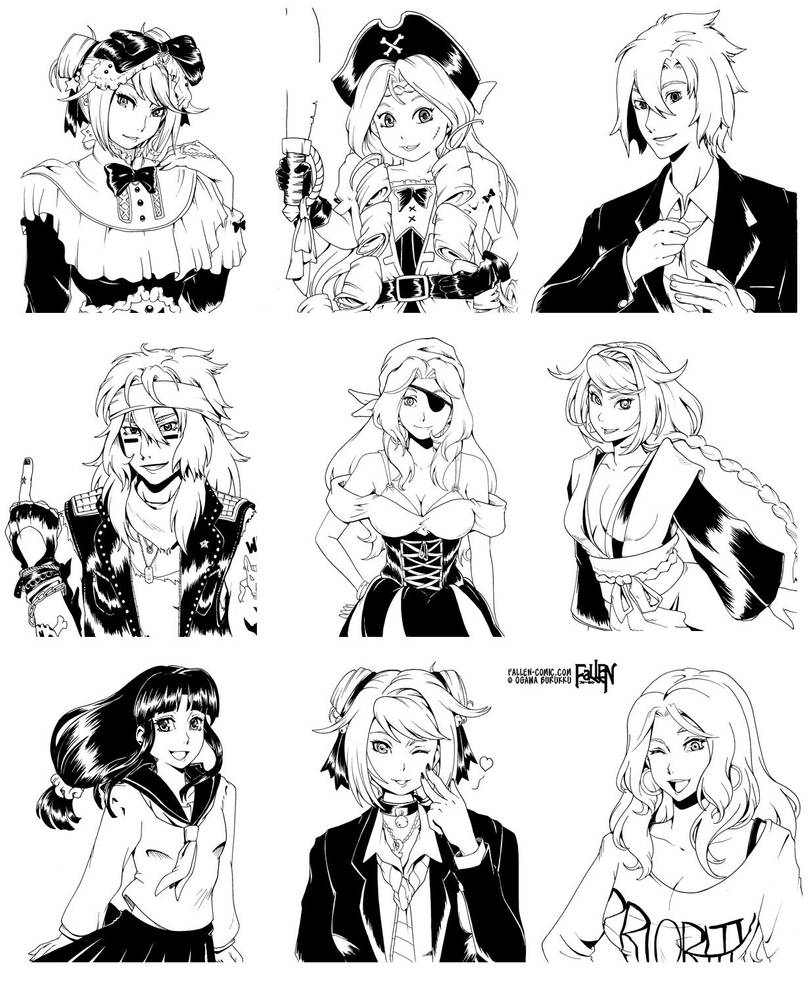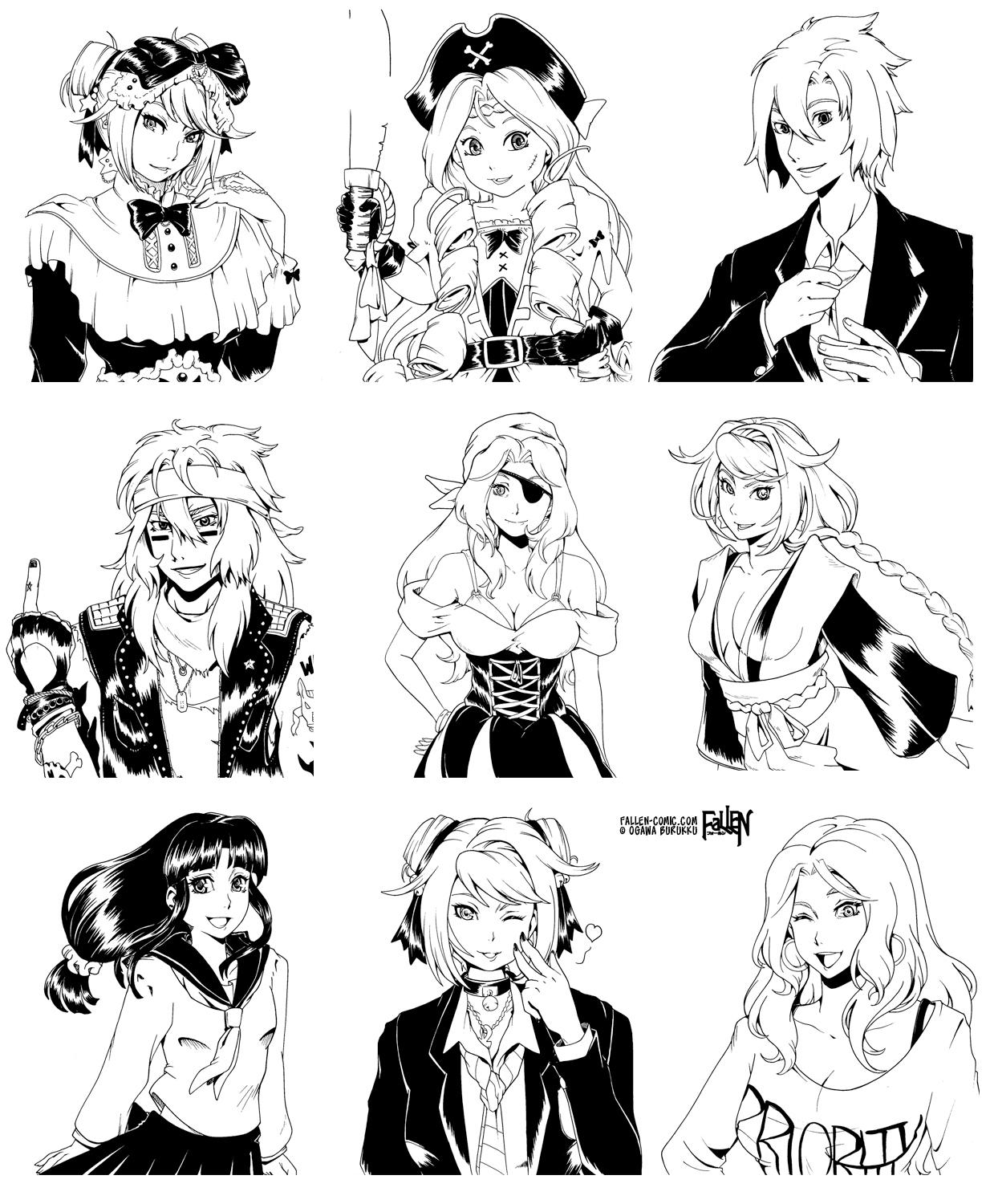 These sketchboards were part of the higher tier rewards to my FaLLEN Vol. 2 Kickstarter. I did around 40 last year, with my most popular requests being Lamia and Maris. I'll slowly post these in collage format here, but if you are in the $2+ tiers on Patreon I'm posting larger versions of these in smaller batches more frequently for my patrons.
All of these sketchboards were done by hand with pencil and Copic multiliners and markers on a thick autograph board, and I rarely used any white out or anything so there are certainly mistakes scattered about, haha. I will definitely be doing these again in future Kickstarters.
I wish I could be working on new pages for my comic, but yeeeeeah... my baby isn't even 3 months old yet, and this motherhood biz is HARD WORK. This is the first month I haven't been in crazy pain

I may need more time than expected, but I will have artwork going up more and more as things settle.
List of characters:
Lamia as a goth loli
Munchkin as a pirate
Arma in her school uniform
Arma as an eighties rockstar
Maris as a pirate
Lamia as a shinigami from Bleach
Vesta as a schoolgirl
Lamia in her school uniform
Maris in casual attire
---

Would you be able to create more images of your "Half & Half" back in 2010? It's showing a lot of potential.
Reply

That's a story I always wanted to redo, actually. I reworked what I didn't like about it but I have never had time to sit down and redraw the whole thing. I probably won't post the whole original version, since the art is pretty old, but I would like to revisit it, yeah. We'll see if time allows!
Reply

Looking forward to it. I always see Kiva as the hated outcast for being half human while having a habit of being barefoot.
Reply

I thought Lamia was trying to do a cosplay of Baiken at first.

Reply

Haha XD I was asked to draw her as a Shinigami from Bleach but I had no idea what one looked like, so she could very well be doing a Baiken cosplay.
Reply

Even if i have already seen them on Patreon, it still always fun to look at them again.
Such great work - and they still bring a smile on my face every time i see them

Reply