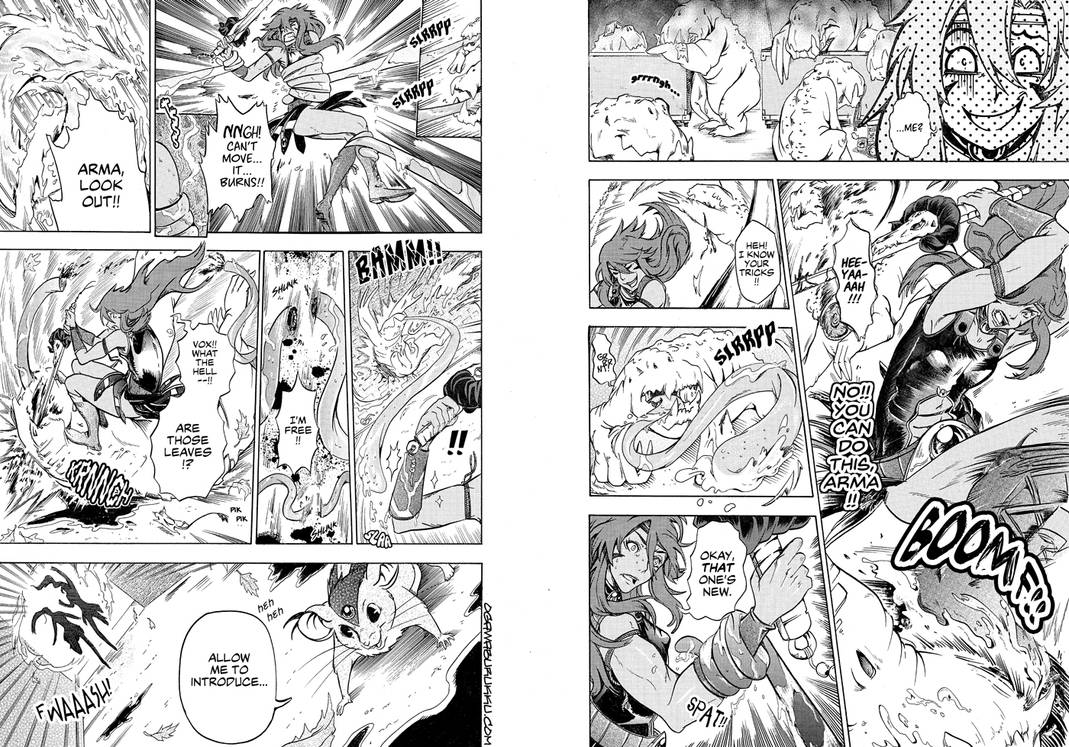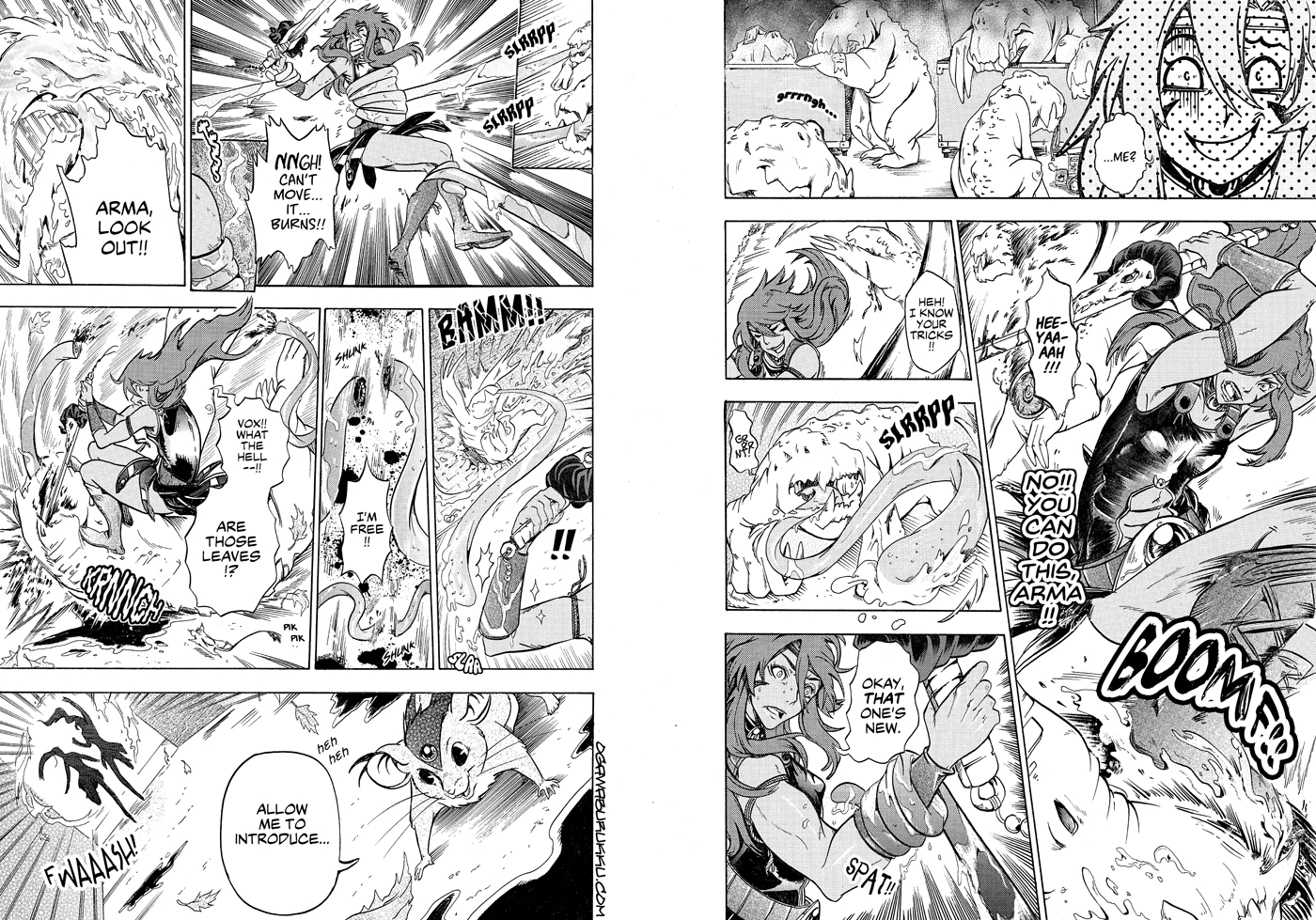 Watch
Oh wow, it's Sunday. How did that happen? Sorry I missed the Friday update. I'll probably update my website with these two new pages later. Exciting things have been happening here, with Thursday being the day I finally got the key to my new condo!! I'm here now, even though there's stripped wallpaper and broken tiles everywhere because the crew coming in haven't finished what they were doing yet. I think I'll be able to officially move in next week, but I'll be in and out for the next week I'm sure. Very spotty internet here (using a portable router) and for some reason at night it's nearly impossible to do anything online (skype convos are a mess, constantly ending, etc). But my dog is having a good time being able to run around and such! So much more space than he is used to, haha.

Okay, blah blah, back to new page stuff.

NEW PAGE. And I think it's obvious next week's update is going to be big ;D
CHAPTER FIRST PAGE
PREVIOUS PAGE

NEXT PAGE

Confused? Didn't read the first six chapters?
CHAPTER 1 FIRST PAGE
fav.me/d5dzkk1
CHAPTER 2 FIRST PAGE
fav.me/d5t1n2j
CHAPTER 3 FIRST PAGE
fav.me/d633w5f
CHAPTER 4 FIRST PAGE
fav.me/d6hhjj2
FaLLEN © me









Weekly webcomic series FaLLEN! Check out the website every Friday for two new pages (I post the pages on DA too :3).
Website:
ogawaburukku.com/fallen
日本語版もあります★☆
Are you on Inkblazers.com?
Check out FaLLEN's single-page format mirror site!
fallen.inkblazers.com
Vote plz? Only if you like what you see!
topwebcomics.com/vote/14582/de…