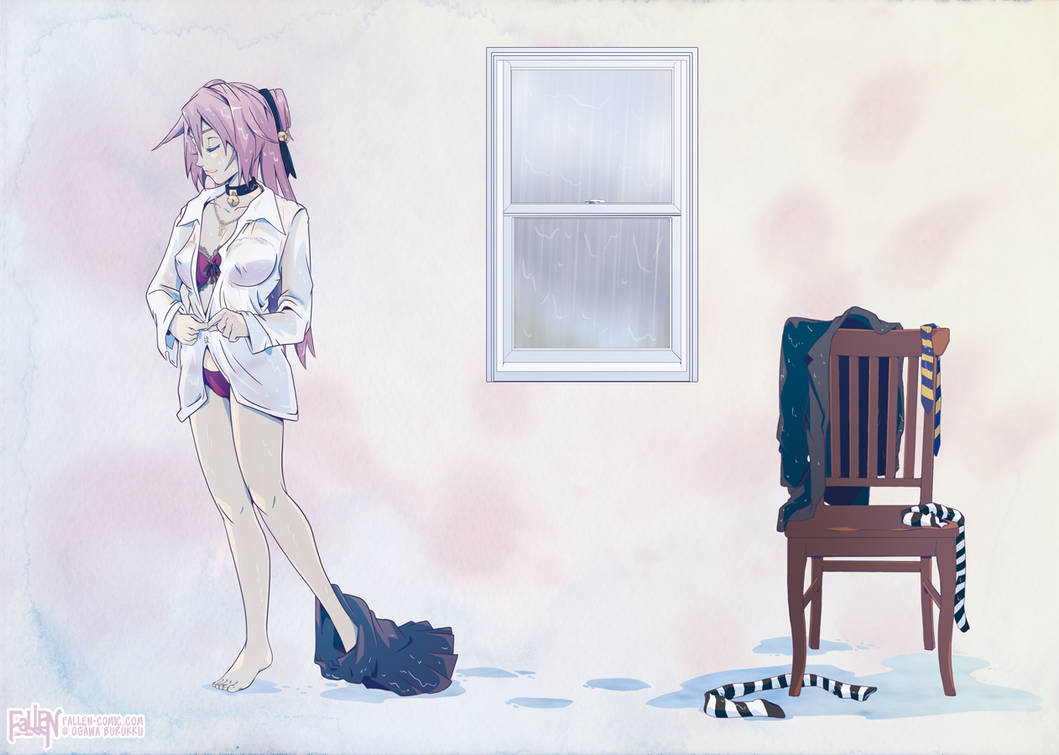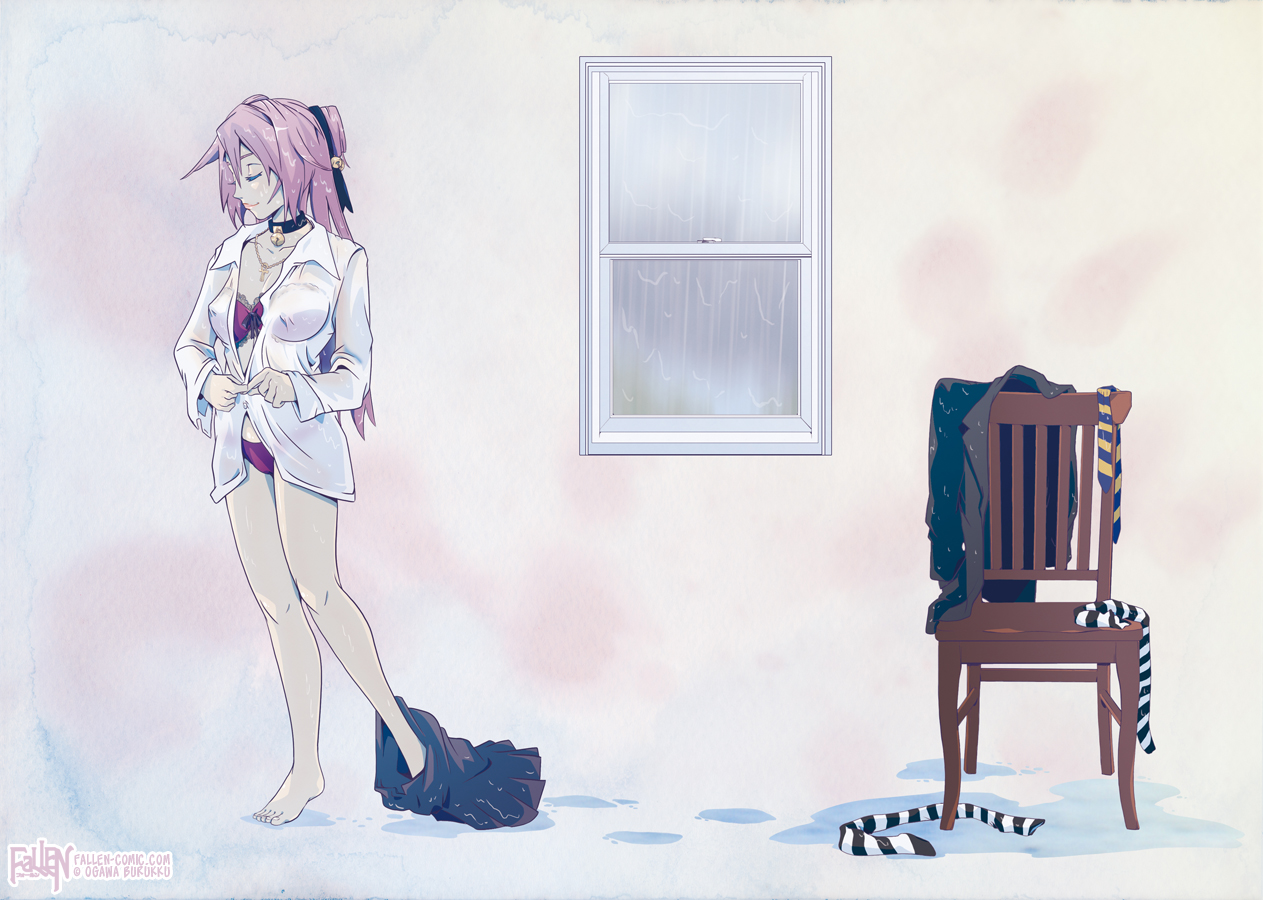 Watch
I wanted to upload this sooner but DeviantART has been majorly buggy lately. A lot of my prepped settings aren't working anymore for some reason, which is super lame.
Lamia is rained on on the way home. Added a slight mature filter, but then decided it probably doesn't need it after all. From the calendar, tried something a little different with the colors and atmosphere.

FaLLEN Archives (Homepage)

It's really beautiful

And it shows again, you don't need many effects, colors or big scenes to create amazing atmospheric pieces - all it takes is a talented artist who puts a lot of heart into it

Reply

Thank you!! It was fun to work with a more limited palette. I kind of want to do a few more pictures like this in the future.
Reply

This looks really good. I like the way Lamia is drawn.
Reply

I was nervous drawing her with her eyes downcast/closed like that, but it turned out better than I expected

Reply

Reply

Great job !
Color work, simple background with rain on the window, her gesture and expression ... wet outfit on the floor ...
viewing angle ... everything give to your drawing a very original and great atmosphere !
This style of drawing give all the sense to the expression : simple and efficient
Reply